Huawei has become a laptop manufacture's leader and received praise after launching diverse fantastic products. Its products have diverse types according to different groups' demands. So, how to choose your favourite one from thousands of models? We're going to offer you a list to ease your search and save your time.
MateBook X Pro 2021: Innovation and Professionalism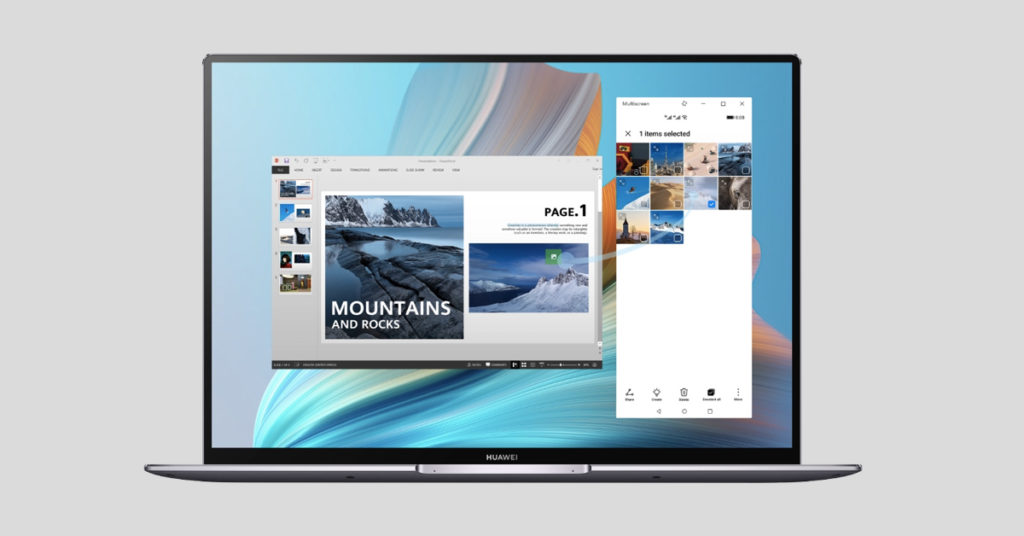 If you're an entrepreneur or someone who needs a laptop for work, you should consider the device's screen, processor, memory, storage, heat dissipation and battery life to ensure effective and fluid functioning. MateBook X Pro 2021 can satisfy your need without difficulty. It's launched this year and offers Huawei's most innovative technology so far, like a touch-sensitive screen. It offers two colours, emerald green and space grey, both of which got the inspiration of natural, stick to traditional minimalism and show your elegance in the office. It has a 100% sRGB wide colour gamut and 3:2 aspect ratio to offer you clear images with rich colours, and a panoramic visual experience. Besides, it's light, slim and only weighs 1.33 kg, so you can take it on your trip or on your road to work. The performance is professional. Thanks to the 11th Gen Intel Core i7 processor, we have noted its CPU performance, image and video processing, multitasking and connection speeds have been improved in comparison with previous models and have become more stable and fluid. Besides, it has 16 GB memory and up to 1 TB SSD storage, which can respond to our file storage needs.
As for heat dissipation, as says Huawei, it uses a dual Shark Fin fan to boost airflow and cools the computer rapidly. Although we still found overheating after long-time use in our test, it's acceptable and doesn't affect much to our work experience.
What's more, it has a good battery life of more than ten hours for regular use, so in our view, it's enough for daily use and work. Also, Huawei Share will help you in the file transmission.
MateBook 14: the Best Combination between Quality and Price
If you hesitate because of MateBook X Pro's expensive price tag, we have an alternative for you. MateBook 14 has many same features as MateBook X Pro like a full view display, 100% of the sRGB screen, excellent processor, memory, storage, excellent heat dissipation, touch-sensitive screen and battery life. In our view, it's a "cheaper MateBook X Pro" with "less powerful performance", but it still keeps those core features. AMD Ryzen 4000H Series Mobile Processor and ultra-responsive cores ensure a powerful performance in multitasking, huge storage and long battery life make it perfect for work. So we think if you don't need a laptop of professional level and have a strict budget, it's worth considering MateBook 14.
MateBook D 15: a Budget Work Laptop
Huawei laptop sticks to bringing users extensive high-quality selection to ensure they can find their satisfying one. Intel Core i5-10210U processor is a good choice for a laptop at this price, which makes it come with accelerated and enhanced performance and provides a stable connection and high speed in multitasking and gaming. Also, it supports Huawei Share to facilitate integration between smartphones and laptops. Besides, fast charging brings users convenience in life on the go. However, the screen can't be our choice for colour accuracy for its dark colours and it would have been better with an improvement in this respect. By the way, it doesn't support a touch-sensitive screen, it can be a little pity for this laptop. However, we can't be too critical of MateBook D 15, its fantastic performance has proved value for money.
Conclusion
Obviously, MateBook X Pro 2021 is the best of three with the most complete features, MateBook 14 is characterized by affordability. It's not the best in price neither in performance but manages to combine these two factors. And as for MateBook D 15, it can be considered as a wonderful work laptop that saves your money. Anyway, all of these laptops are tested thoroughly and picked attentively, no matter you like a professional or a budget one, you can obtain a suggestion here.
---
---