Since Huawei is barred from running Google Services since the Huawei Ban, it is still trying to figure some way out, such as improving its App Gallery and launching its very own mobile operating system HarmonyOS. Huawei smartphone is no slouch compared to other brands and they remain in trend like always.
We've picked its top 4 phones for you, if you want to try a Huawei phone or you are a Huawei fan, let's make your buying decision easier with the following list of best Huawei phones.
Best Huawei Phones List
Huawei Mate 40 Pro
Huawei P40 Pro
Huawei P30 Pro
Huawei Mate Xs
Huawei Mate 40 Pro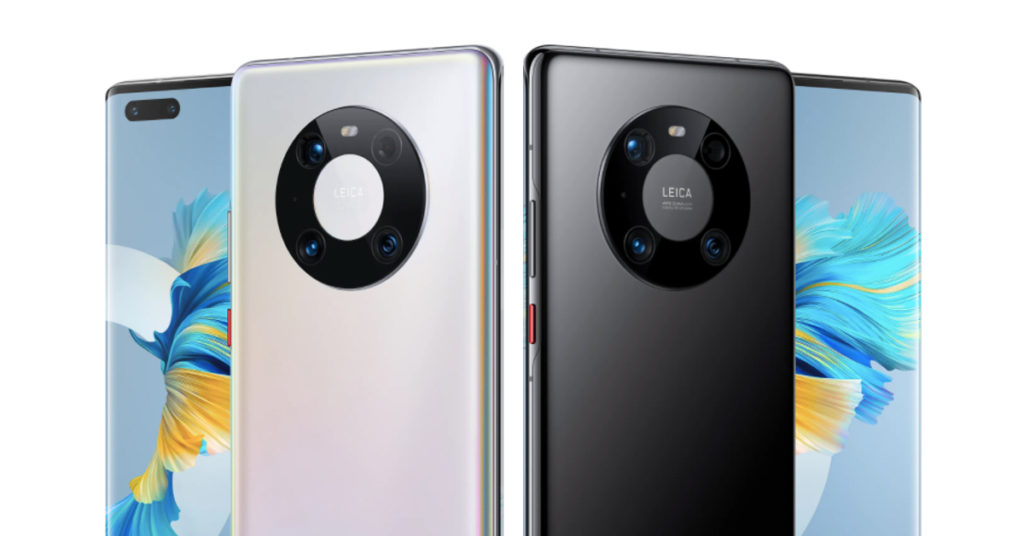 Huawei Mate 40 Pro's quality is worthy of its price, it brings an all-around impressive experience in design, performance, camera, and battery life. If I have to choose only one phone among all the Huawei Phones, then Huawei Mate40 Pro is definitely the one. Besides the glass cover for consumers to choose from, Huawei also offers another kind of back material – leather. The Yellow and Greenback cover is quite impressive, capturing the subtle hues of the autumn. Its edge-to-edge 88° horizon display with 2772 x 1344 pixels high resolution brings vivid colour, and a more fantastic gaming and movie-viewing experience.
The AI gesture sensor allows the user to operate the phone without touching it. As to its camera, the front two lenses with a ToF sensor and ultra-wide snapper allow capturing more of the scene when taking photos. The rear camera with a 50 MP wide camera, 20 MP ultra-wide camera, and a 12 MP f/3.4 camera supporting 5x optical zoom photos with realistic colour. The Kirin 9000 chip with 24-core GPU and Octa-core CPU makes the mobile device fast. If you use your phone moderately, the battery life could last almost 48 hours.
Huawei P40 Pro
The design of Huawei P40 Pro's Quad-Curve Overflow Display is actually the four corners of the screen adapting curved glass that blends into the frame. The mounting middle frame and protective round corners could reduce the risks of bumping. Though every time we think Huawei won't make any improvement on cameras since they are already good with it, the manufacturer keeps moving forward with its mobile phone cameras. The rear lens takes fine pictures with detailing, it works well in both day and night shoots. You don't need to switch to night mode, and normal mode will also allow you to take sharp pictures in the dark. 50x Zoom offers more flexibility when shooting vistas.
The Kirin 990 5G performance is good and has no obvious downsides. The performance of the Huawei P40 Pro camera has lots of improvements compared to Huawei P30 Pro, except for its single speaker and the front camera which affects the overall look and feel of the screen, it's worth buying, especially if you love photography but don't want to spend a lot of money on an SLR.
Huawei P30 Pro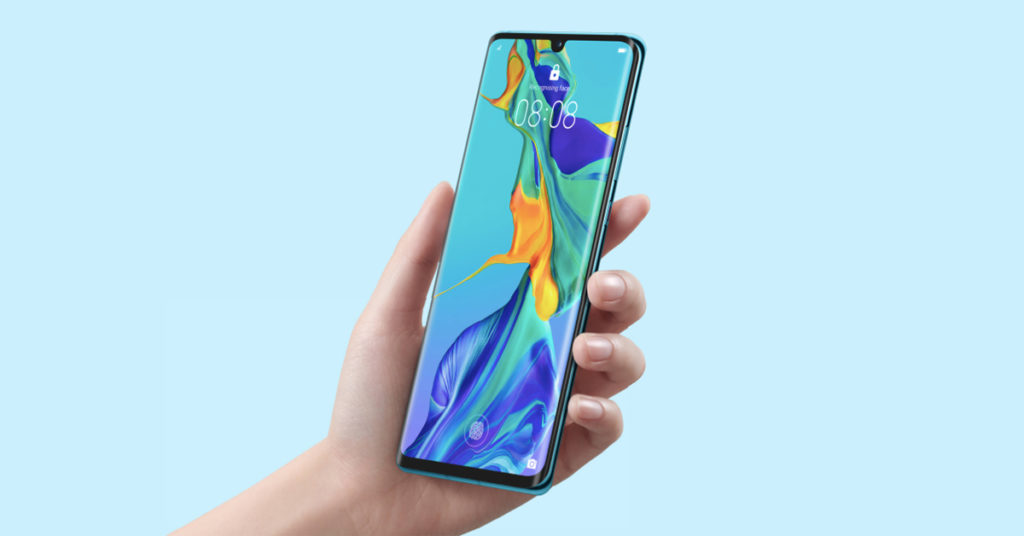 Both the back and front of the Huawei P30 Pro are curved glass design, which is good-looking. The screen OLED 2340×1080 pixels resolution offers a clear and bright image. But compared with the Mate series, the display is a little bit grainy. Equipped with Kirin 980 chip, the operation is smooth. The heat dissipation system is also quite good, even under heavy tasks, and still, the phone never overheats. We checked by launching many apps in the background, there was no lag. The Leica lens performs well in photography, excellent image detail, and optical zoom brings a great photo clicking experience. Night shooting images remain high definition – the Huawei P series has always done well in the night shot mode.
Instead of traditional speakers, the 'Sound on Display' technology gives users better and clearer sound. Its 4200mAh battery and fast charge offer a decent battery life, with 30 mins charging, the battery goes up to 70%. The downside of the Huawei P30 Pro is its lower-resolution screen and low game FPS (frames per second), yet it doesn't prevent Huawei P30 Pro stands out from most flagship smartphones in my opinion.
Huawei Mate Xs
The Huawei Mate Xs is a fold screen smartphone, unlike Samsung, it folds outwards. With a 6.6 inch screen on the front and an 8-inch screen when unfolded, Huawei Mate Xs can be used both as a smartphone and a tablet. The hinges are sturdier and look more aesthetically than Mate X. Supporting a multi-task screen, Huawei Mate Xs allows users to use up to three applications at the same time. The interesting design of Huawei Mate Xs is that the fingerprint reader is on the side and the recognition is fast. Kirin 990 5G needless to say, offers users smooth operation and quick response. 55w super fast charge can charge your phone quickly. The only thing that needs to be mentioned is that the fold outwards screen requires careful handling as it is difficult to find the matching protective film. The other drawback, of course, like all foldable phones – they're expensive.
Over to you
Listed above are the four Huawei mobile phones recommended by us. You can choose any of these in accordance with your budget and need. I certainly hope that this list will ease up your search for the best Huawei mobile phone that you are planning to buy.
---
---