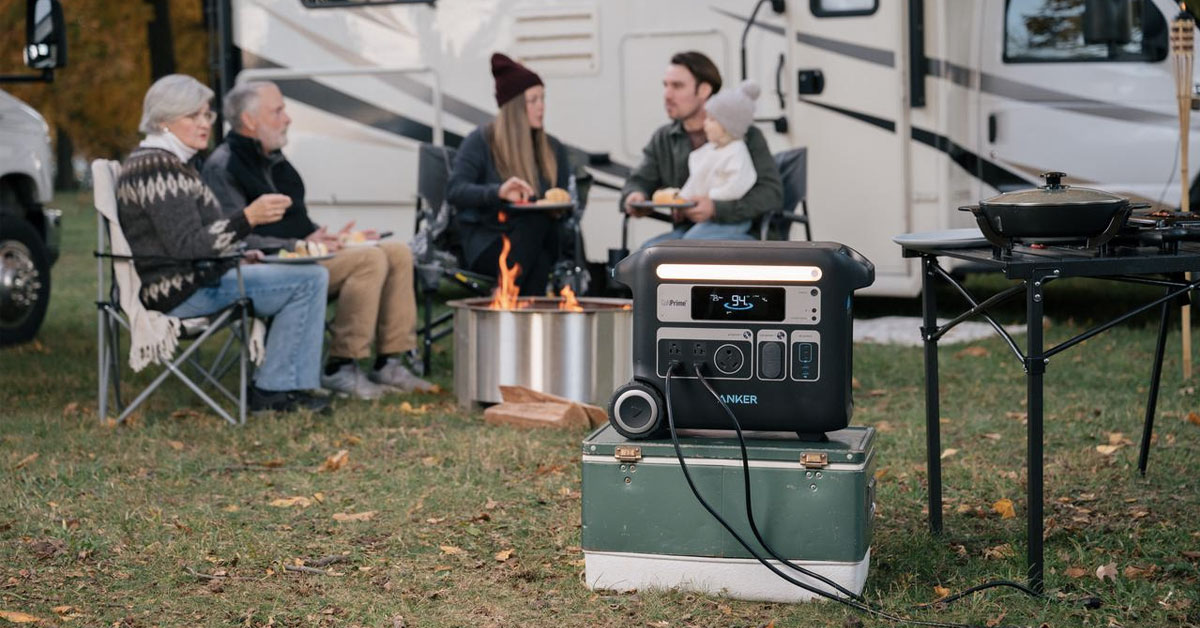 If you want to take care of your lawn and garden, you'll need to choose the right outdoor power equipment parts & accessories. Some people love gas-powered mowers and blowers, while others prefer electric or cordless tools.

No matter what you like, knowing a little bit about the different options will help you choose the right yard tech tools. This guide to outdoor power tools shows you the most outdoor power equipment parts & accessories to keep your yard in good shape so you can use your outdoor living space all year.
Lawnmowers
No matter how big your lawn is, it would be best to have a lawn mower that you could count on. Whether you choose a gas-powered or electric model, both will help you cut the grass faster and with less mess, giving you more time to enjoy the spring and summer.
Lawnmowers can be gas-powered, electric, or manual. Cordless models, self-propelled mowers, push mowers, and robotic cutters work independently.
Cutting deck size is the most important thing to look for in a lawn mower. In general, cutting decks from 30 to 52 inches are best for yards up to 2 acres, 50 to 54 inches for yards up to 4 acres, and 60 inches and up are best for properties of 5 acres or more.
Cordless mowers
Both corded and cordless electric mowers can help you get a beautiful lawn. Batteries make it easy for cordless models to work. Most cordless electric mowers can cut grass for anywhere from 30 to 90 minutes on a single charge. If it takes you more than an hour to cut your lawn, use a second battery if the first one dies.
Self-propelled mower
Self-propelled mowers can help cut grass in a yard with hills or slopes. They look like push mowers but use the engine's power to turn the wheels and move the mower across the lawn. These can go around tight corners and up and down hills.
Self-propelled mowers are great for cutting grass in a sloped yard or an area with bushes and trees planted for landscaping. They don't take much work because you point the machine where the grass must be cut.
Push mowers
Manual push mowers, also called "not-powered" mowers, are often the best option for a small, easy-to-mow yard. With a good push and sharp blades, push mowers to make clean cuts. When you push your mower faster and harder, the blades turn faster to cut the grass. You also get a good workout when you push.
Robotic mowers
Robotic lawnmowers are a big hit, with many people with flat yards and easy-cutting lines. Robotic lawnmowers are quiet and can easily cut a rectangular or square lawn in 30 minutes to two hours on a single lithium-ion (Li-ion) battery charge.
If your lawn is shaped complicatedly, your robotic lawn mower will use more battery power to move up and down slopes or around trees or lighting structures. Most robotic mowers must be set up with Bluetooth or Wi-Fi using an app on your phone. This is how you set up a cutting schedule.
Chainsaws and pole saws
A chainsaw or pole saw are also important outdoor tools. Most of the time, chainsaws are best for cutting logs for firewood, removing dead trees, or chopping up trees that storms have knocked down. A pole saw is the best tool for cutting branches and limbs above the ground.
Chainsaw blades, or "bars," come in different lengths. Small maintenance jobs only need blades 6 to 14 inches long, but bigger jobs and heavy-duty use need blades 16 to 20 inches or longer.
Gas-powered or corded
Different things give power to chainsaws and pole saws. Models that run on gas are strong but heavy and are often used to cut down big trees or logs. Plug-in electric models are quieter, easier to start, and require less maintenance. These saws are great for cutting back plants and trees.
Battery-powered
Models that run on rechargeable batteries don't need gas or cords. These battery-powered tools might be good for small jobs around the yard.
Edgers and trimmers
Homeowners who have done this before know that hedge trimmers, edgers, and other lawn and garden hand tools are the best way to cut hedges, bushes, and other plants that decorate your property. Using these tools can help you keep your lawn and garden looking nice.
String trimmers and edgers
With a string trimmer, you can keep the edges of your lawn neat and frame the shape of your lawn for a better look. These tools are also called edgers, with both corded and rechargeable battery versions. They are a must-have if you want your newly mowed lawn to look great.
Hedge trimmers
Hedge trimmers are easy-to-use power tools for cutting your yard's hedges, bushes, and shrubs. Using these light tools lets you do your yard work faster and with less strain on your arms and shoulders. These are great tools for use at home. Hedge trimmers come in different sizes and, depending on the model, can be either light or heavy.
Leaf blowers
When trees lose their leaves in late summer and fall, leaf blowers are very useful on large properties with many trees. There are both battery-powered and plugged-in leaf blowers on the market. Homeowners can use leaf blowers to clean up their front and back lawns by blowing away dust, debris, and leaves. This helps your home look clean.
Snow blowers
If you live where it snows a lot, a good snow blower is an important piece of outdoor power equipment. Like lawnmowers, snow blowers can be either gas-powered or electric with rechargeable batteries and no cord.
How much snow you get each winter will determine whether you need a gas or electric snow blower. Electric snow blowers are easier to move because they are smaller and lighter, but they aren't as powerful as gas-powered models, which can sometimes move up to 2 feet of snow or about twice as much as electric models.
Batteries and chargers
When you work with electric, battery-powered mowers and other outdoor power tools, you need reliable electric batteries and chargers to keep all your tools working well. It's important to pick the right battery for each tool to get the most speed and run time to finish your yard work quickly.
Once you have all the necessary outdoor power tools in your tool shed, keeping your outdoor areas in good shape all year will be easy.
---
ⓘ LAFFAZ is not responsible for the content of external sites. Users are required to read and abide by our Terms & Conditions.