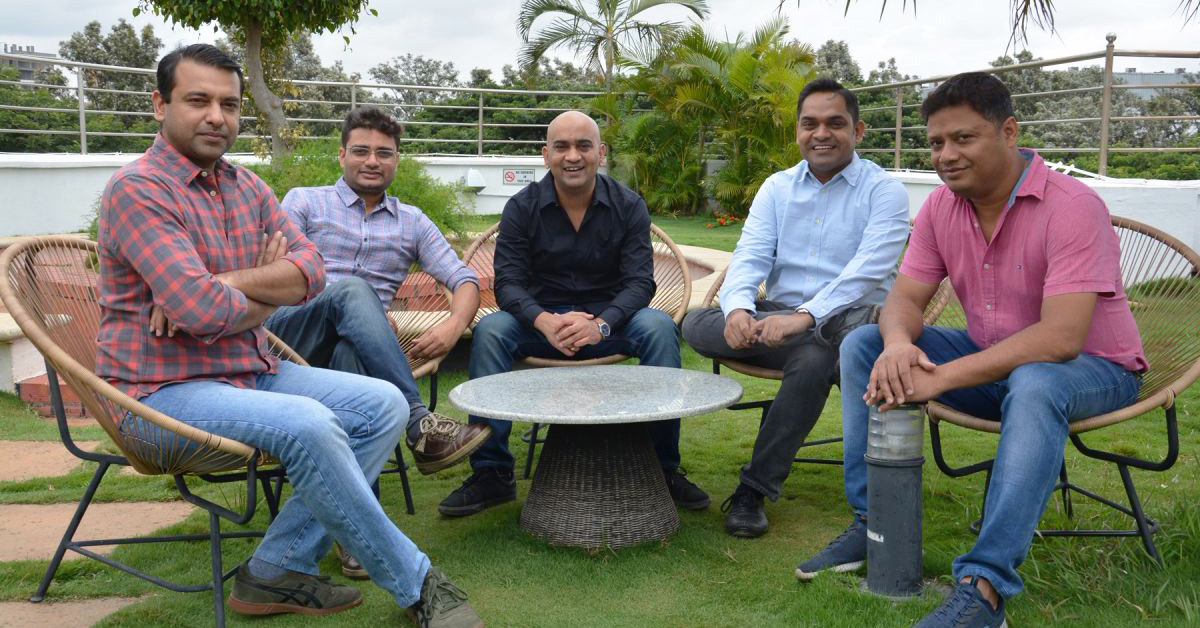 Jaipur, India-based social commerce startup DealShare, on Tuesday announced that the company has raised $21 million in its Series C round led by WestBridge Capital, with participation from Alpha Wave Incubation (a venture fund managed by Falcon Edge Capital), Z3Partners, and existing investors including Matrix Partners India and Omnidyar Network India, along with a few angel investors.

Founded in 2018 by Vineet Rao, Sourjyendu Medda, Sankar Bora, Rishav Dev and Rajat Shikhar; DealShare says that it targets value-conscious consumers and offers them grocery and other daily household products.
The company is aiming to deploy the fresh funds towards fueling its growth by tapping into more geographies, deepen its footprint in existing markets, expand local sourcing networks, and augment its technological infrastructure.
Speaking of the development, Vineet Rao, CEO of DealShare, in a press statement said,
"We plan to use the funds to strengthen our technology platform & talent pool and scale our unique "Made-for-India" solution. Over the last two years, we have witnessed rapid adoption of our app amongst tier 2, 3 cities and will continue with this growth journey,"
Sandeep Singhal, Co-founder & Managing Director of WestBridge Capital, said,
"We are excited to partner with DealShare on their journey to tap the untouched potential of the e-commerce business into the mass population of the country. Majority of Indian population is currently residing in the non-metros and there is a huge business opportunity in these regions. The buying pattern of low- and middle-income group is different especially in smaller markets and DealShare seems to have understood the nuances very well,"




Sourjyendu Medda, Chief Business Officer of DealShare, stated,
"With this investment, we will augment our brand presence across existing and new markets. Over the next one year, we are targeting to increase our footprint to 100 cities and towns across five states. We will also increase our customer base to 1 crore. This investment will take us to an annual GMV (gross merchandise value) of ₹2500 crore,"
Navroz D. Udwadia, Co-founder & partner at Falcon Edge, quoted,
"DealShare brings together a focused assortment that is differentially procured. This, when coupled with the delight of discovery and a gamified shopping experience, drives robust repeat usage and cohort behaviour. These factors coupled with creative first principles driven fulfilment drive exciting unit economics,"
DealShare says that it also focuses on Tier III & Tier IV cities, unlike the other players in the social commerce domain.
---
ⓘ LAFFAZ is not responsible for the content of external sites. Users are required to read and abide by our Terms & Conditions.