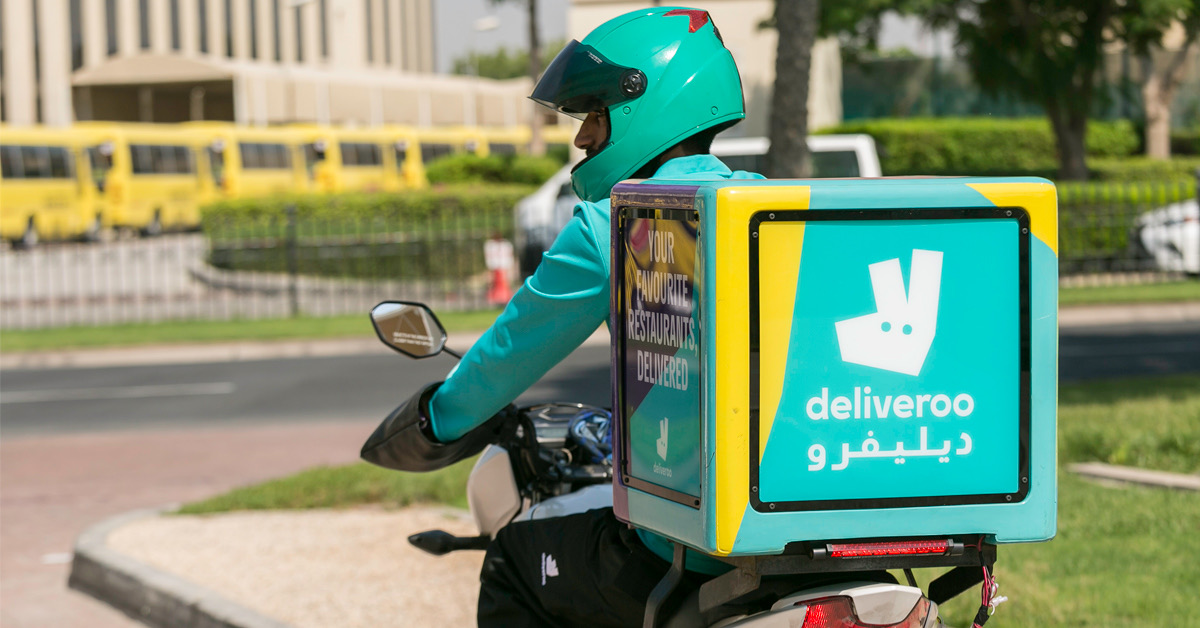 Deliveroo expects to give £16m of payments to riders globally as part of the potential future float
Eligible riders will be able to get £10,000, £1,000, £500 or £200 respectively
Average payment per rider is £440 with over a quarter of the fleet benefitting
---
Headquartered in London, UK, foodtech unicorn Deliveroo, has recently announced that the company expects to give £16m of payments as part of a Thank You Fund for riders globally inline with its potential future float.

Besides, UK, Deliveroo is operational across Belgium, Ireland, Netherlands, France, Australia, Singapore, United Arab Emirates, Kuwait, Germany, Hong Kong, Spain and Italy.
The leading food delivery company wants to recognise the invaluable role that riders have played in the journey to an expected listing and has therefore established the multi-million fund for riders who have delivered the most orders.
The Thank You Fund, which would launch on the day of an IPO, will be available to active riders in all 12 markets in which Deliveroo operates, with riders eligible based on the number of orders they have delivered.
There will be payments of £10,000, £1,000 and £500, or local currency equivalents, with all riders who have worked with Deliveroo for at least one year and completed 2,000 orders receiving £200. The percentage of riders eligible for each of the different awards will be consistent across all markets.
The average payment per eligible rider will be £440 and over one quarter of Deliveroo's global rider fleet are expected to benefit from the scheme.
The payments as part of the Fund will be calculated by reference to the number of orders completed by each eligible rider, with the largest payments being made to those riders who have completed the highest number of orders in each market. Hundreds of active riders globally are set to receive the largest payment of £10,000.
The company expects that over 36,000 riders globally will each receive cash payments.
Deliveroo offers riders self-employed work because this gives riders the flexibility they tell us they value above all else, alongside security. For example, Deliveroo was amongst the first on-demand delivery companies to offer all riders free accident and injury insurance. During the pandemic, Deliveroo has supported riders, with financial support if they are unwell and free protective equipment.
This investment comes ahead of a potential Initial Public Offering. The company is expecting increased growth in 2021 and beyond. Online food delivery is a large, growing market with low online penetration, which the company believes presents a significant opportunity.
This comes after Deliveroo announced a new £50m Communities Fund to support local communities in which the company operates, restaurant partners and Deliveroo riders. The Fund will be put in place after any potential future IPO. The investment is pledged over five years and Deliveroo will consult on specific initiatives to invest in.
Commenting on the potential development, Will Shu, Founder & CEO of Deliveroo, in a press statement said,
"Riders are at the heart of our business, and we want to reward their efforts that have helped Deliveroo become what it is today. Their commitment to great service has enabled us to grow and offer the best food delivery experience in the world. But over the last year riders have helped us do so much more than just deliver great food, having supported businesses and enabled vulnerable people or those self-isolating to stay safe indoors throughout a global pandemic. We're pleased to be able to say thank you."
The reward amounts will be amended slightly for riders in Kuwait & UAE in order to recognise Deliveroo's agency partners' contributions to the company's growth.
---
ⓘ LAFFAZ is not responsible for the content of external sites. Users are required to read and abide by our Terms & Conditions.