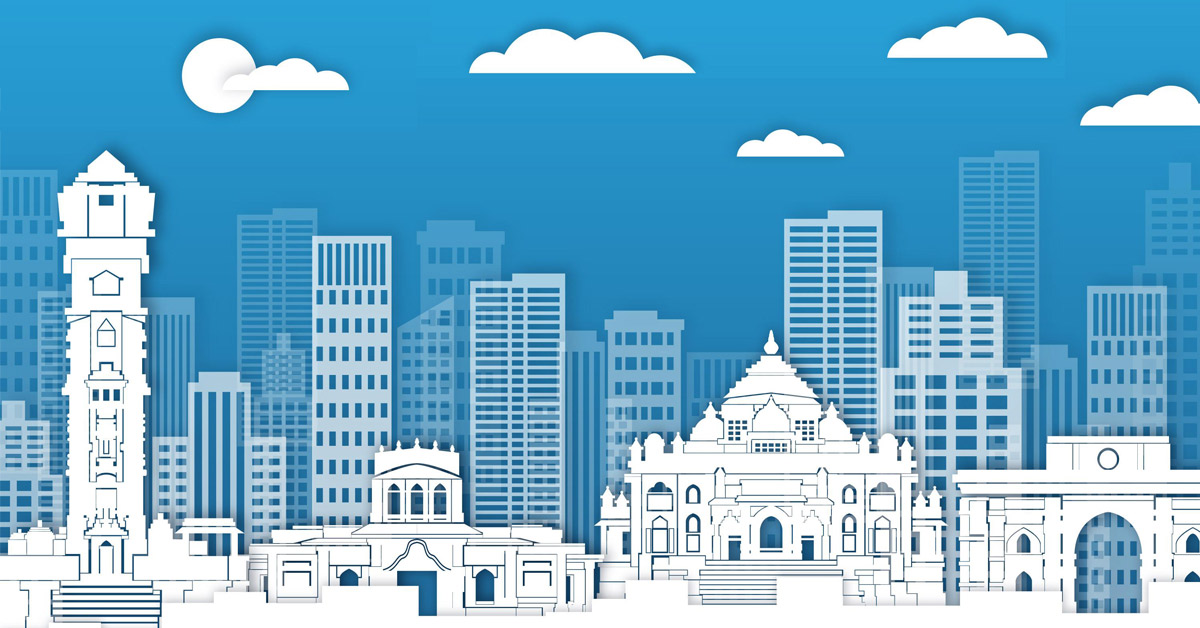 Ahmedabad, the former capital of Gujarat, has a rich cultural heritage, unrivaled craftsmanship, and delightful cuisine. From the walled city of old Ahmedabad to its enchanting surroundings and varied activities, this city has everything needed to make a holiday for kids memorable.

You can avail car on rent in Ahmedabad to explore the city with kids. Here are just a few things to keep an eye out for when planning your visit to Ahmedabad with your kids.
5 Best Things to Do With Kids
1. Visit the Sabarmati Riverfront
They can hop on the River Ride, explore the Sabarmati Ashram and learn about Mahatma Gandhi's principles, hold a kite competition at the Sabarmati Riverfront Festival, or grab some snacks from the famous food stalls.
Entartica Sea World is a recreational hub by the Sabarmati River in Ahmedabad. Kids can have a blast as they go on a pedalo or bumper boat ride, as well as an aqua cycle. A food court also serves a mix of Indian and international cuisine.
With abundant entertainment, education, and exploration possibilities, the Sabarmati Riverfront in Ahmedabad is undoubtedly one of the best destinations for kids.
2. Visit the Science City
Science City offers your little ones a unique and fun way of learning. It is the hub of a vast collection of interactive exhibits designed to pique your children's curiosity and fascination with the world of science. The museum in Science City has various floors covering different themes, such as space exploration, robotics, and medical sciences.
On the other hand, the science park of Science City features several interactive and educative gardens where kids can explore different species of plants and flowers, observe animals in their native environment, and even grow crops. It also contains 12 play areas for the little ones to experience all the fun. The entertainment opportunities at Science City are plentiful, from the outdoor theatre to the fantastic laser shows and the captivating 3D films at the 3D planetarium.
3. Visit the Amusement Park
Maniar's Wonderland is one of the fun spots in Ahmedabad for kids and the perfect destination to escape the heat with the waterpark while enjoying amusement.
Tirupati Rushivan Adventure Park features thrilling rides for kids, including paintball, archery, a jungle safari, and a 6D theatre. The park also has replicas of the world's seven wonders – a fantastic way to learn while having a great time.
Chacha Nehru Bal Vatika has a children's museum, a beautiful outdoor garden, and a shop selling traditional handicrafts.
4. Visit the Calico Museum of Textiles
From traditional tie-dye to block printing; the museum has interesting displays of textiles from all over India and the world. It gives kids a better understanding of India's cultural and traditional fabrics, and the museum also displays textiles from Afghanistan, java, and Malaya.
The museum also offers fun activities and interactives for children, with interactive displays where they can design their fabric using pigments and fabric sculptures with permanent markers and learn about various other Indian textile processes.
5. Enjoy Street Food
You can choose from various snacks, including spiced potato, hot bhajis, and masala chai.
All of these snacks are unique and have a unique flavors. From steaming hot samosas to sweet treats like jalebis and rabdi, the streets of Ahmedabad have something unique to offer.
Street food carts are always buzzing with people, music, and laughter. They are a great place to spend quality time with your kids and truly experience the local culture.
Summing up
Ahmedabad makes for a perfect getaway for kids. With its attractions, comforting temperatures, educational tours, and craft shops, this city has everything one could ask for in a holiday destination. So, why wait? Head to book a taxi service in Ahmedabad and make your kids' next holiday memorable!
---
ⓘ LAFFAZ is not responsible for the content of external sites. Users are required to read and abide by our Terms & Conditions.