According to a survey, 60 percent of individuals are likely to travel during the new year. But the real question is "how many of them travel to some adventurous or creative places?". Your travel bucket list should always be updated as the best time of the year is almost round the corner. Winter is the time most people go for short weekend getaways and picnics. It is that time of the year when the cities are lit and everyone is in the mood for some fun and merrymaking. While travelling, people just have refreshments and fun in their mind, but they do not put deep thought into the kind of experiences they could have while visiting places.
To help you fill your amusement appetite this new year, here are our suggested top five places that will give you a break-free from your day-to-day routine, inspiration, and an experience that you'll remember for lifetime.
ⓘ Disclaimer: The following list is in random order
Delta 105, Haryana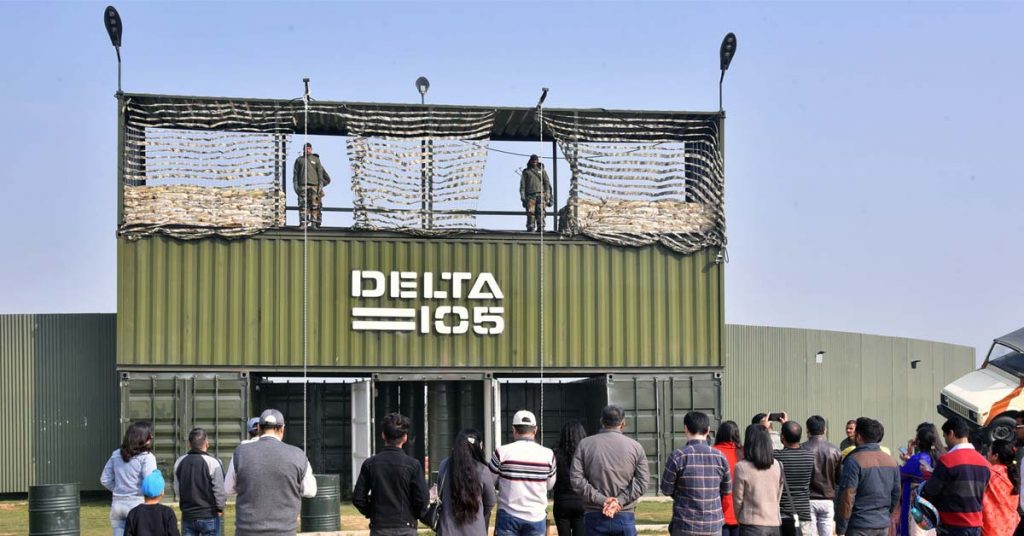 Crafted into a military theme, Delta was started by an army retired personnel Major Dinesh Sharma along with the jawans from his regiment. At Delta 105, they provide visitors with fulfilling experiences by recreating life in an army camp and glimpse into 'what makes a jawan'. With great regiment food and fun activities for all age groups this place makes visitors aware of the life of an army official. Delta 105 has recently launched the longest zipline of almost 225 metres with the highest starting point of about 40ft. The experience at Delta 105 includes a guided tour of a war zone among other things, navigating through a maze to build the presence of mind and stamina, paintball in body Armor and battle fatigue, activities like magic show, horse ride, puppet show, etc. This place is worth visiting as they can teach you a lot about the Indian army.
---
Indian Air Force museum, Delhi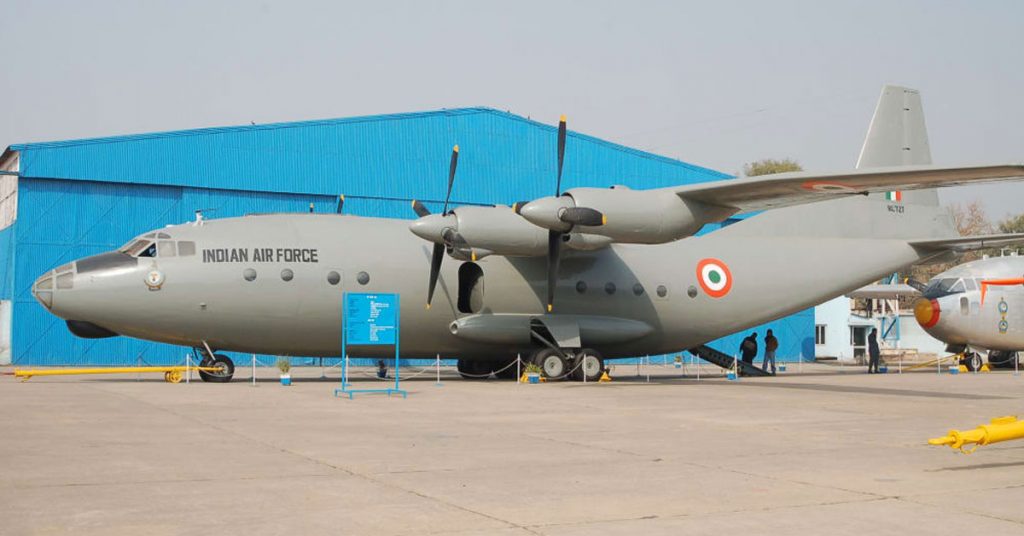 People who get fascinated by the Indian Air Force should visit the Indian Air Force museum. There is an indoor gallery that comprises of photographs and memorable moments of the Indian Air Force and images of artillery, bombs, missiles etc. The aircraft that was used during the Kargil War is also present and displayed in the museum. 15 different types of aircraft that have formed the backbone of Indian air force including Westland Lysander that was the first craft to fly through Khyber Pass, Hawker Hurricane and Hawker Tempest. Also on display are helicopters, anti-aircraft guns, vehicles, radar equipment and captured enemy vehicles. This place can inspire you and your family with authentic information about the Indian Air Force.
---
Jumpin Heights, Uttarakhand and Goa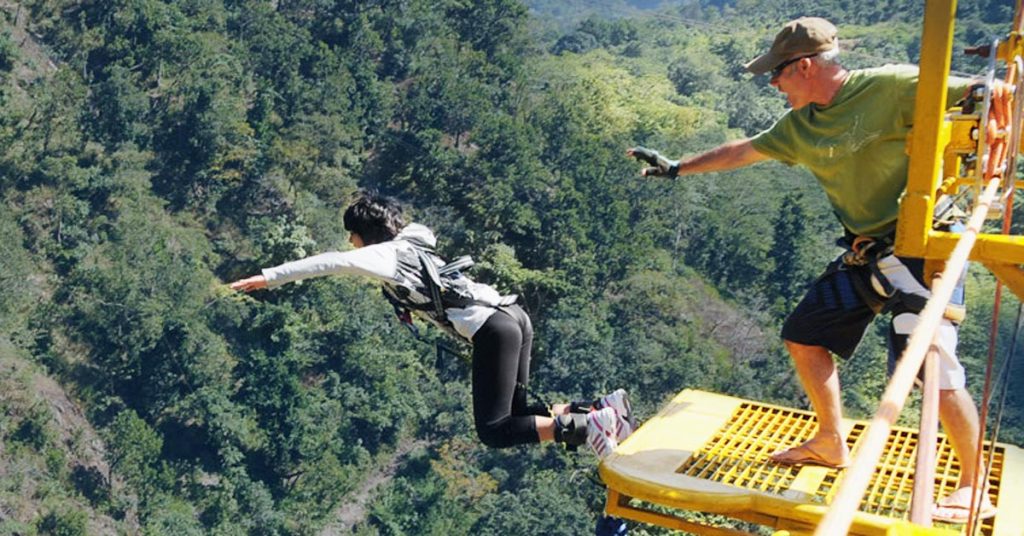 Jumpin Heights was launched in 2010 by ex-Captain Rahul Nigam, with an endeavour to introduce youth and adventure enthusiasts to extreme adventure sports and bring it on a commercial scale to India with International safety standards. They have a well-trained and professional team from New Zealand, the country which commercialized BUNGY. Jumpin Heights has launched the second destination for bungy jumping (55 meters) at Mayem Lake, Goa in association with Goa Tourism Development Corporation in August, 2019.
---
Kingdom of Dreams, Gurgaon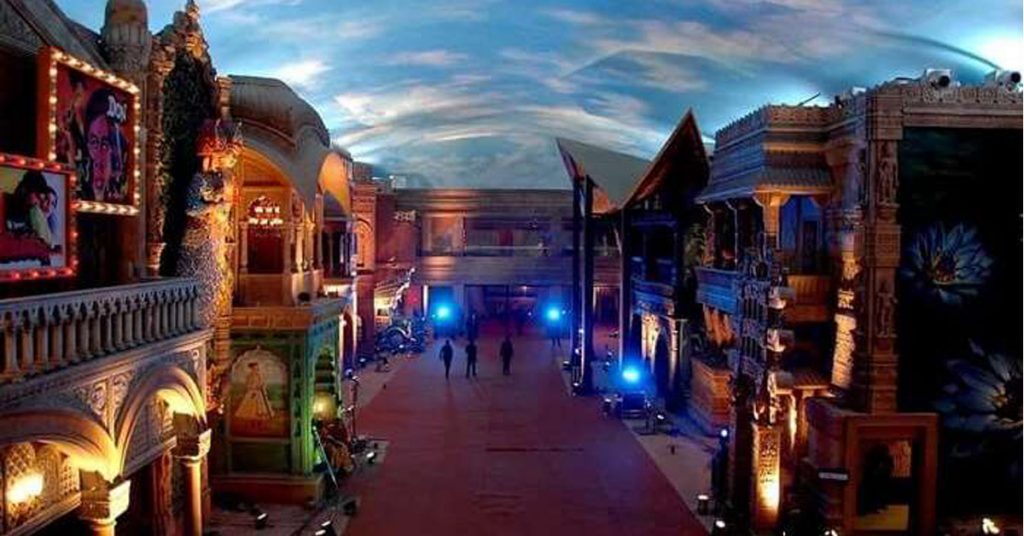 For best experience to visit with your family The Kingdom of dreams, popularly known as KOD is located in Gurugram and can be your next best place to visit. The Culture Gully inside the kingdom of dreams is magnificently built over a large area and is an air-conditioned indoor boulevard where different cultures of India meet to give a rise to a vibrant and thriving culture space. Culture gully, India's first ever skydome has stalls capturing the culture of forteen different states with local fine arts, cuisine and street arts. Mesmerizing folk dance and other cultural shows that solely depict rich diversity of our country that can't be missed while visiting KOD. A trip there can educate vistors a lot about the country's culture all at one place.
---
World of Wonder, Noida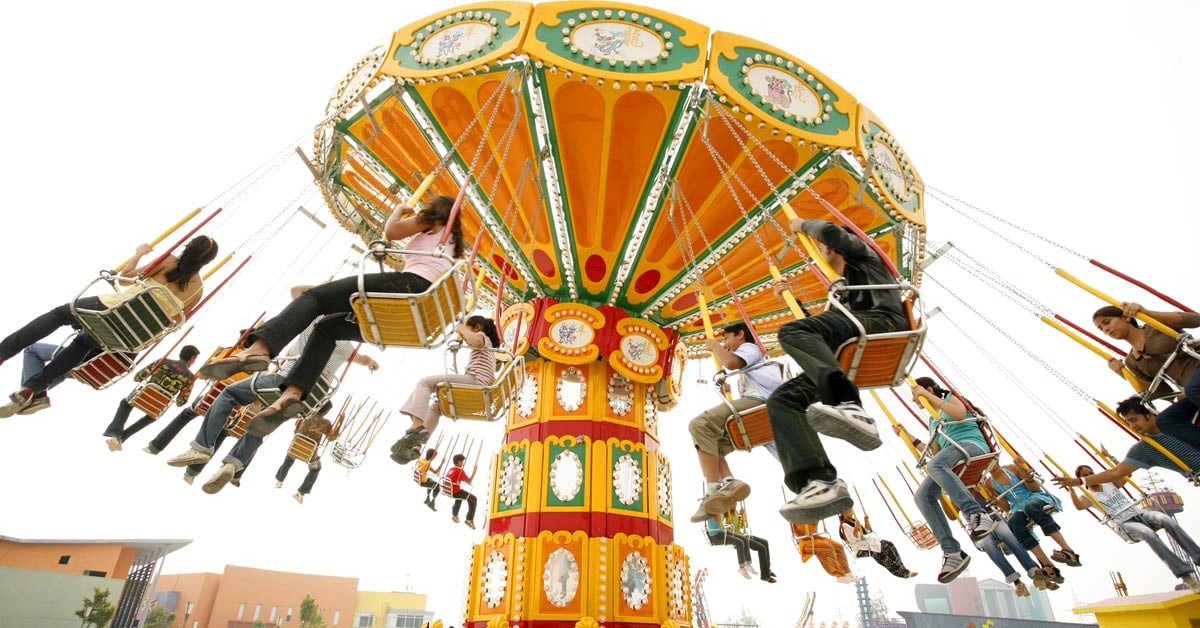 Best fun place to visit with family and friends for thrilling experience can be World of Wonder, to experience thrill of water rides without any sun strokes and sun exposure, some racing fun are covered here too, the wonder speedway is North India's best and largest professional two strokes-go-karting track, It is located in Sector 38 Noida. Ranging from kid-friendly chair swings, paddle boat, bumper cars and mini trains to more thrilling options, like roller coasters and a drop tower. The park has 26 slides and water features. It has India's largest North-Indian McDonalds. World of Wonder can be a dream travelling destination.
Over to you
Though there are undeniably numerous places that you can visit to enjoy your new year 2022 with friends and family, this list is our two cents on the best places to visit in India this new year for maximum adventure and fun. Let us know of your feedback and your best places that you are planning to visit this new year.
---