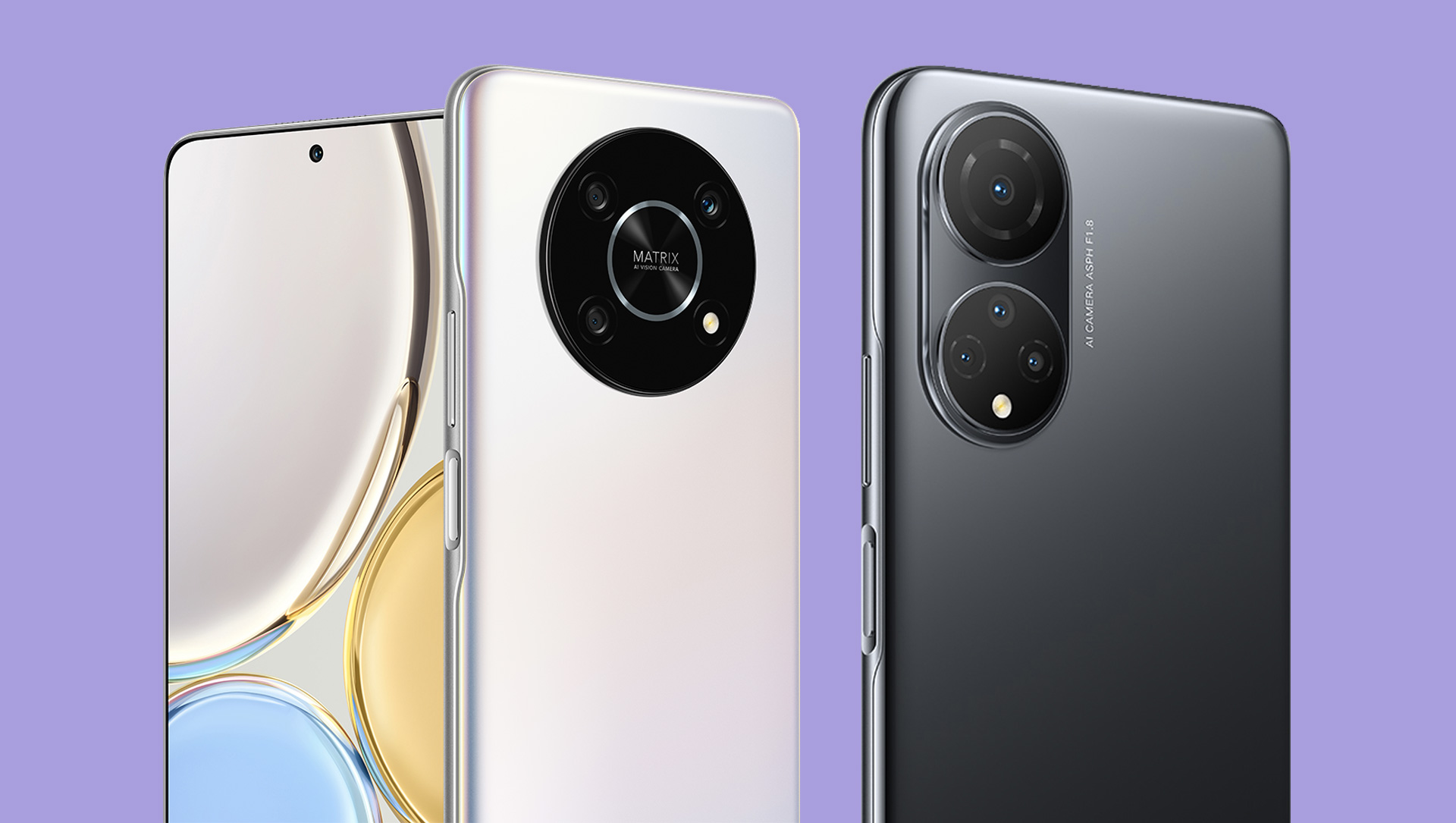 The HONOR Black Friday sale is doing the rounds globally like it does every year. Just like big regions: The US, UK, and India among others, HONOR Friday in UAE is living up to its hype. The sale lasts from 15th to 27th Nov 2022.

This Black Friday, UAE-based users can enjoy hefty discounts on HONOR mobile phones and other devices.
HONOR X9 – AED 989.1 AED 1,199
Reasons to choose HONOR X9
6.81" FHD screen
With a 6.81-inch FHD screen and a screen-to-body ratio of up to 94%, you can now see, and do more. With a dynamically adjusted refresh rate of up to 90Hz, and a touch sampling rate of 180Hz, immerse yourself in a smooth experience.
Qualcomm Snapdragon 680
Featuring a power-efficient Snapdragon 680 6nm chip with a multi-core smart engine, the HONOR X9 responds instantly as you move between tasks.
66W HONOR SuperCharge
The high-speed 66W HONOR SuperCharge allows you to fill 81% battery capacity within 30 minutes. Whether you're a jet setter or power exec, it follows you wherever you need to be.
4800mAh Battery
The large capacity 4800mAh battery, along with the HONOR Smart Power Saving Technology, brings you a longer battery life: 13.75 hours of social media exploring or 16.8 hours of online music playback. Endurance for that extra mile.
HONOR RAM Turbo
With 8GB of efficient RAM and the HONOR RAM Turbo technology, 2GB of ROM are available for RAM extension. Smoother performance in multi-tasking makes for a perfect experience.
64MP Rear Quad Camera
The advanced 64MP Rear Quad Camera, coupled with an optimized imaging algorithm, lets you frame and freeze the beauty of life.
---
HONOR X8 – AED 699 AED 899
Reasons to choose HONOR X8
6.7″ HONOR FullView Display
The super narrow bezel delivers a superb 93.6% screen-to-body ratio. The front camera is centred for pure symmetry and harmony.
90Hz Screen Refresh Rate
Enjoy a silky-smooth visual experience with up to a 90Hz refresh rate. The screen refresh rate is intelligently adjusted to balance the performance with power consumption.
22.5W HONOR SuperCharge
With HONOR SuperCharge, a 10-minute charge brings 3 hours of video playback.
CPU: Qualcomm Snapdragon 680
Powered by a Snapdragon 680 SoC built on the 6nm process, the HONOR X8 is fast and efficient.
Smart Memory Expansion
The smart memory expansion technology lifts HONOR X8's 6GB memory by a whopping 2GB to an equivalence of 8GB capacity so you can run more applications smoothly.
64MP Quad Camera
Shoot for greatness in every daily scenario with the multi-functional quad camera. Take stunning, high-resolution shots with the 64MP main camera. Expand your horizons with a wide-angle camera.
---
HONOR X7 – AED 549 AED 649
Reasons to choose HONOR X7
6.74″ HONOR FullView Display
The 6.74″ HONOR FullView Display gives you an immersive theatre-like experience in the palm of your hand.
5000mAh Battery
The 5000mAh large battery offers you 20 hours of online video playback or 49 hours of uninterrupted audio calls. The HONOR X7 will be available for you, just when you need it.
22.5W HONOR SuperCharge
The 22.5W HONOR SuperCharge lets you watch videos for 3 hours after just 10 minutes of charging. Your HONOR X7 will spend more time in your hands and less time on your shelf.
90Hz Screen Refresh Rate
The HONOR X7's display with up to 90Hz refresh rate makes your content smoother and with less lag.
Professional Eye Protection
The phone is TÜV Rheinland low blue light certified, which helps protect your eyes.
CPU: Snapdragon 680
Powered by a power-efficient Snapdragon 680 6nm processor, the HONOR X7 delivers long-lasting and seamless interactions, whether you're watching videos or playing games.
---
HONOR 50 – AED 1,099 AED 1,699
Reasons to choose HONOR 50
6.57" OLED Display
Everything is just right on the 75° super curved display with curved and narrow black edges. It makes a giant leap in design and display effect and brings amazing visual sense and comfortable touch.
120 Hz Screen Refresh Rate
Support up to 120 Hz refresh rate and 300 Hz touch sampling rate. See as touch with less delay. Intelligently adjust refresh rates in games, reading and AOD scenes for better displaying and power-saving.
108MP Ultra Clear Camera
The video is excellent, and so is the photography. The 108MP ultra-clear camera saves the most beautiful scenes you see on your smartphone.
32MP Selfie Camera
32MP selfie camera and 90° wide-angle field of view fulfil all your requirements for a clear, dark or wide-angle view. Every selfie makes your impulse to share with friends. 78° FOV mode works while taking selfies, and switches to 90° FOV mode while taking groupfies.
66W HONOR SuperCharge
The breakthrough single-cell dual-loop design reduces impedance and heat, increasing the equivalent capacity of the battery, thereby providing longer battery life of HONOR 50 (4300mAh).
Qualcomm Snapdragon 778G
The latest Qualcomm Snapdragon 778G 5G processor performs extraordinarily on HONOR 50. The 6nm advanced process of TSMC, super CPU four A78 big cores, main frequency up to 2.4 GHz, CPU benchmark score increased by 45%, and GPU benchmark score increased by 45%.
Multi-video Recording
This is a giant step in the evolution of smartphone photography. Different modes of Multi-video recording can be switched over in one shoot. Multi-video recording simplifies post-editing. When shooting a video, you can switch between the front and rear cameras at will, capturing every interesting moment.
---
Other HONOR discounts
HONOR 70 – AED 1,599 AED 1,849
HONOR MagicWatch 2 – AED 374.5 AED 749
HONOR Watch GS 3 – AED 499 AED 799
HONOR Earbuds 3 Pro – AED 389 AED 649
HONOR MagicBook X 15 2022 – AED 1,799 AED 2,099
HONOR MagicBook X 14 2022 – AED 2,299 AED 2,699
---
ⓘ LAFFAZ is not responsible for the content of external sites. Users are required to read and abide by our Terms & Conditions.