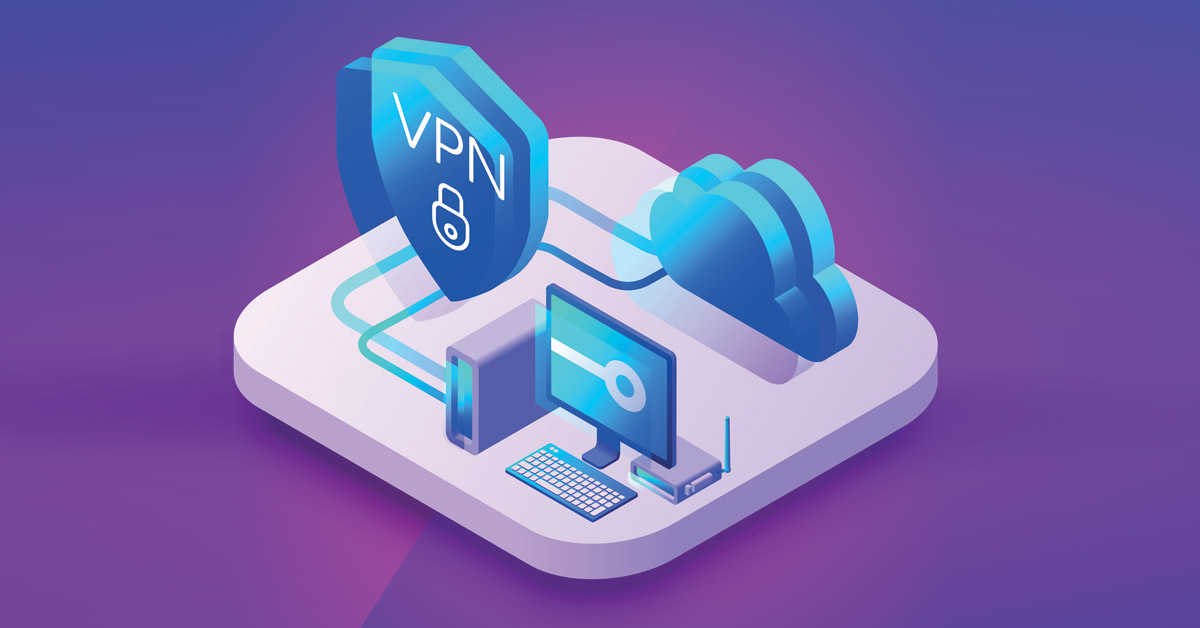 To have good sales, business owners should expand the reach of customers effectively. While there are many ways and techniques for this, the utilization of VPN apps is likewise helpful. But how exactly VPN can influence the growth of foreign buyers? Let's consider 6 useful life hacks for businessmen in detail.
What is VPN?
Before we move to familiarize ourselves with arguments for using VPN for businesses, there is a need to recall the definition of VPN itself. A virtual private network is a technology that allows for creating a reliable connection of the user to the network, organized between several devices. Among some of the advantages of virtual private networks, one can highlight:
the possibility to bypass restrictions and get access to any online content;
it helps maintain online privacy;
the opportunity to avoid bandwidth throttling, etc.
The benefits of virtual private networks are endless. Users can install a VPN for routers, PCs, laptops, and other devices. For example, among a number of virtual private network providers, VeePN is selected by customers for a reason. This VPN presents users with anonymous and safe web surfing without limitations.
A website unblocker can be useful not only for ordinary users. Expanding access for foreign consumers likewise becomes possible with virtual private networks.
Tips for Businessmen on Using VPNs
Nowadays, the global Covid pandemic has influenced a lot of spheres of people's vital activity. The demand for online stores has increased rapidly, while offline stores started to fade into the background.
Thus, it becomes necessary to move to online selling. According to research, trading on the internet will continue to grow and real stores will lose their relevance. If you are an owner of an offline shop, you should consider transferring your trading online.
One of the advantages of this decision is that you will be able to sell goods not only to local customers or buyers within your country. Foreign clients can likewise get the possibility to purchase your products and services.
This is where VPN assistance for business abroad will be handy. Let's consider how you can utilize virtual private networks in your favour.
Provide Access to your Online Store
If you want to expand your customer reach, your online shop will not be enough. You should remember that potential clients may not possess access to your online store because of geo-restrictions. But virtual private networks can solve this issue easily.
Save Money with VPN
What if your store sells some goods at lower prices? Or do you offer pleasant discounts on services? Foreign buyers can be attracted to your store for these reasons. But again they may have no idea your store exists and affordable rates on products are set. This is where a website unblocker in the form of a virtual private network will be beneficial.
Drive Attention to your Social Media
Aside from having an online store, you should likewise have social media accounts. This will assist to grab the consideration of more foreign customers. Here you can post interesting facts about your company, propose special offers, raffle prizes, etc.
But what if your potential buyer is from a country where Instagram or Facebook is not allowed? Here VPN assistance for business abroad will come in handy as ever.
Boost Cyber-Security
As we have already mentioned, virtual private networks assist to keep confidentiality on the internet. How does it work? VPN apps encrypt browsing data and hide IPs. Even if cybercriminals intercept data, they will see them in an encrypted way. To decipher this data is pretty complicated and even impossible.
Such a function is useful for both businessmen and their foreign customers. You can manage your online store no matter if it is a website or application without the fear it will be hacked.
Online buyers, in their turn, can look through your store and make purchases safely. Both their personal information and payment data are under reliable protection. The best part is that many virtual private network providers offer a free trial. With the help of it, foreign clients can make sure that their online activity is really in safety.
Purchasing without Interruptions
Aside from expanding access for foreign consumers to your website or application, you can likewise guarantee them a good online experience with your online store. The reason is that virtual private networks ensure browsing web pages and apps without interruptions. This means your foreign buyers will be able to look through the goods within your shop fast with no fear that they will get kicked out of your website or app.
Connection with Potential Clients
Not only your possible foreign customers may possess difficulties with access to your online shop but also you may have problems with reaching your buyers. What if you intend to send advertisements or personal discounts for new clients but you face geographical restrictions? In this case, virtual private networks come to the rescue as well. You will be able to use a free trial offered by one of the virtual private network providers to be sure of its effective assistance for businessmen.
Conclusion
The growth of foreign buyers is possible with the help of many ways. One of the easiest and most effective methods is to utilize virtual private networks.
Virtual private networks will bring a lot of advantages to your online store. You will be able to expand the reach of foreign clients, increase sales, and, as a result, make your business prosperous.
---
ⓘ LAFFAZ is not responsible for the content of external sites. Users are required to read and abide by our Terms & Conditions.