Films and fashion have a very intriguing relationship when it comes to influencing the public consciousness and popular culture. The way popular trends can often be traced back to a stylish protagonist on the silver screen is a special part of popular culture. The trends become timeless in their own way, existing in wardrobes across the world like a reminder of how films can change habits and styles in small yet significant ways.
For men's fashion, James Bond is a cultural icon across generations. The stylish cars, finely tailored suits, swirling cocktails, and accessories are the markers of the 'perfect gentleman', which is why his style stands as a benchmark for fashionable men. As James Bond moves through a multitude of scenic landscapes, he is often found donning the most incredible sunglasses. These shades gasses inevitably become the next hot trend in shades for men, becoming the next must-have closet essential for the perfect James Bond look. Therefore, if you are someone who often finds style inspiration from film and would build your own James Bond look; here is a selection of shades for men perfect for the same.
Strong and Square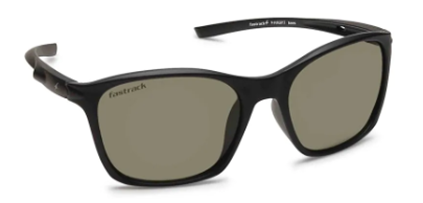 The best place to start to pull off a look for the perfect gentleman is to go for the perfect pair of black, square-rimmed shades for men that sharpen your silhouette like no other. This pair of goggles for men are meant to spruce up your ensembles and can give you that edgy feel in your day-to-day looks. The best thing about this pair of strong squares is how they are universally flattering and can go with every occasion.
---
The Bond Browlines
If there's anything characteristic about most of James Bond's eyewear, it is the iconic browline detail he is often found donning while he leisurely swerves in his Aston Martin. These glasses are the perfect companion to your formal brunches and your business golf, giving you a classy fee and confidence l within yourself. The design borrows from the pilot-rimmed goggles for men often worn by those who fly high, and the James Bond look is ideal for this aesthetic.
---
Wanted in Wayfarers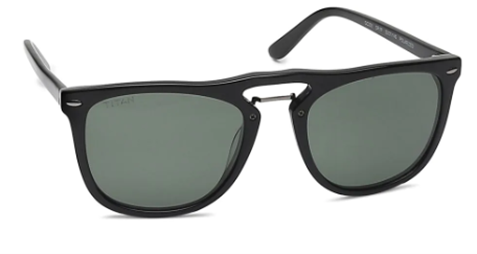 The double browline makes an appearance in this pair of glasses as well, where the square-rimmed lenses make way for a suave and dapper finish like never before. These glasses are the ideal finishing touch to your James Bond-inspired ensembles, making you look ready to take on the world. The nose bridge has a metallic detail that continues in a different material than the rest of the glasses The sharp square shades glasses are compromised for a softer rounded-out finish, making it suited for most face shapes.
---
Round the World in Maroon
James Bond is an active, round-the-world type of gentleman who stops for no one. This requires him to have all his apparel, gadgetry and spy paraphernalia be durable and lightweight at the same time. These shades for men fit right into the requirements of the ideal James Bond accessory, as they are very lightweight and made of metal in a maroon hue. The colour is a quiet yet bold choice to wear, and the round frame makes it stand out from the rest of the room with its vintage charm.
---
Posh as a Pilot
Pilots are almost the same demeanour as James Bond, with their effortlessly cool, jet-setting attitudes to keep them company. This pair of glasses are in a stand-out hue of yellow, and are perfect for the summer mission James Bond would often end up in. The pilot frames are a nod to the timeless design often donned by those who fly into the horizon, much like James Bond after a successful feat. Therefore, these shades for men are meant to embody the spirit of the victorious Bond in a simple frame.
---
The Spectre Squares
These glasses are arguably one of the most stylish and popular designs sported by James Bond, especially with the thick frame design that runs through the pronounced browline as well. These are also square-rimmed shades for men, as James Bond is rarely found venturing out into different shapes other than the iconic squares. The reason these sunglasses shades are ideal for your James Bond look is that it is loyal to the original design, made in a timeless black, and includes a double browline.
---
Bond Off-Duty
When James Bond is not busy fighting off a rampage of goons in the villain's lair, he is often relaxing in a quiet bar or a beach and taking in the scenery while donning a pair of sunglasses in a lighter shade. It is a costume choice since it represents him being a little less like his usual self. These shades for men are an ode to the relaxed gentleman, in their tortoiseshell design and square-framed lenses. This pair of glasses is perfect for a holiday, and even for your looks all year round, giving you a touch of class and elegance effortlessly.
Getting the James Bond to look only requires the basic steps of you having the right apparel and a confident flair to go with it. While the options to shop through shades for men can get confusing and cumbersome, knowing where to start and what to look for always helps. While you may not have international governments and supervillains on your tail, donning the James Bond look can make every day feel like an adventure. Therefore, head over to trusted brands like Titan Eyeplus to find your perfect pair of shades for men.
---
ⓘ LAFFAZ is not responsible for the content of external sites. Users are required to read and abide by our Terms & Conditions.