The event will unveil how modern companies are revolutionizing multi-channel customer experiences
---
Ventures Avenue, Dubai will host CX: Customer Experiences Summit on October 26, 2021, from 06:00 PM onwards at The Co-Dubai, Souk Al Bahar, Dubai, UAE. The theme of the summit evolves within the spectrum of driving customer services to boost sales for business – CX as a business differentiator
Traditional customer service is undergoing a revolutionary transformation. In this multi-channel age, it's no longer good enough for companies to provide great service in person or on the phone. The new status quo is a multi-channel customer experience. To remain competitive, companies are now expected to deliver exceptional customer service whenever and wherever customers contact them, whether it's on social media, mobile apps or through traditional channels.
Today's customers want to engage in real conversations with real people in real-time. And they want that conversation to take place on the channel of their choice. Companies not only need to accept that, but they need to embrace it or risk falling behind.
Technology is rapidly changing the way we do business. Although the fundamental qualities of great customer service remain the same, the way it needs to be delivered has already changed.
Companies who see the possibilities in this new type of customer experience will be the ones who continue to grow and thrive in this ever-changing multi-channel world.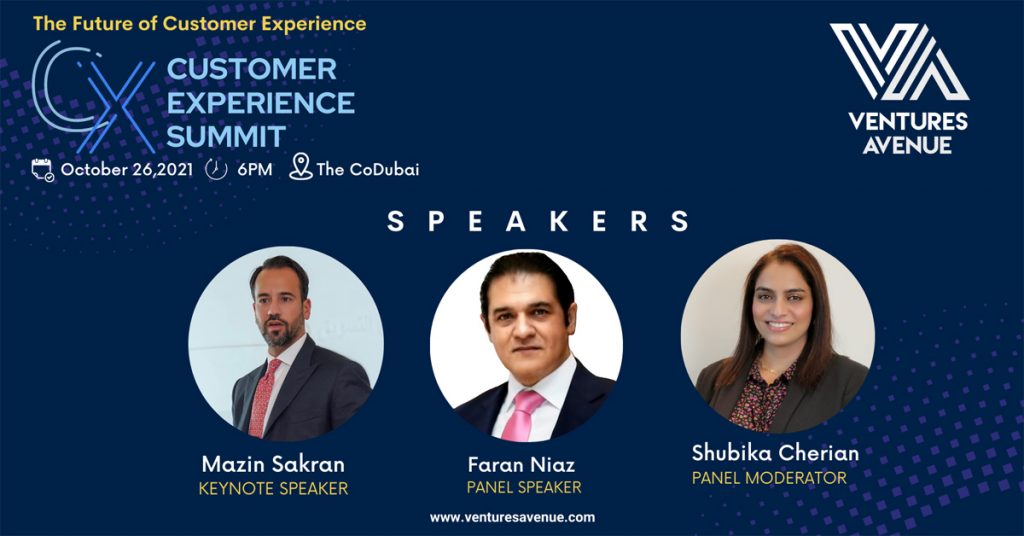 Mazin Sakran, Founder & CEO, Customex Solutions will deliver his keynote speech at the forum to address leaders who want to leverage multi-platforms to transform their customer experience and actively implement change to boost customer loyalty and retention. Joining in the panel discussion is Faran Niaz speaking of the next-level understanding of customer journey, and Shubika Cherian as Panel Moderator.
Ventures Avenue CX: Customer Experiences Summit welcomes Entrepreneurs, Brands and customer experience executives across all industries to discuss the latest customer experience strategies across all channels and touchpoints. If you want to develop a cutting-edge CX strategy or benefit from focused networking, this event is ideally curated for you, offering unparalleled quality for the Next Generation Customer Experience.
For more information on the upcoming editions of the event series, partnership and sponsorship opportunities, please visit Ventures Avenue homepage.
---