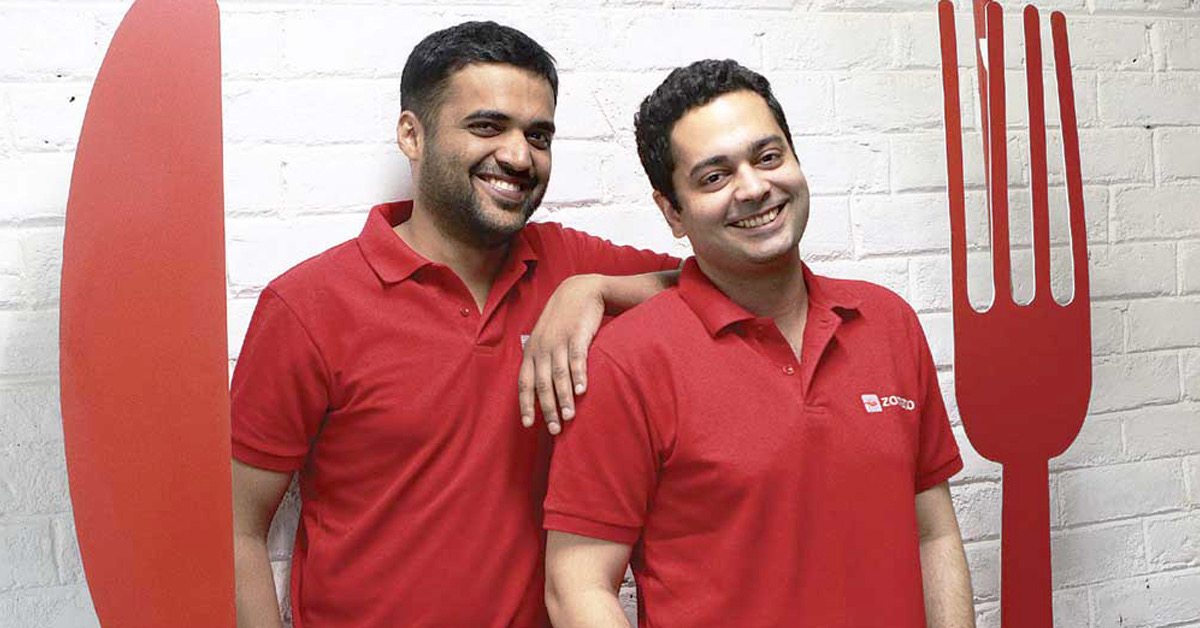 ⓘ Featured image: A file-photo of Zomato co-founders; Deepinder Goyal (L) and Pankaj Chaddah; Credits: Open Magazine

---
It is highly unlikely that food delivery startups wouldn't be able to raise funds amid the economic slowdowns where dine-experiences are hindered ever since COVID-19 lockdowns were announced. And when it comes to the food tech majors, bagging gigantic funds is not surprising. Zomato, the foodtech giant of India, on Wednesday, 14 October, raised a whopping $52 million from Kora Investments.
This was the third tranche of Series J round that began in September with a $62 million infusion from Temasek. Across these three tranches of Series J funding, Zomato has scooped $216 million, according to Entrackr.
Deepinder Goyal, Co-Founder & CEO of Zomato has said that there are currently no plans on how the freshly-raised capital will be deployed. Goyal further emphasised that Zomato has reached its pre-COVID peak claiming by delivering 92 million orders since March 23.
It is believed that the ongoing Series J round could be the last fundraise for Zomato before it goes public (IPO) since the company has lately claimed that it is preparing to go public in 2021.
Last month, Zomato co-founder Pankaj Chaddah launched his meditation and mental wellness startup Mindhouse along with his wife Pooja Khanna in the UAE. LAFFAZ did the exclusive reporting of the launch of Mindhouse in UAE.
---
ⓘ LAFFAZ is not responsible for the content of external sites. Users are required to read and abide by our Terms & Conditions.