When it comes to a luxurious getaway, there is no other destination in Asia that can rival the allure of Bali. The island paradise offers a captivating setting to indulge in ultimate luxury by the sea. With its stunning beaches, vibrant culture, and world-class stays, Bali makes for an idyllic location for a luxurious seaside escape.

Experience Luxury with Beachfront Villas in Bali
Villa Ambra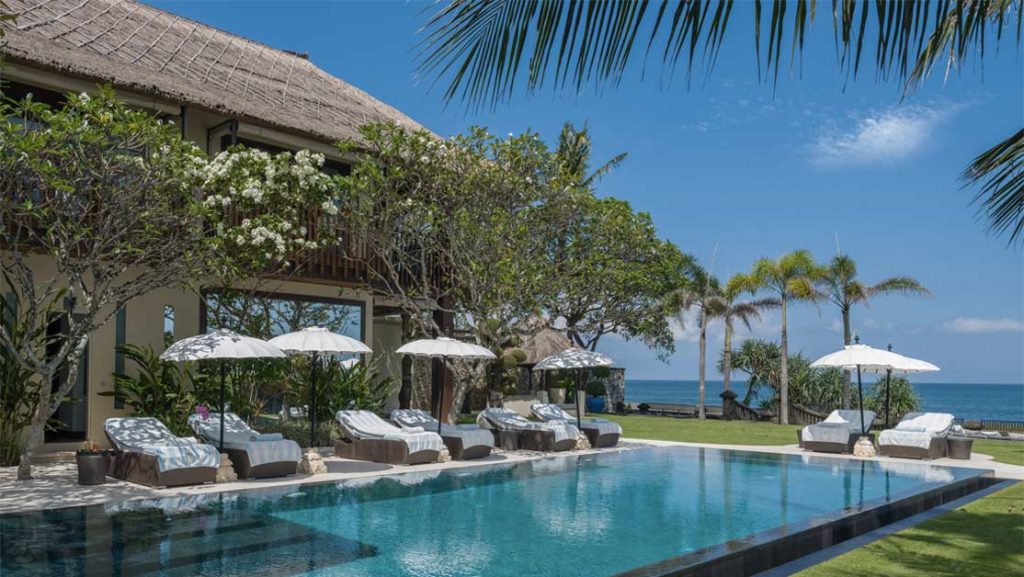 Indulge in the exquisite allure of Villa Ambra, an opulent 5-bedroom beachfront villa in Bali, nestled along the pristine shores of Pererenan beach. This exclusive haven offers discerning luxury travellers a captivating blend of unparalleled ocean views and a picturesque river panorama, creating a truly enchanting setting. As the crown jewel of the esteemed Pantai Lima Estate, Villa Ambra stands alone in its distinction, unveiling an unrivalled fusion of beachfront and riverfront opulence.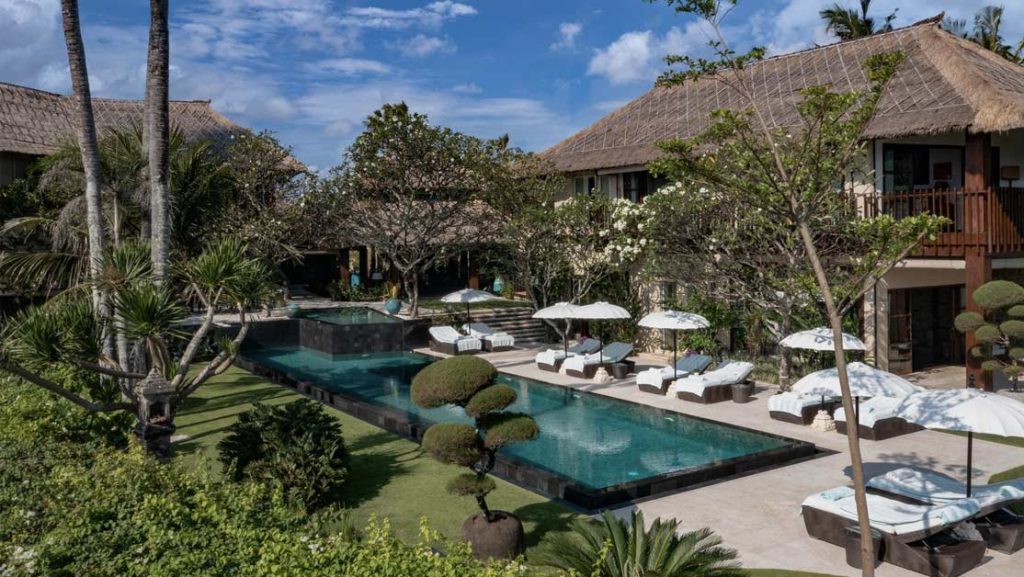 Complementing this extraordinary experience is an attentive and dedicated team of staff, including a personal manager, discreet butlers, and helpful assistants, ensuring that your every desire is effortlessly fulfilled. A chauffeur awaits to whisk you away to explore the surrounding area should you wish to indulge in the allure of Bali's vibrant offerings.
---
Villa Melissa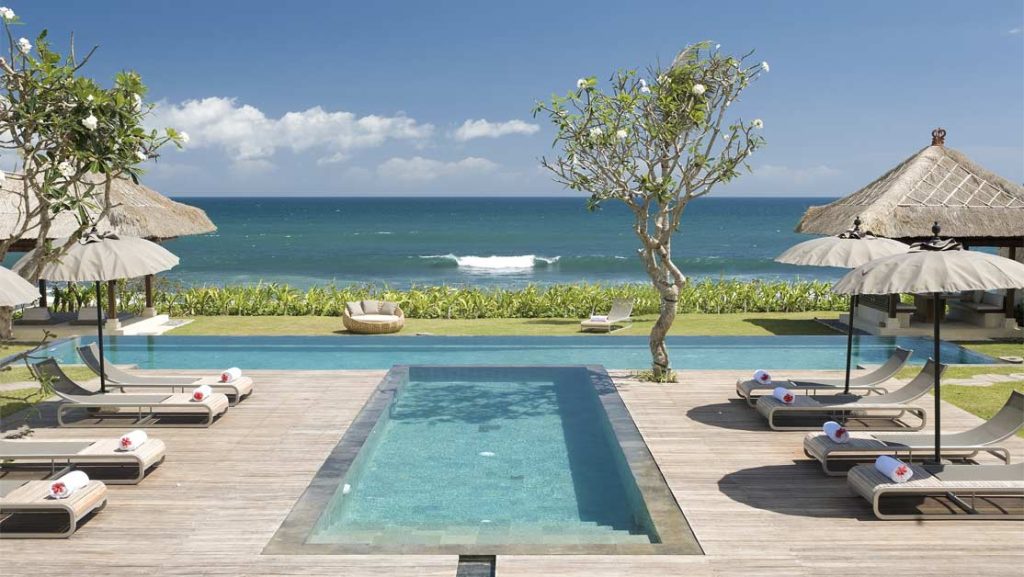 Villa Melissa, a part of the esteemed Pantai Lima Estate, represents the epitome of tropical luxury and offers an unparalleled living experience. As you step into this beachfront villa in Bali, you will be captivated by its modern yet laid-back ambience, perfectly suited for those accustomed to luxury living, no matter where they are in the world.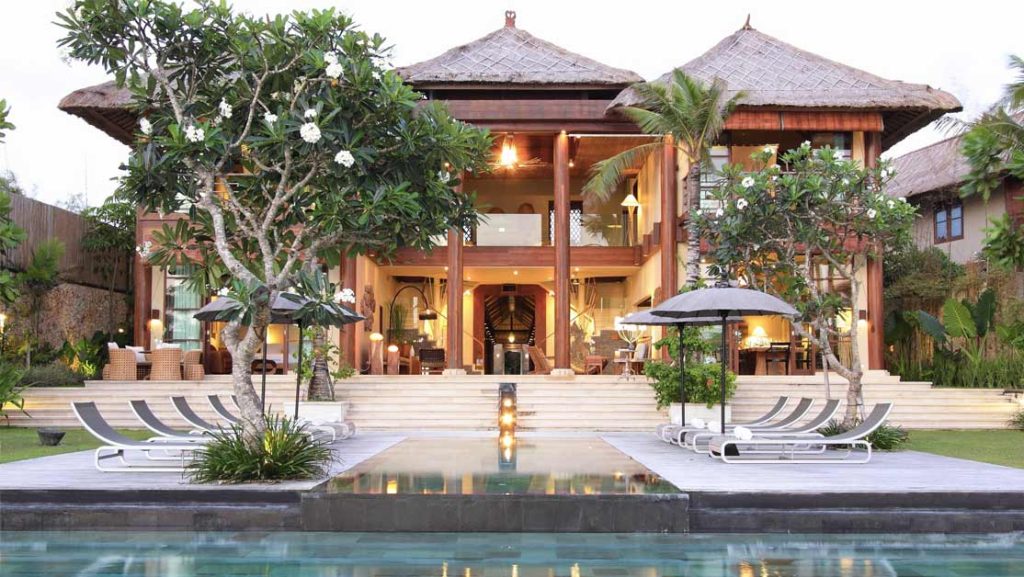 Villa Melissa is the perfect sanctuary for those seeking ultimate relaxation and rejuvenation. Whether you wish to lounge by the pool, soak in the magnificent views, or indulge in the luxurious comfort of the ensuite bedrooms, this villa offers an idyllic retreat. The villa is an exquisite sanctuary in Bali, where the fusion of its prime beachfront location, impeccable craftsmanship, and unparalleled amenities creates a haven tailored for discerning connoisseurs who truly value life's luxuries.
---
Villa Florimar
Experience unparalleled luxury at Villa Florimar, an awe-inspiring five-bedroom retreat nestled in the enchanting and culturally rich Balinese village of Seseh. Immerse yourself in a realm of elegance and sophistication as the villa's Dutch owners, renowned for their illustrious background in the fashion industry, have meticulously infused their impeccable taste and refined sensibilities into every aspect of this captivating abode.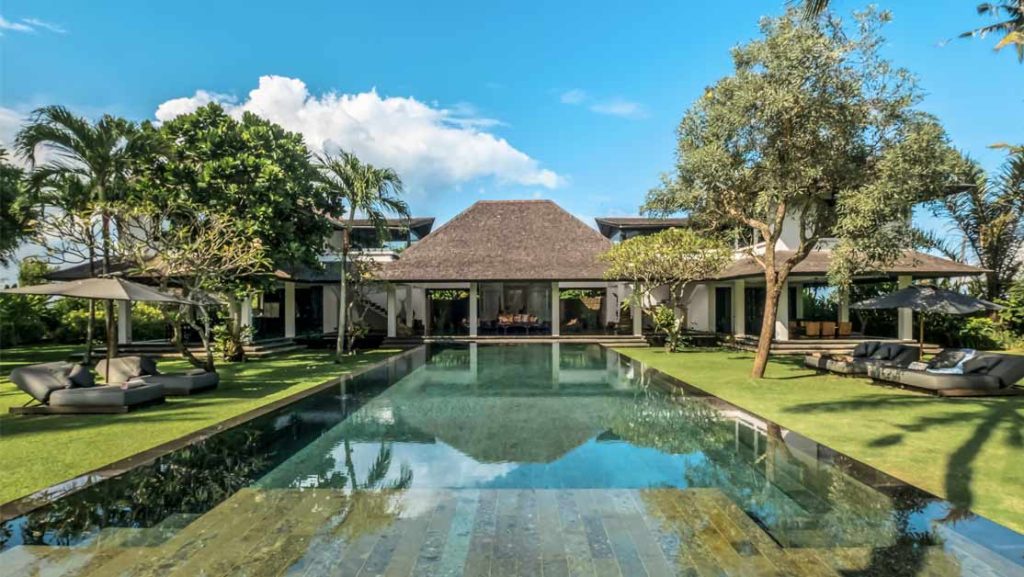 At Villa Florimar, your every desire is attended to with the utmost care and attention. Immerse yourself in an exquisite blend of luxury and cultural immersion, where opulence and authenticity seamlessly intertwine. Prepare to embark on a journey of unrivalled indulgence, where the finer things in life await to enchant and captivate your senses.
Staying in a beachfront villa provides a truly immersive experience. From the moment you step inside any of them, you're enveloped in an atmosphere of tranquillity and serenity. Their proximity to the beach allows you to enjoy leisurely walks, take a refreshing swim in the ocean, or simply bask in the sun while sipping on a tropical cocktail. The unobstructed views of the sea create a sense of connection with nature, transporting you to a world of relaxation and beauty.
So, if you are ready to plan your next vacation, explore The Luxe Nomad's extensive collection of luxurious beachfront villas in Bali. Besides gorgeous living spaces, these luxury stays also offer additional services like private chefs, spa facilities, housekeeping services, etc., that further enhance your stay.