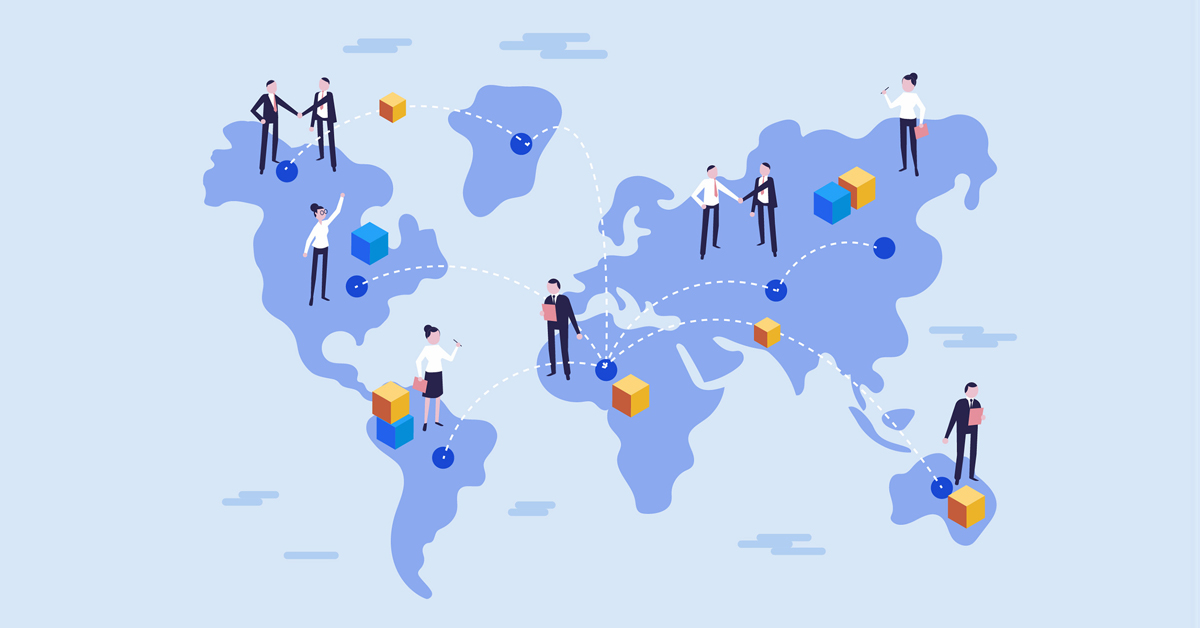 There are various reasons and use cases of expanding your business internationally. If your business is well-established and profitable in your home country and you wish to grow it further by setting up an office in some other country; and even if your business is not much profitable in your country and you are seeking international expansion to get profitable; and the list is never-ending.

This is a good direction for you to grow your business globally, and there are innumerable benefits of doing the same by tapping into more markets and filling the demand.
Benefits of business expansion internationally
Here we are going to look at some of the top benefits of expanding your business internationally.
1. Customer base & Revenues
Expanding your business internationally helps your business grow substantially by putting your product or service in front of a whole new audience – directly adding up to your customer base and revenue. This is also beneficial if your competitors are not yet operating in your chosen country, giving you a unique opportunity to grow your business. Moreover, it adds to your brandbuilding initiatives since people and potential customers start recognising your brand as an international brand.
2. Access to resources
If you have conquered your current market, taking your business to another country can help give you access to emerging markets. Before doing this, it's important for you to carry out plenty of research to ensure there is room for your product or service. An affirmative example is the UAE since it is the business hub in the Middle East that holds reputation and houses avenues to expand your business footprint across the whole MENA (Middle East & North Africa) region.
Also, with a new location and user base, you have the advantage of executing new ideas which you probably can't apply in your existing market. But at the same time, you need to meet the involved legalities while setting up your business abroad, such as opening up bank accounts, business license, visas and means make payments. As a media company, we have come across many Indian seed and early-stage startups struggling to find the right avenues to pay suppliers in India.
3. Competitive advantage
You may find yourself in a market currently that is saturated with businesses alike, and a good way to escape from this is to take your business completely to a different market where your competitors are not currently operating. This allows you to stay one step ahead of your competitors – whilst warranting full access to the new market and thus scalability.
4. Access to better talent
One of the downfalls to only operating in one market is that your business is limited to the people you can hire, especially if your company is centred to a particular niche. When your business expands to international markets, this opens up many doors for you to find new talent which can include hiring people who have a diverse set of skills, knowledge of the market, and language skills which can help augment your brand's message better.
5. Foreign investment opportunities
Last but definitely not the least, taking your business overseas opens up a spectrum of foreign investment opportunities. Backing this with an example, who doesn't know that the Indian e-commerce giant Flipkart is registered in Singapore whilst still having its focus and revenues from the Indian market. And there are many other examples including the foodtech giant Zomato that expanded to the UAE and then got acquired by Delivery Hero. Wondering how these businesses grow while still meeting their operational costs? it is definitely the investment from foreign investors, venture capitalists and other institutions.
Over to you
We at LAFFAZ seek to educate entrepreneurs irrespective of their stage or ideas, which is why we come up with these listicle articles. If you are a startup or entrepreneur looking forward to expanding your business to the UAE, we have good news for you! We have launched INDO-UAE Corridor, a first of its kind integrator to formulate a dialogue between Indian startups and UAE's ecosystem enablers such as Freezones, Venture Capitalists, Angel Investors, Accelerators & Incubators, and more – through a series of virtual events.
---
ⓘ LAFFAZ is not responsible for the content of external sites. Users are required to read and abide by our Terms & Conditions.