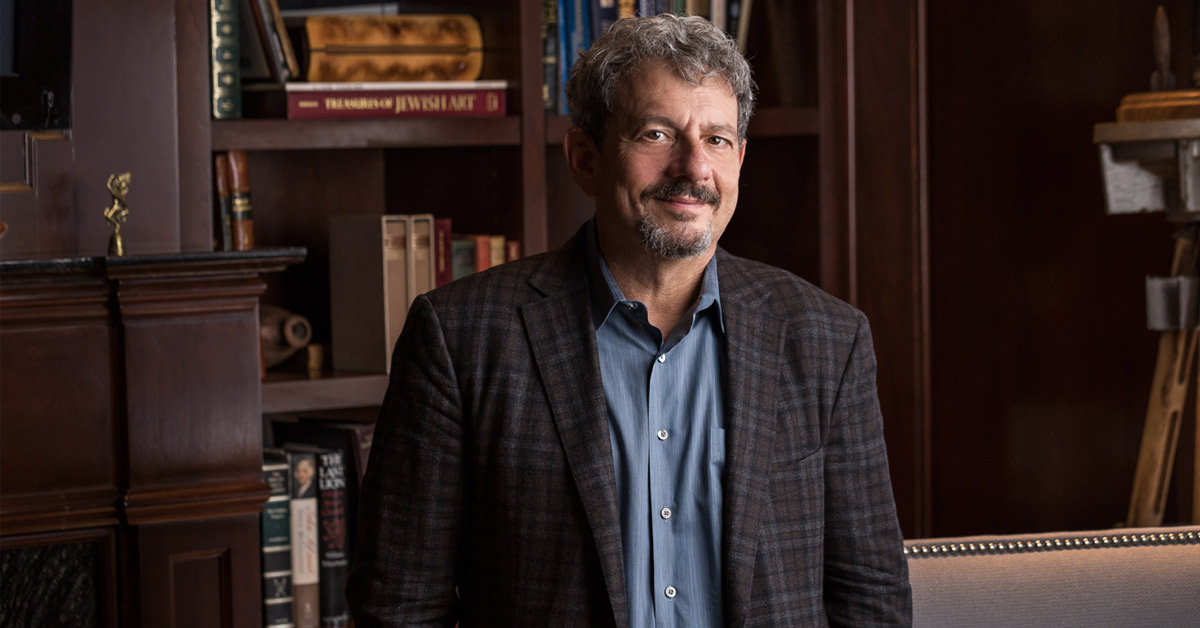 Naoris Protocol, the world's first decentralized cybersecurity firm, has recently announced the appointment of David Holtzman as Chief of Strategy, in the run-up to launching products in Web 2 and Web 2 in 2023. Holtzman is the former IBM Chief Scientist and designer of the global DNS System used by ICANN, and a renowned dotcom innovator and strategist in Web 2 and Web 3.

Holtzman will be responsible for developing and executing Naoris Protocol's strategic roadmap, advising on the expansion of its product suite, and providing guidance to ensure impactful and relevant growth in the context of cybersecurity across Web 2 and Web 3. With over three decades of experience in technology innovation and strategy, he brings a wealth of knowledge to the team.
"We are excited to further utilise David's incredible depth of knowledge and experience in the cybersecurity space. He has been a key advisor to Naoris Protocol and now with the launch getting closer, he'll add significant strategic value as a member of the C-suite", says David Carvalho, CEO and Co-founder. He says "In a world where the volume of cyberattacks is increasing exponentially, we need to have eyes on the future of cybersecurity. We can no longer use the "rear-view mirror" approach to anticipate what's to come. Web 3 has materially changed the requirements of cybersecurity, and the need for decentralised solutions will continue to grow and evolve as Web 3 matures"
Holtzman is a seasoned entrepreneur and investor who has been at the forefront of the internet industry since its inception. His experience working with Web 2 and Web 3 technologies as well as numerous start-up ventures, ideally positions him to effectively support Naoris Protocol in revolutionizing the way cybersecurity tools are built and implemented.
As an early Internet pioneer, Holtzman designed and built numerous information management systems, and is the author of several major patents. In the late 1990s he oversaw the global Domain Name System (DNS) during Y2K, and as CTO of Network Solutions, managed the Internet's master root server, overseeing the growth of the commercial Internet from 500,000 to the first 20 million registered domain names. Prior to that he was a Chief Scientist at IBM and ran a major research group at Booz-Allen & Hamilton. For the last six years, he has been consulting with blockchain companies including Ocean Protocol, advising them on software architecture and protocols for blockchain-based information systems built on crypto tokens.
Holtzman is also a former military codebreaker, author, and futurist who addresses global societal impacts brought about by ubiquitous access to information. He is the author of "Privacy Lost: How Technology is Endangering Your Privacy," in which he anticipated the advent of today's world of invasive technology.
Holtzman says,
"Working with Naoris Protocol has been an incredible journey, and I am thrilled at the prospect of being able to expand my role as their Chief Strategy Officer. My experience, combined with their leading-edge tech and innovation will see decentralized cybersecurity become the norm in the not too distant future. I look forward to working together to build a better and more secure future for all"
---
ⓘ LAFFAZ is not responsible for the content of external sites. Users are required to read and abide by our Terms & Conditions.