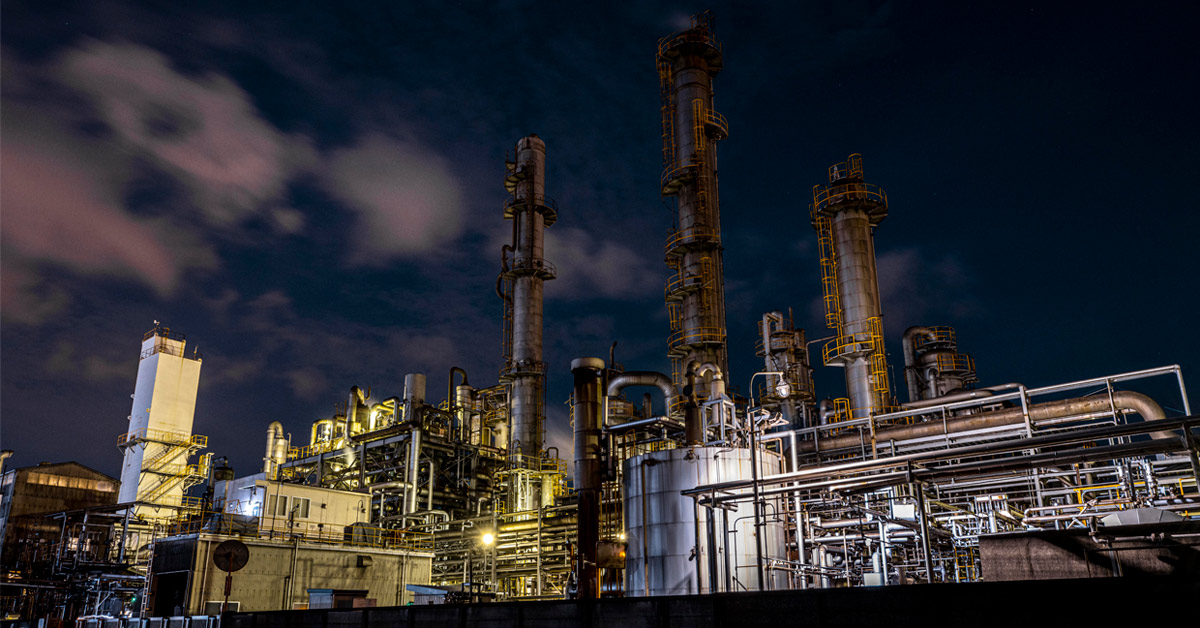 The oil and gas industry has seen a flurry of innovations in the last few years. These include big data analytics, robotics, connectivity, and carbon capture. Each of these technologies has the potential to improve the industry in many different ways.

Connectivity in Oil and Gas Industry
The value of this technology will help companies to transform their operations. But to fully realize the benefits, the industry will need to change its mindsets to adopt data-driven decision-making.
Companies can achieve the best of both worlds by connecting their assets through wireless, satellite, and land-based networks. These types of solutions can help strike the balance between productivity and the environment.
In fact, the industry could gain up to 3 percent in production with a combination of wireless and satellite technologies.
Although the oil and gas industry has been using digital technologies for years, it has not yet realized the full benefits. One of the most significant benefits is the increased safety of remote operations.
Connecting your equipment remotely can save you both time and money. Remote monitoring can alert you to potential issues in real-time, and prevent accidents.
For instance, you can use condition-based monitoring to detect changes and send them to a remote location for inspection.
Connectivity can also be used to streamline and improve environmental safety. A wireless LTE network offers a secure, scalable, and reliable connection. This is especially useful for offshore vessels, which are difficult to reach by terrestrial technologies.
Wireless technologies can connect your equipment to the Internet, allowing you to gather data and make intelligent real-time decisions.
In order to leverage this technology, companies are investing in an infrastructure that is robust enough to support the volume of data they need to process.
Carbon Capture
As the global climate crisis continues to grow, companies are turning to carbon capture technology to reduce carbon emissions.
While this approach is still in its infancy, many are making big commitments to remove CO2 from the atmosphere. This is a major step toward limiting global warming to 2 degrees Celsius.
Direct Air Capture
Unlike other carbon removal technologies, direct air capture doesn't require a large amount of land to build. It also offers more flexibility in siting. Most facilities are connected to industrial operations, so they can use the captured carbon for enhanced oil recovery.
The Challenges
The industry's biggest challenges remain infrastructure, regulatory oversight, and incentives. Despite those obstacles, companies are investing in this technology. Many are committing hundreds of millions of dollars to carbon removal efforts.
IoT in Oil and Gas Industry
Oil and gas companies are turning to the Internet of Things (IoT) to optimize their processes.
These solutions improve workflow efficiency, eliminate equipment failures, and reduce costs. They also enable a safer environment by preventing spills and hazardous gasses.
IoT technology can help the oil and gas industry prevent accidents and minimize corporate liability. With the ability to remotely monitor equipment, assets, and personnel, companies can anticipate issues and avoid costly shutdowns.
Asset management is the most important use of IoT in the oil and gas industry. Using real data, companies can develop repair plans and understand emergency systems in case of a pipe burst or fire.
IoT sensors allow personnel to monitor key pipeline equipment in real-time. They can be used to detect pre-failure conditions and provide greater insight into complex drilling operations.
Also, IoT devices can drastically transform logistics and supply chains. Streamlining maintenance schedules and optimizing water and chemical usage can reduce costs.
Monitoring a wide range of processes allows oil and gas companies to increase production and keep up with demand. A network of connected sensors can provide real-time data on pipe pressure, flow rates, and other metrics.
This helps reduce the cost of using expensive equipment. It can also reduce non-productive time by predicting equipment breakdowns before they occur.
The use of smart sensors, which can be integrated into employee clothing as a smart wearable, allows oil and gas companies to track workers in dangerous areas.
If a worker is trapped, a remote system can alert him. An IoT device can be incorporated into a drill floor to help remove humans.
Asset inspection helps ensure secure and efficient operations. With digital twins, asset managers can accurately analyze performance and develop repair plans.
Robotics in Oil and Gas Industry
The use of robotic technology in the oil and gas industry will be most beneficial when it is customized to meet the needs of the industry.
An inspection robot could be used to monitor the safety of a seaside rig or to check the condition of a pipeline.
Having an unmanned oil platform or seaside rig would help prevent downtime, which is an expensive and unproductive part of the industry. Another use for an intelligent autonomous robot is to provide support in an emergency.
An example of robotics in the oil and gas industry is the Boston Dynamics Spot, a quadruped robot that collects sensory data and transmits it to a user's network. The Spot has been deployed in the Gulf of Mexico and the Norwegian Sea.
Another example is the Taurob Inspector, created by Equinor to inspect offshore facilities. This robot can detect leaks, record sound, take UHD images, and gather data. It has been tested at a Shetland gas plant.
As technology advances, more oil rigs will use oil rig robots to make their operations more efficient. These machines can perform tasks that humans are incapable of, such as oiling a rig. They can also replace aerial drones.
Robotics in the oil and gas industry has shown tremendous progress over the past few years. Many companies have used technology to increase productivity. Some have also used it to improve safety.
The future of the industry is bright. With the use of robots, the industry can eliminate inefficiencies and make more profit.
But, for that to happen, the industry must improve its data and reporting systems. Moreover, it must integrate man, machine, and organization in a way that will lead to a successful application of robotics in the oil and gas industry.
Big Data Analytics
Big data analytics in the oil and gas industry includes drilling and production. It also helps to reduce operational costs and environmental impact.
Big data can also be a catalyst for change in consumer and corporate behaviors. By understanding which types of data are relevant, companies can maximize their ROI.
One example is the use of analytics to predict equipment failures and maintenance costs. When done right, the data can provide early warnings of problems. Using analytics, oil and gas companies can improve asset management and reclaim non-fault funds.
Using big data to make more informed decisions can help to cut down on costs. For instance, when it comes to monitoring the performance of refining equipment, data analytics can provide predictive information to avoid costly downtime.
Another way to measure the value of a big data initiative is to compare sensor data with aggregated data.
In the oil and gas industry, a big data program is not worth anything unless it is implemented properly. To achieve this, the oil and gas industry needs to understand the applications and tools of big data, as well as how to implement them.
Despite the numerous opportunities offered by big data, it is not uncommon for oil and gas companies to be slow to embrace it. Many oil companies believe that the technology is too expensive, or doesn't apply to their specific industry.
The oil and gas industry is a global industry, and therefore, needs to be prepared for a wide range of challenges. These challenges include logistics, environmental regulations, and performance improvement.
Using big data is a must for oil and gas companies. Big data analytics can help to increase productivity, reduce environmental impact, and help to streamline essential operations.
Final Word
New technology is playing a critical role in helping to revolutionize the oil and gas industry. With the help of advanced data analytics, AI-enabled platforms, cloud computing, remote sensors, satellites, and drones to collect valuable data, companies can make more informed decisions faster and with greater accuracy.
This allows them to better manage their operations, reduce costs, and improve safety. Additionally, the use of new technologies also allows for improved exploration capabilities, provides more cost-effective access to hard-to-reach resources, and increases the production efficiency.
All of these advancements are helping to make the Oil and Gas industry a safer, cleaner, and more profitable sector.
---
ⓘ LAFFAZ is not responsible for the content of external sites. Users are required to read and abide by our Terms & Conditions.