The following startup story is of a young Indian woman Ishita Sood and a Dubai-based entrepreneur Hassan Albalawi who co-founded the IoT startup WakeCap in 2017 in Dubai.

About WakeCap
WakeCap offers an innovative IoT-based enterprise solution that connects workers to site and project managers for safer and more efficient project delivery. The company's IoT device comes integrated with construction helmets that make it possible for management to access workers' attendance, location, and accidents in real-time.
Here you can peek into the practicality behind WakeCap's device in a one-minute video…
About the Founders
Let's know about them. Starting with Ishita
[mks_col] [mks_one_third]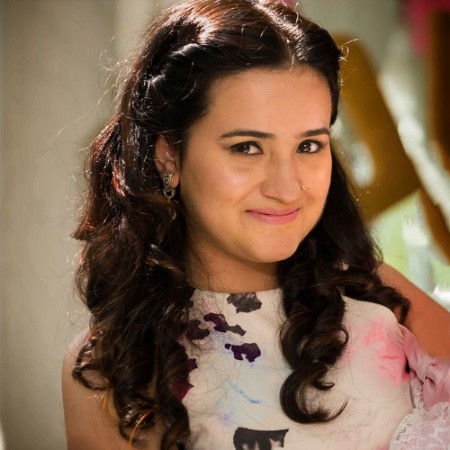 [/mks_one_third][mks_two_thirds]
In early 2017, Ishita moved from Delhi to Dubai to explore career opportunities. One fine day, her exploration of jobs on MAGNiTT took her to apply for WakeCap offering an opportunity as a co-founder. Without giving a second thought, Ishita applied for the same.
And immediately, she found her way in as a co-founder and started working without putting in any paper. It was mid-2017, the company wasn't even officially formed. That shows how zealous she was for this opportunity.
[/mks_two_thirds][/mks_col]
Sood in an interview with Dubah Startup Hub said…
"It was just instinct," Sood said in an interview, as she recalled her first meeting with Hassan Albalawi, founder and CEO of WakeCap. It was just an opportunity that sounded very good. I had no idea about construction at the time. I had no idea how this would work, how I would be able to contribute, and whether I'll be able to get paid or not.

"I know that I'm not a good fit for corporate, so I wasn't really applying to those [jobs] very aggressively, [which is why] I was focusing more on startups," she said.
As stated by Ishita, China-based accelerator HAX helped them with company formation and bringing in more co-founders because it was tough for a sole person to carry loads of operations.
[mks_col][mks_one_third]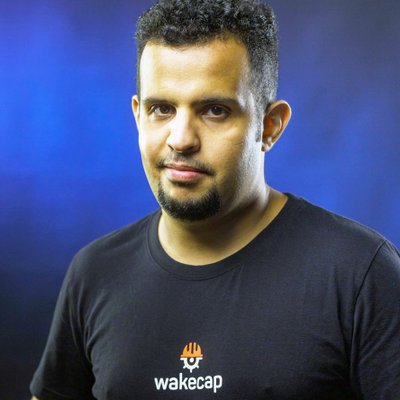 [/mks_one_third][mks_two_thirds]
Hassan Alabawi is a Dubai-based entrepreneur who came up with the idea of WakeCap to improve the safety and productivity in the construction sector. He took initial funding of $25K from friends and family in April 2017 to start WakeCap.
Alabawi holds a Ph.D. degree in the Electrical and Computer Engineering Department at DukeUniversity. He also holds a B.S. and M.S. degrees in Electrical Engineering from Widener University.
[/mks_two_thirds][/mks_col]
Ishita told the Dubai Startup Hub that she and Hassan often come across conflicts and disagreements. But he listens to her and also the team members very openly. She also added…
The good thing about Hassan is that he's very open with each and every employee and if I don't agree with something, he listens. He doesn't impose his thoughts on me and vice-versa, so our dynamics overall are very good.
Albalawi added that the conflicts and debates are normal for him, be it within the co-founders or with the team members because everyone is in unchartered territory.
"How can we do things the right way when none of us actually know what the right way is?"

"Sometimes, maybe we try to prove something to the other, but this is when I really had to be clear with Ishita that it's not about us, it's about what's right, so we have to admit that we don't know and seek the right answer. That actually put clarity in a lot of things. It's about getting the job done."
Moreover…
WakeCap won the Dubai Startup Hub's Smartpreneur Competition, 2018. Here is the video by Entrepreneur highlighting the gist.
Fundings scored by WakeCap
Nov 2018: $1.6 million in a seed round from startAD, Inspire Ventures, Graphene Ventures, Abunayyan Holding, SOSV.
May 2018: $400K from HAX Accelerator  and Consolidated Construction Company (CCC)
Sep 2017: $175K from SOSV
Apr 2017: $25K from Friends and Family