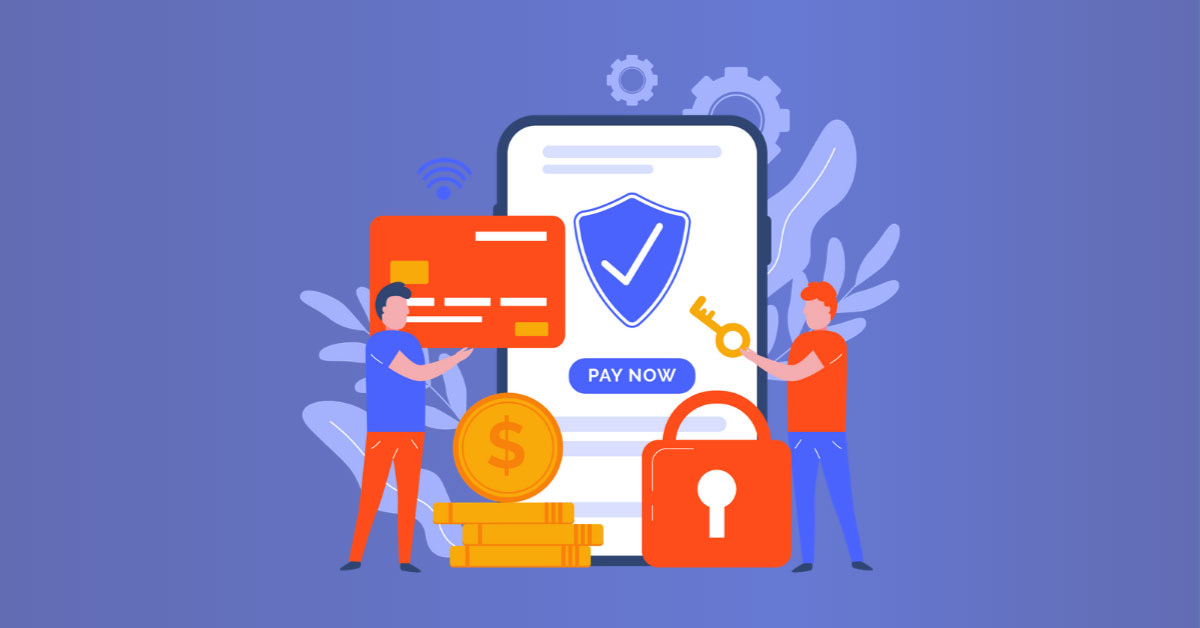 Giving your customers more payment options can often lead to greater sales. That said, there can be certain conditions to accepting new forms of payment that you need to be wary of. Keeping the COVID-19 crisis in mind and the suppression of cross-border trade during 2020, most businesses and entrepreneurs are being very cautious with their journey forward this year.

In this article, we'll discuss various forms of payment methods which you can consider accepting in 2021 to boost sales, establish competitive advantage – adding a greater value to your business.
Payment options to expand your business in 2021
Below are just a few ways in which you can expand your payment options – and decide whether or not these are the right option for your business.
1. Credit Cards
At first, it sounds very common because every business that runs digitally today has a payment gateway installed on its online portal. But when it comes to expensive purchases most businesses still prefer wire or direct bank transfers by processing remittance forms through banks. But it can also be worth allowing customers to pay by credit card. This could allow customers that don't have enough money in their bank to still make a purchase on credit. In order to accept credit cards, you'll need to set up a merchant account and possibly look into credit card readers if customers are likely to make transactions in person. You'll be charged a small fee on every purchase. Accepting credit cards isn't always wise if you largely deal with small purchases (although some businesses set minimum payments for credit card).
2. Installment plans
If a customer can't pay in cash and doesn't have a credit card, an installment plan or a finance scheme could be another option. This allows customers to part-pay for the purchase up-front and then pay the rest at a later date. With big ticket items like furniture and cars, it could be useful to offer the opportunity to pay in installments or via finance. However, you'll need to trust that these customers are able to pay each installment on time. A credit check could be one way of establishing trust.
The installment payment or EMI options are also now clubbed with a new fancy concept 'Buy Now, Pay Later' provided by various fintech startups like Tabby (UAE).
3. Vouchers, Gift Cards or Loyalty Points?
Some businesses, particularly retail stores offer alternative payment options such as vouchers, gift cards and loyalty points. The best examples are the e-commerce giants like Amazon, Flipkart and more. These can help to drive sales by giving customers the opportunity to save money through discounts, gifted money and rewards.
You may need to seek help when setting up these alternative forms of payments as they can be complex to put in place and could cause frustration if not set up properly.
4. Foreign Currencies
If you run an online business that has a global consumer base, it could be worth accepting a range of currencies. Payment platforms like Paypal, Razorpay and Shopify can make this piece of cake for you. The one thing that you need to be wary of is that currency rates are always changing – if you're billing a foreign customer on a monthly basis and their currency drops in value, you could end up receiving lesser money. Besides this, you also need to keep check of the transactional charges that various payment gateways cuts while processing foreign currencies.
5. Cryptocurrencies
Cryptocurrencies have become very popular in the past couple of years at least. Many businesses have started accepting them much like foreign currencies through the likes of Coinbase commerce and soon PayPal. The danger of accepting cryptocurrency is the fact that it is incredibly volatile – it can fluctuate massively in value. If you don't convert this cryptocurrency straight away, be prepared for it to change value in the future, as it may go up, leading you to make a profit; but it could also go down making a sharp down in value).
Over to you…
Offering multiple payment options to your customers warrants scalability in terms of sales and higher chances of conversions. Moreover, it builds reliability in the eyes of potential customers when they have various payment options to choose from. Payment gateways and managed third-party payments solutions have made it really easy for the new age businesses to accept payments via multiple means. It's no wonder why fintech has become the hottest sector in the whole global startup ecosystem. But at the same time, it is important to know both the pros and cons of various payment methods that you are thinking of offering to your customers.
---
ⓘ LAFFAZ is not responsible for the content of external sites. Users are required to read and abide by our Terms & Conditions.