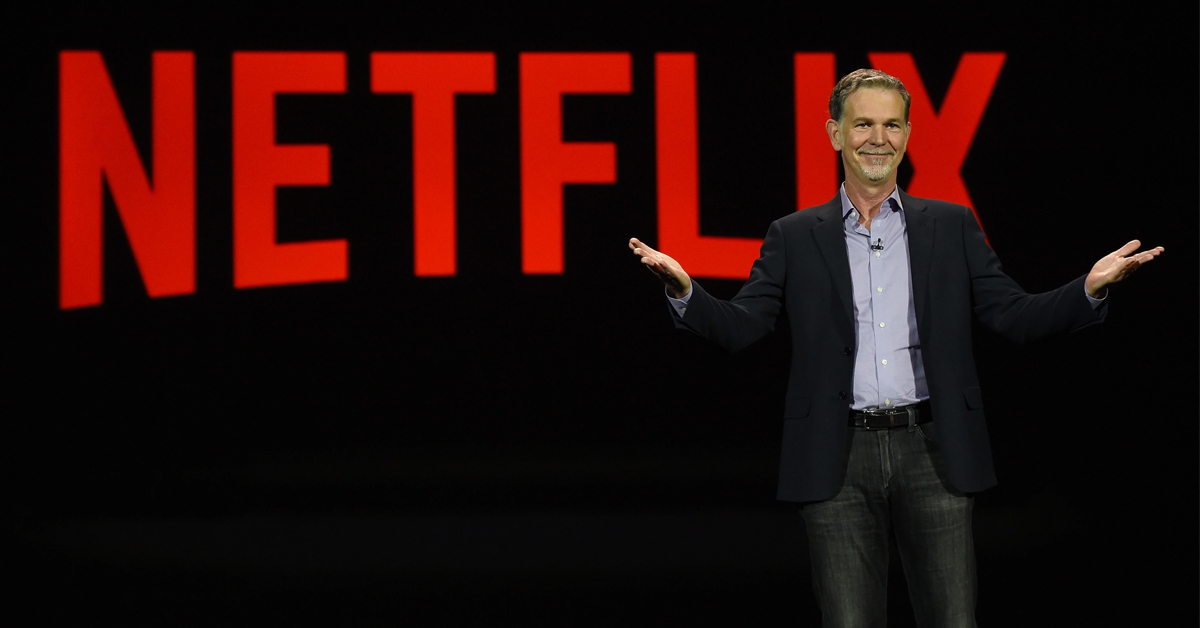 Reed Hastings, the early pioneer of the OTT industry has reportedly stepped down from his position as the CEO of Netflix.

Hastings co-founded Netflix 25 years ago with Marc Randolph.
Apparantly, Hastings' announcement comes as the OTT giant starts to witness a spike in subscriber numbers. On Thursday, Netflix disclosed that it garnered 7.7 million in Q4 2022.
"2022 was a tough year, with a bumpy start but a brighter finish," said the company in a press statement.
Hastings will stay on with Netflix as the executive chairman.
Ted Sarandos and Greg Peters will lead as the co-CEOs. Both are currently enjoying senior executive positions.
"Reed Hastings stepping down from his current role raises a lot of questions about Netflix's future strategy," said Jamie Lumley, an analyst at research firm Third Bridge.




"Incoming Co-CEO Greg Peters will have a number of major decisions on his plate from managing high levels of expenses, password sharing, and cracking the code to find the next Stranger Things." Lumley added
Alicia Reese of Wedbush Securities said there were two reasons Netflix had managed to keep subscribers from canceling. She said,
"First, viewership trends indicate better retention on popular shows; second, Netflix offering an ad-supported tier to anyone looking to cancel or pause their membership,"
Reese also shared that Netflix remained ahead of its competitors as its revenue rose to $7.9 billion in Q4 2022.
In November, Netflix also introduced a cheaper ad-supported option in 12 countries, including most of Europe, the UK, and the US.
Netflix did not report how many subscribers signed up for the new ad-supported tier until now. Peters said they would not have entered the space if they did not think it could be "very successful".
"And they've only started to crack down on password sharing in Latin America," said Simon Gallagher, former director of content acquisition at Netflix.
He added that the next six months will decide how sturdy Netflix is, as it rolls out new pricing schemes across the UK and the US, and focuses on stopping password sharing in those regions.
"Reed Hastings has been there for 20 years and I think he wanted to go out on top – this has been a successful quarter for them. But he will remain very engaged as executive chairman," Gallagher added.
Netflix started out in 1997 as a mail-order film service. Customers ordered via the website and DVDs were posted to them at home.
---
ⓘ LAFFAZ is not responsible for the content of external sites. Users are required to read and abide by our Terms & Conditions.