Oris already has a reputation for creating great mechanical watches that are deemed luxury items. The retail price of each watch may not rival those of bigger brands but they are quite pricey regardless. If you are preparing to buy an Oris luxury watch, you probably should buy Limited Edition Oris watches since they would probably be great investments.
Reasons to Buy Limited Edition Oris Watches
The truth about Oris watches is that they have remained in demand in the market for more than a century. So, acquiring a Limited Edition Oris watch is a good idea, especially if you plan to sell it eventually as one of the Vintage Oris Watches. As long as you take great care of your timepiece, it will probably last a long time.
One reason your Limited Edition watch could eventually be considered vintage is there are only a finite number of watches in that batch. As time passes, more people will become aware that the watch you bought from a Limited Edition collection has few counterparts among private collectors. So the demand for it will go up and you can set an asking price as you see fit.
Another reason that the Limited Edition collections make for good investments is that each Limited Edition has a specific theme. So, these watches are not just made for the heck of it. They are actually masterpieces in their own right so watch collectors may want to acquire your Oris so that their collection will be complete.
Limited Edition Oris Watch Collections
Here are examples of the Limited Edition batches that you can choose to acquire nowadays:
Aquis Dat Watt Limited Edition
This collection is made up of stainless steel watches – 2009 of them that is. If you acquire one of these, the watchmaker will issue a certificate for your watch. That will help immensely if you are collecting Oris watches because your future customers will know that your watch is a genuine Oris Limited Edition creation.
---
Aquis Whale Shark Limited Edition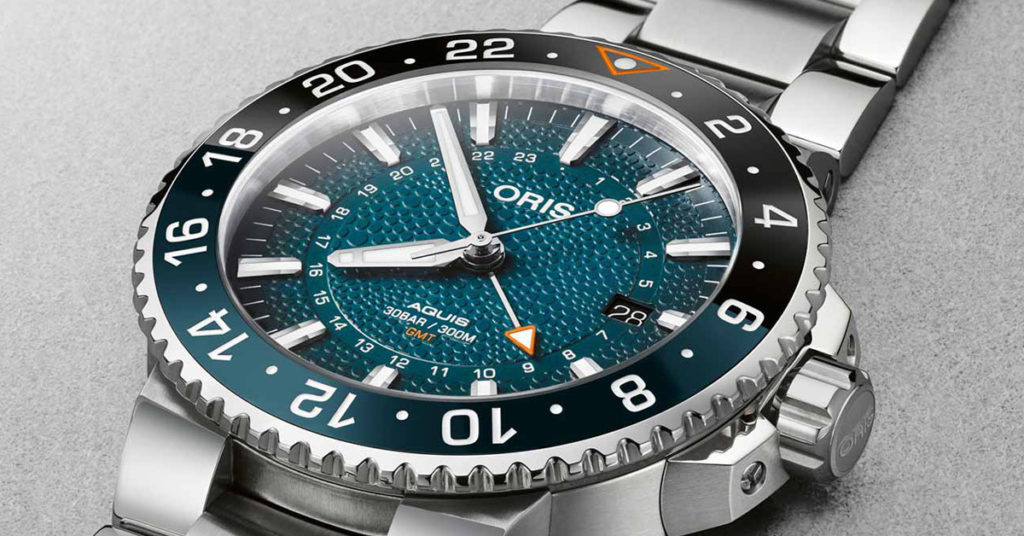 You may be gratified to learn that this series will only be limited to 2016 watches. Yes, you will get your own certificate from the company if you acquire one or many of this collection. These watches are made of stainless steel also.
---
Aquis Hangang Limited Edition
The theme for this collection is the current project of the Seoul Korean Federation of Environmental Movements which is to clean up a big river named Hangang. For this initiative, Oris created just 2000 pieces of stainless steel watches.
---
Aquis Carysfort Reef Limited Edition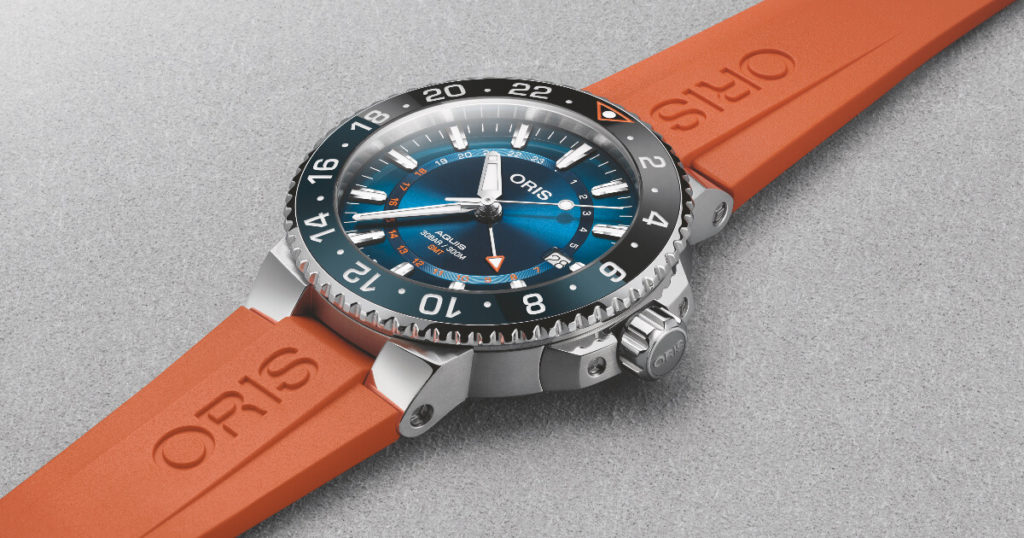 This collection is part of the company's effort to support the Coral Restoration Foundation. Each stainless steel watch can show the owner three independent time zones simultaneously. There are only 2000 watches produced for this collection.
---
Divers Carl Brashear Calibre 401 Limited Edition
This is a collection of 2000 diver's watches made out of bronze. Buy from this batch and you will receive a certificate as well attesting to the genuineness of your purchase. What makes this collection unique is that the watches are designed to resist magnetic fields that can make the watch malfunction and eventually stop ticking.
---
Big Crown Pointer Date 80th Anniversary Edition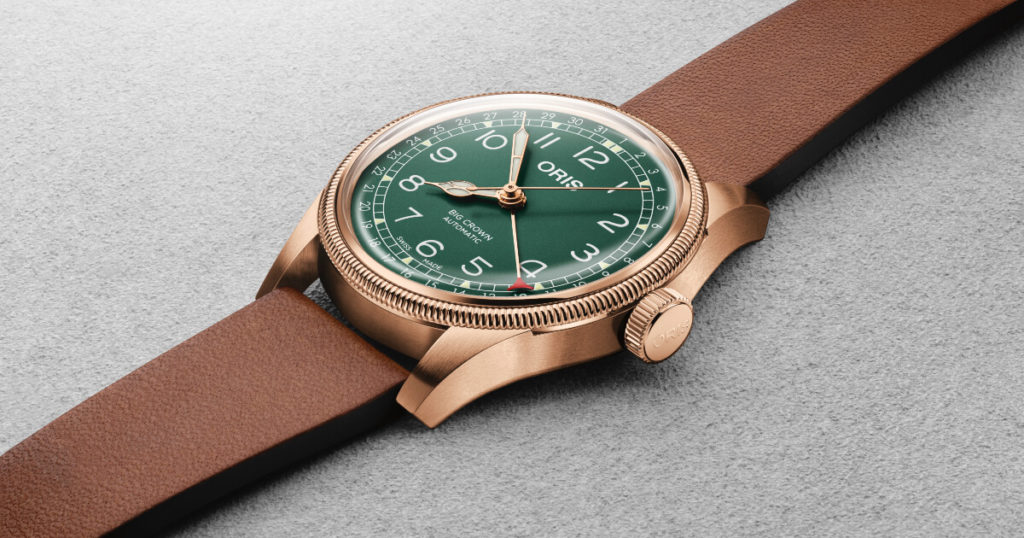 This series of watches were designed and released specifically to mark the Oris Big Crown Pointer Date's 80th anniversary. Each watch is made out of bronze with a striking green dial. The reason this collection is so noteworthy is that there is an additional hand to mark the date of the month.
---
ProPilot Okavango Air Rescue Limited Edition
The 2011 watches included in this collection were designed to mimic the appearance of green grass found within the Okavango Delta. Even the fabric strap is a subdued green hue. Yes, this collection comes with your own certificate testifying to its genuineness.
---
Big Crown ProPilot X Caliber 115
The model for this collection is remarkable because it shows the inner workings of the case itself. If you're fascinated by mechanical watches, this particular item will allow you to spend some time looking at the clock marking time. The bracelet is made out of titanium.
---
Artelier James Morrison Academy of Music Limited Edition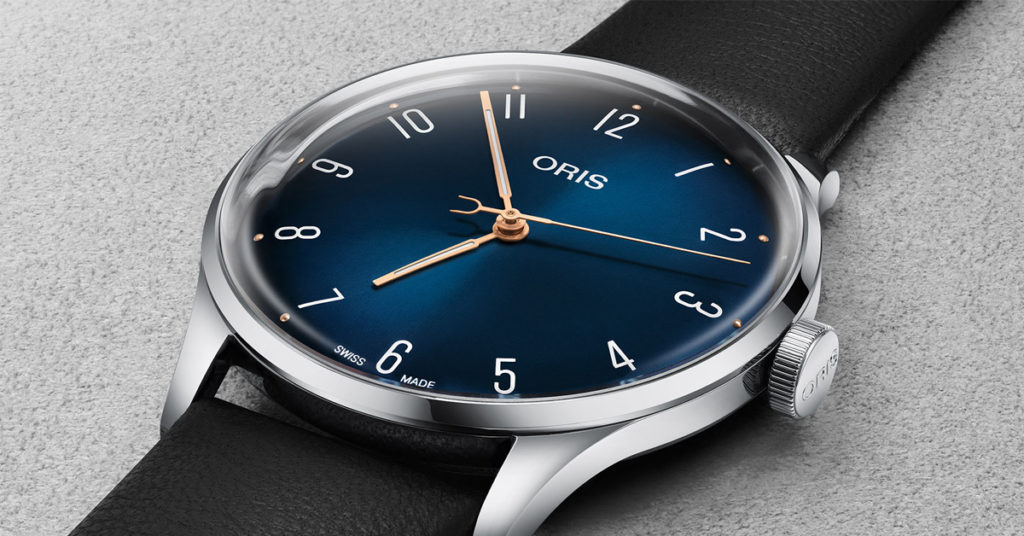 This Limited Edition series is named after James Morrison, a jazz musician from Australia. Each watch in this collection is made of stainless steel. Oris issues a certificate for every one of the 1234 pieces from this collection.
---
How to Take Care of Your Limited Edition Watch
1. Buy from Verified Oris Resellers
If you intend to start collecting Limited Edition watches from Oris, it is very important that you buy from valid retailers only. To get a list of Oris retailers and dealers in your country, go to the official Oris website and search for the Store Locator. The same website can also show you a list of authorized Service Centres.
2. Make Sure the Retailer Offers a Warranty
Oris itself is offering a two-year minimum warranty to customers for each of its luxury watches. It is up to the retailer to fill out the corresponding warranty card on the date of purchase. That way when you have to claim the warranty there are no legal impediments. Never attempt to have an unauthorized retailer or service centre fiddle with your Oris watch since that would invalidate the warranty.
3. Read the Manual
Your Oris watch is an engineering marvel in itself so it needs to be cared for so that it keeps functioning the right way. To care for it, you need to know which parts do what. This prevents your misusing the watch and will eliminate the need for costly repairs. If there is something you don't understand, contact the authorized retailer that sold you the watch right away.
4. Keep Your Receipt
This is another important document to have when you try to claim the warranty. The receipt is proof that you bought from a specific retailer so keep it somewhere safe.
Conclusion
Oris watches are luxury items that can be passed down from generation to generation. By taking care of your Oris watch, you are preserving a heritage that your children will be able to use and enjoy for years to come. So always buy genuine Oris watches from the respective collections mentioned here and start your personal luxury watch collection that way.
---