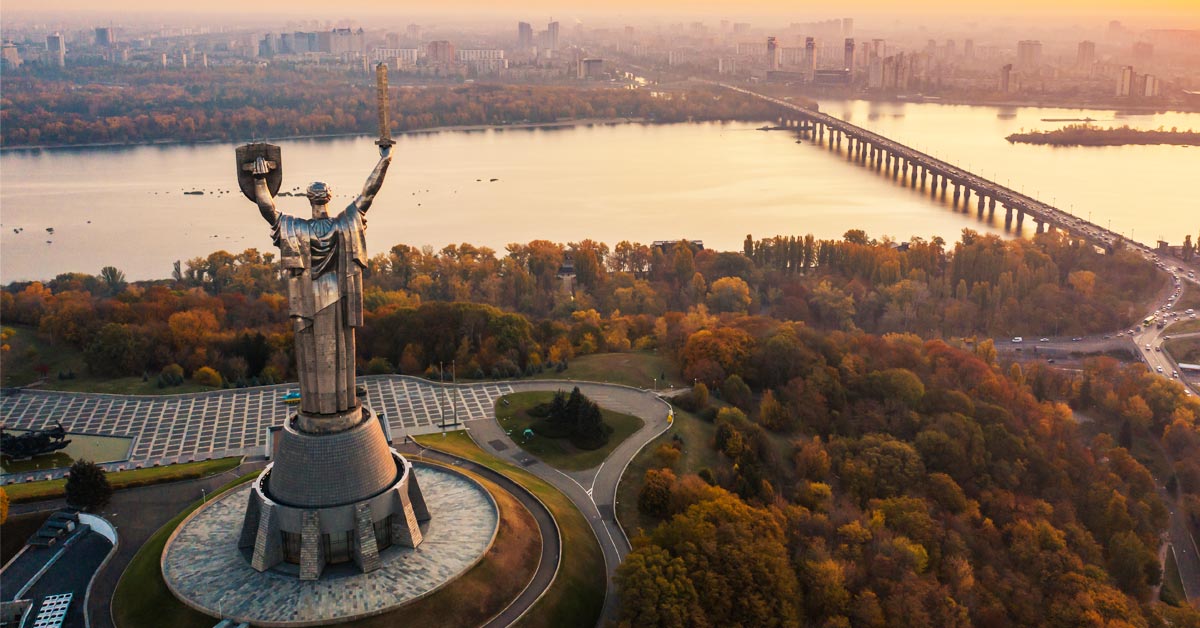 ⓘ Featured image credits: Freepik

---
The Eastern European outsourcing industry is considered one of the most successful and growing in the world. It has lots of benefits compared to the U.S. market, particularly in the hourly rates, reliability, and quality of software solutions.
The Ukrainian outsourcing market is full of trusted and recognized all over the world software development companies that help foreign businesses adopt innovative technologies for the purpose of boosting business automation, overall productivity, and eventually revenue.
In this post, we would like to get familiar with the Ukrainian outsourcing market a little bit deeper in order to prove the experience and reliability.
Reasons to outsource development to Ukraine
1. The extended tech talent pool
Ukraine is one of the largest IT clusters in Eastern Europe impressing the number of software development companies and services. It counts more than 5000 software development companies from small that are only at the beginning of their path and large enterprises that have offices all over the world with a team of 10000+ workers.
A career in a software development company is in high demand among Ukrainians in different directions – developers, project managers, business analysts, QA testers, and so on. People attend many online and offline courses, enter university specializations in computer engineering, or are related to software development services to have the opportunity to get the job of their dream in a certain software development centre. It also shows their willingness to improve their skills in order to deliver high-quality service to clients in the future.
The average salary of a senior software developer in Ukraine is a whopping $51K a year. A middle-level software developer makes $35K a year, and an entry-level software developer in Ukraine falls between $13K to $22K a year.
So the extended tech talent pool provides diverse ranges of services, proficiency in so many different programming languages, and innovative technologies so the selection of an outsourcing Ukrainian partner would be quite an easy task.
2. Hourly rates
There is a stereotype that software development companies with low rates must provide poor quality services, and this is a wrong thought. Compared to the U.S. market where the hourly rates can go higher than $800, the Ukrainian outsourcing market offers reasonable rates starting from $35. At the same time, Ukrainian software developers are known and recognized all over the world with the top-notch custom software solutions they deliver to foreign clients whose expectations are commonly high. Besides, the Ukrainian software market adopts the latest innovations and helps implement them in the solution built for their clients.
3. Technical expertise
The technical trends being implemented into software solutions are rapidly changing and appearing. The awareness of the software development company in innovations shows their feasibility and high professionalism in the area. Outsourcing developers in Ukraine can boast deep skills in artificial intelligence, machine learning, cloud computing, IoT, big data, IIoT, blockchain, AR\VR, and so on. Ukrainian software development companies keep up with the trends and foreign competitors as they are willing to remain reliable and trusted for their clients.
4. Level of English
Along with excellent development skills, most Ukrainian developers speak English on an intermediate and upper-intermediate level. As English is considered to be an international language, it eliminates any boundaries in communication with foreign clients. As we know communication is a key to successful cooperation and final results so being on the same page is pivotal.
5. Famous companies that outsourced to Ukraine
Ukrainian outsourcing companies are partnerships with numerous worldwide companies. Although they mostly cooperate with clients from other countries of any location, many famous companies entrust their software development or R&D centre to Ukraine. This tendency can be easily explained by reasonable rates of Ukrainian software developers and their serious and professional attitude to the development process including great project management, transparent documentation, precise estimation, and so on.
Moreover, many worldwide brands come from Ukraine and their apps have been developed by Ukrainian software developers that show a high level of trust in the Ukrainian outsourcing market. To mention a few of them, these companies are Grammarly, Gitlab, Jooble, and many others.
Risks of outsourcing to Ukraine
1. Military situation
Since 2014 Russian has been revealing aggression to Ukrainian people that causes many hesitation and concerns about dealing with Ukrainian business companies, and the software market is not an exception. These concerns were mostly related to the level of safety the companies provide for their employees, to the investment needed for building software for the client-side, etc. It took a long time to figure out where exactly fighting is located and what impact it has on Ukrainian businesses in general. Currently, the hostilities are far away from the biggest IT cluster in Ukraine, which are more located in Kyiv, Lviv, Odesa, and Dnipro cities. So today there are practically no threats or risks for the outsourcing software markets, so foreign clients can confidently invest their money in developing software by Ukrainian software development teams.
2. Politics influence
There is a concern that the Ukrainian government has some negative influence on the Ukrainian IT market because of the Russian invasion and different changes in the economic strategy of the country. However, it is not true as the Ukrainian government enables the development of the IT industry of Ukraine supporting them by law and tax plans. Software companies in Ukraine have a positive influence on the Ukrainian economy in general so there is no sense in interfering with this tendency.
---
ⓘ LAFFAZ is not responsible for the content of external sites. Users are required to read and abide by our Terms & Conditions.