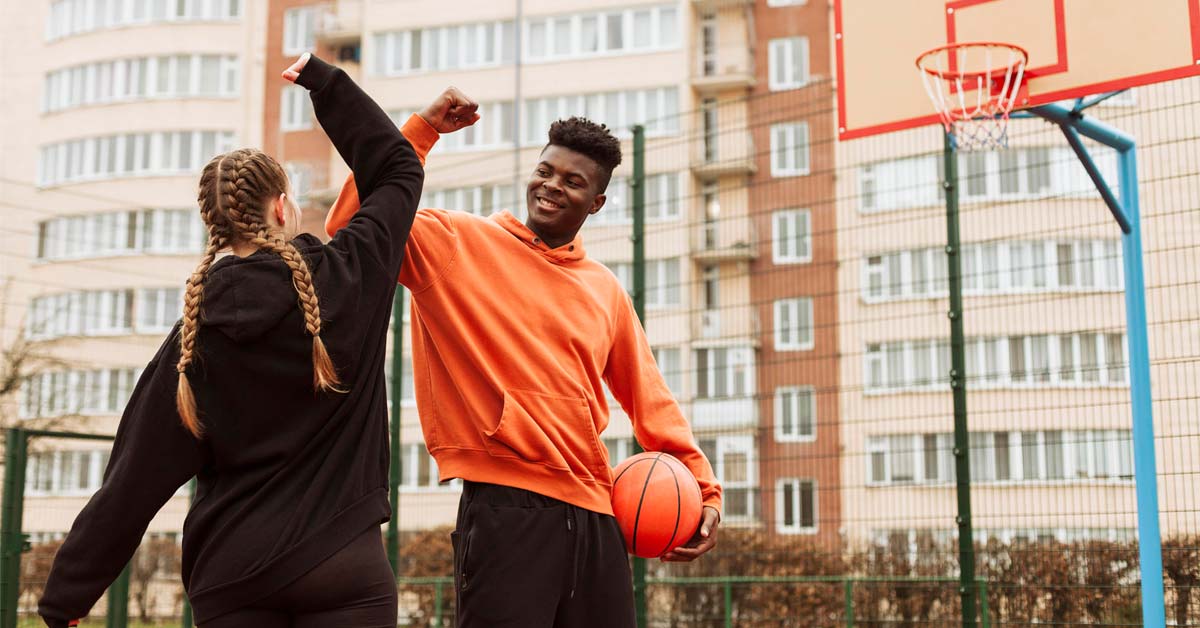 Embracing the iconic fashion of past eras, celebrated for legendary sports teams and athletes, becomes a source of pride for sports enthusiasts and fashion-forward individuals. Picture yourself donning sports sweatshirts with massive logos of the teams you passionately cheered on during the vibrant 70s or the rad 80s. Wearing sportswear inspired by your favorite sports stars takes you on a heartfelt journey down memory lane. Reliving those cherished moments through vintage sportswear is a stylish and sentimental way to honor the sports heroes who ignited your passion and left an indelible mark on your heart.

Embarking on the journey of sporting the past era requires a keen understanding of the vintage sportswear fashion trend. This captivating trend seamlessly marries the athleisure and sportswear styles of the 20th century with contemporary design patterns, giving rise to a dynamic and eclectic collection. From classic tees and sweatshirts to a diverse range of retro-styled outfits, the options are endless, catering to various tastes and preferences. Even retro-styled accessories have undergone exciting transformations, offering a plethora of trendy sneakers and stylish sunglasses to complete the retro-inspired look.
To fully grasp this iconic retro style, it's essential to learn how to embrace it in the best way possible.
How to Start Your Fashion Journey with Retro Sportswear?
1. Festive Retro Elegance
A vintage basketball tee is more than just a basic outfit; it boasts stunning features like a wide range of colors and magnificent artwork. Naturally, you'd want to preserve it from muddy fields and save it for festivals or special occasions. But how should you proceed to give it a perfect festive look? How about experimenting with track jackets, retro running shoes, or bucket hats? These options are a great starting point, and as you dive into the look, you'll discover what other fantastic additions you can make. So embrace the charm of vintage sportswear and decide your look for any event or occasion to look stunning.
2. Flaunt the Energy of the Big Logos
Whether a vintage sports shirt or a cozy hoodie, outfits featuring big team logos exude nostalgia. Wear these heart-stealing outfits to proudly showcase the story of legendary sports teams and their remarkable achievements. You may also have a sports idol you admire; luckily, you can find outfits adorned with their artwork too. Choose what resonates with you deeply, and let your style speak volumes, making a meaningful statement wherever you go. Unleash the power of vintage sportswear and make every step a tribute to the sports heroes you hold dear.
3. Minimalism is Necessary
Don't feel pressured to deck yourself out entirely in vintage pieces to embrace this retro style. Sometimes, a simple tee, hoodie, or shirt can work wonders without additional vintage accessories. Keep it effortless and witness the enchanting power of retro vintage sportswear as you confidently step out in your favorite attire. The key is to find the perfect outfit that suits your taste and fits you just right, making you a true style icon. Embrace the timeless charm of vintage sportswear and let your individuality shine through every piece you wear.
Some Essential Vintage Sportswear Must-Haves
1. Retro Soccer Shirts
Sporting the vibrant and iconic striped or 'V' collar-shaped vintage soccer tshirts is a nostalgic experience. Pairing these tees with jeans, shorts, or trendy sneakers offers comfort and channels the energy of sports stars who left an unforgettable mark in history. Embrace the bold colors and exude retro magic wherever you go, expressing your unique style with confidence and flair. Let the vintage sportswear take you on a journey back in time, celebrating the spirit of legendary athletes in a fashion-forward and unforgettable way.
2. Tracksuits
Enhancing your sportswear collection with a vintage tracksuit is essential, as it adds a touch of retro charm to your wardrobe. Initially introduced in the 1960s with synthetic nylon fabrics, the tracksuit has become an iconic piece of fashion history. Embracing nostalgia, monochromatic pants and jacket set in retro style is a must-have outfit that allows you to make a meaningful style statement. Remember to opt for a slim cut on the pants and the jacket for a sleek and stylish look when choosing the perfect tracksuit.
3. Sports Sweatshirts or Hoodies
Regarding comfortable sportswear, nothing beats the coziness and style of sports hoodies or sweatshirts. They provide unparalleled comfort and flexibility, making them perfect for any occasion. Whether you're cheering for your favorite sports team or hanging out, a stylish sweatshirt adds a touch of flair to your look. Embrace the sporty chic vibe by pairing it with your preferred accessories and create a dreamy ensemble that exudes confidence and comfort. So, find the perfect sweatshirt featuring your ideal sports team and quickly step out in style.
Endnote
Starting a fashion journey with vintage sportswear is truly captivating but requires a deep understanding of this unique trend. Mastering the art of wearing retro sports outfits in your distinctive way is the key to unleashing your inner fashionista. Embrace the styles that resonate with you and showcase your flair. Seek out stylish and trendiest vintage athletic wear to elevate your look effortlessly. With a little effort, you'll discover what suits you best, allowing you to exude confidence even in your office wear. Embrace the enchanting world of vintage sportswear and create a fashion statement that's uniquely yours.
---
ⓘ LAFFAZ is not responsible for the content of external sites. Users are required to read and abide by our Terms & Conditions.