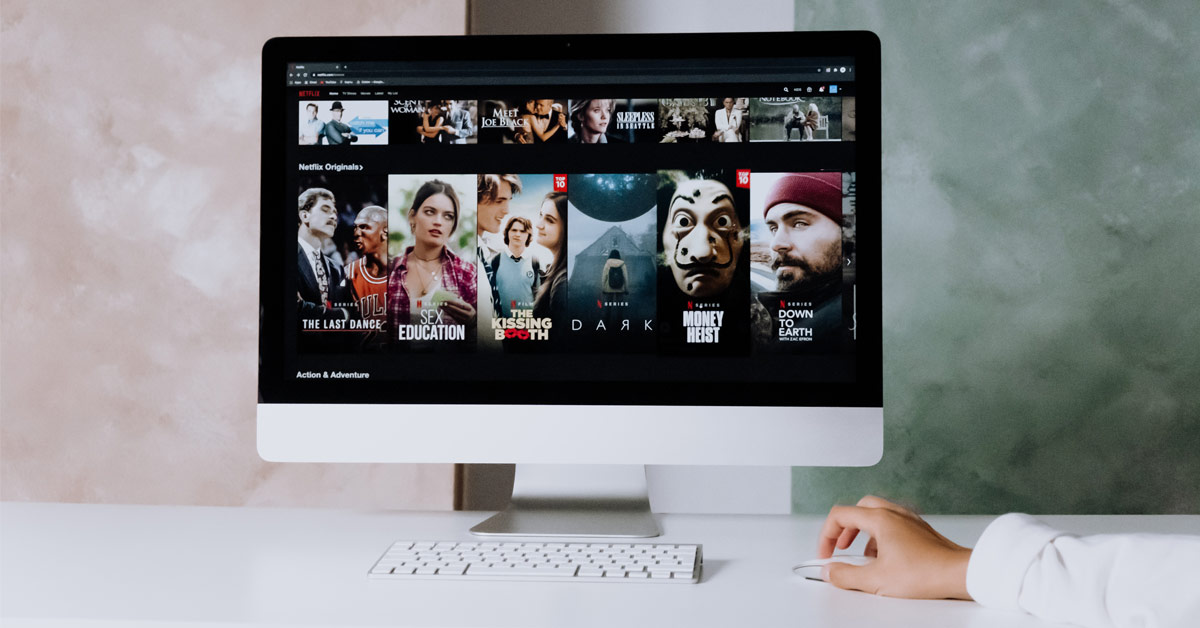 ⓘ Featured image: Pexels

---
Every entertainment buff today is allured by the limitless number of movies, web series and TV shows available to watch online. But it can be hard to keep up with these shows due to highly-priced streaming services or entertainment subscriptions.
Below is how you can fill your entertainment appetite while still ensuring your safety online.
1. Protect your information
Any website you visit for streaming services takes note of your personal information by practising their enrollment practices. For instance, some websites request you to provide your personal information, such as your bank details, place or date of birth, and many other things. Stay wary, most of these sites require their customers to pay a monthly or yearly subscription fee. Therefore, you need to share your details to make the payments. However, do not sign up unless they offer a secure checkout. Notably, if the services are free, do not provide personal details as it might involve a risk to your identity and information online.
2. Use a virtual private network
Anyone familiar with streaming shows and movies knows about using the Virtual Private Network (VPN). Using the virtual private network is a way to hide your IP address using encryption software. Therefore, once you connect to a VPN, all your traffic and network data will get encrypted. Therefore, your internet service provider won't be able to track your online activity. You will no longer be under your internet service provider IP address but the hidden IP address of the VPN you choose to use. Notably, ensure the VPN you are using has an excellent reputation and is reliable as you research.
According to Statista, seven out of ten people use VPN both for work and personal purposes. If you are based in the US, you ought know about VPN America.
3. Consider government restrictions
Some governments are keen to prosecute individuals using free online movie streaming services and to shut down these sites. However, the issue is most of these website servers are located in various countries. Thus, people who get in trouble are individuals taking advantage of the service. But, how do you get the benefits of these services without getting in trouble with the authorities? It's simple, do thorough research and avoid sites that do not comply with government regulations.
There are also other legal concerns to consider here too, such as licensing laws. For instance, if you're running a Latin business you'll need to think about how you are going to get music for Latin businesses in your establishment legally. This will require that you are making use of the right license, so that is something you will need to ensure you are doing.
4. Stream from reputable websites
Online streaming is trendy and grows every hour. Today, most people enjoy streaming music, movies, and TV shows on their laptops, computers, and mobile phones. As you stream online, ensure you are aware of your surroundings. Remember, hackers try to keep track of everything you do online. For instance, you cannot go for a night out without considering your safety. The same applies to any online activity you do, for malware can be embedded in any content, software, and program.
5. Stay away from JavaScript
Most search engines use JavaScript to track your choices and behaviour. For instance, if you go to Google and search for say 'free movie streaming sites', it is easy to track what you are searching for with the JavaScript code present in the Google search page itself. Also, JavaScript is encoded into your cookies, and like any other cookies, it adds to your computers every time you visit a website. Therefore, ensure that you always clear your search and browsing history regularly. To make it easier, adjust the settings on your laptop to clear history automatically.
To sum up
the above tips are helpful when you stream shows, music, and movies online. Therefore, every time you search for a new streaming platform, only consider the reputable ones. You need a secure site that you can trust, and after researching, you will find a few. You can easily be a victim of hacking if you fail to know your online world's surroundings. Plus, not using a secure platform for doing anything online puts you at risk.
But it can be hard to keep up with these shows due to highly-priced streaming services or entertainment subscriptions. You may also 드라마 다시보기 now online on different sites.
---
ⓘ LAFFAZ is not responsible for the content of external sites. Users are required to read and abide by our Terms & Conditions.