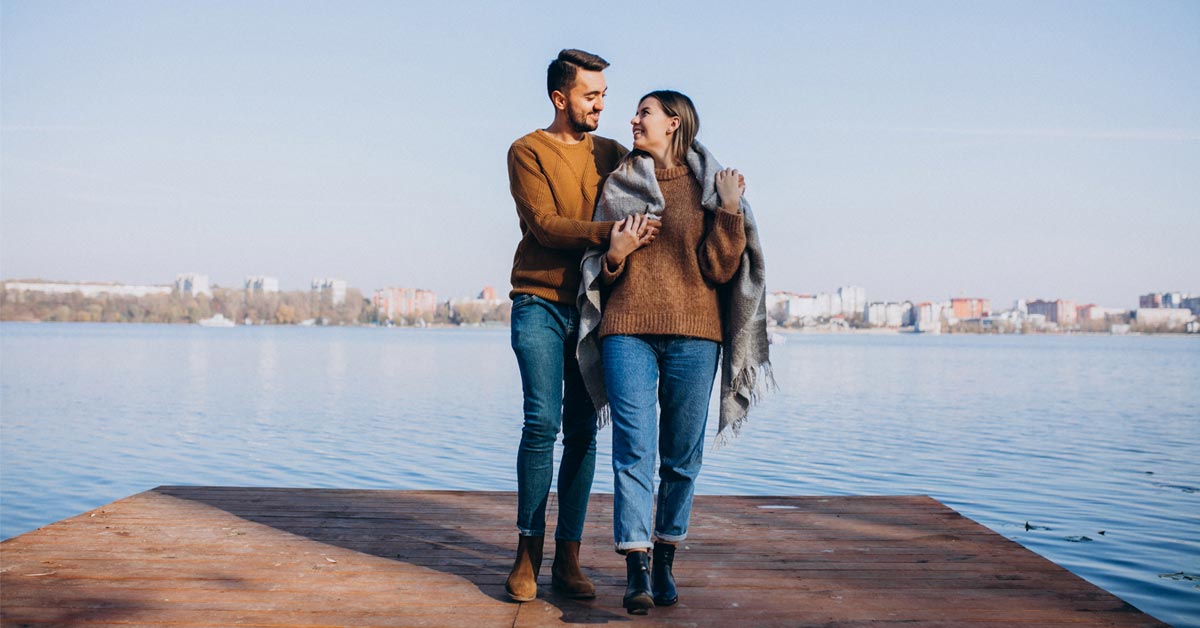 Do you want to get away with your partner for some one-on-one time? Or are you planning a honeymoon and need some inspiration?

There are thousands of locations worldwide that market themselves as romantic, but many couples want something more than a few restaurants that give you a complimentary rose when you sit down.
So, where should you go if you want to undertake a romantic holiday with your partner? Here are some top ideas for those planning trips in 2023.
Waikiki, Hawaii
With its crescent-shaped beach that overlooks crisp, clear water, Waikiki is an ideal area to visit for a spot of romance under the beautiful Hawaiian sun.
Whether you are staying at one of the Outrigger Resorts or in a bed and breakfast, Waikiki is the perfect location for couples who love the sea or want to see some tropical fish via snorkeling.
Aspen, Colorado
Have you ever heard the phrase 'It's like Christmas in Aspen?'
Set on a mountain, Aspen is an enchanting setting, making it ideal for honeymooners that may not be fans of hot climates.
The Rocky Mountains provide the perfect setting for outdoor adventures, including snowboarding, hiking, and skiing. As well as this, Aspen offers cozy cabins and boutique hotels, which can help to create a sense of intimacy and romance.
Anchorage, Alaska
As mentioned before, not all romantic sites have to be warm.
Alaska exudes romance from its rugged landscape, glaciers, and ice-kissed mountains. Much like the other locations, Anchorage offers hikes, wildlife viewing, and stunning views, except if you visit Alaska, you can also engage in some dogsledding with some athletic and stunning huskies!
The city of Anchorage has a culture based around art and local crafts, which can be a fun way to spend your days before holding hands and looking out of your hotel window at the Northern lights. See? Heat doesn't always equate to peak romance.
Maui, Hawaii
Back to Hawaii- there is a reason it is seen as one of the most romantic places on the planet, after all.
Maui is another island in this tropical cluster that offers lovers turquoise waters, pristine white beaches, as well as beautiful sunsets, making it the perfect place to spend some time soaking in the scenery and getting loved up.
There are private villas that can offer you and your partner privacy and many other activities that can keep you active and enjoying the island, such as snorkeling, walks to waterfalls, and fine dining. It has to be said; this island has an ambiance that you won't forget!
Palm Springs, California
Palm Springs is one of the most romantic places in the US. It has scenic desert landscapes and a warm climate, topped off with luxury resorts aimed at couples.
The location also boasts an array of romantic restaurants, fun outdoor activities for couples, like horse riding and walks, and a city that can be a great area to view museums and engage in art museums.
Palm Springs resorts and hotels typically offer secluded accommodations, making it ideal for a honeymoon or even a weekend away.
---
ⓘ LAFFAZ is not responsible for the content of external sites. Users are required to read and abide by our Terms & Conditions.