ⓘ Featured image credits: Reuters
---
The first case of Coronavirus or COVID-19 was identified on January 29. The Ministry of Health and Prevention (MoHAP) on March 11 announced a total of 85 Coronavirus cases in UAE, including 11 new and previous 74 cases.
These new 11 individuals diagnosed with Coronavirus include two Italians, two Filipinos, one Montenegrin, one Canadian, one German, one Pakistani, one Emirati, one Russian and one British citizen. The ministry has confirmed that the cases are being monitored, and individuals are in a stable condition currently, and all medical facilities are well-equipped to deal with COVID-19 which include airborne infection isolation rooms, following WHO's standards.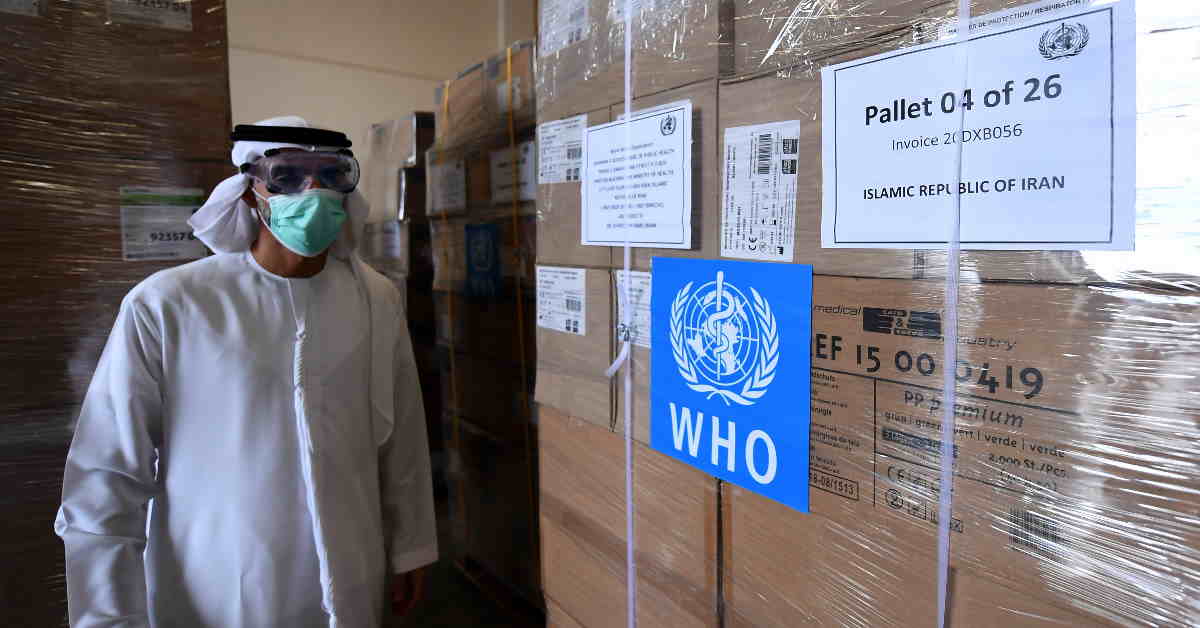 MoHAP advised the general public to take preventive health and personal hygiene measures against COVID-19 such as:
Frequent washing of hands, covering mouth and nose while coughing or sneezing with flexed elbow or tissues and discarding the tissue immediately,
Seek early medical care in case of fever, cough and difficulty in breathing.
People having respiratory illness are advised to avoid crowded places,
And importantly, the ministry also advised the general public to seek information from official sources, and keep away from misinformation.
UAE Government's measures against COVID-19
Remote working system
As per a statement from the Abu Dhabi Government Media Office, a remote work system has been launched for the public sector employees in Abu Dhabi and Dubai. The government of UAE has also announced certain privileges including work from home for mothers, elderly employees, pregnant women, employees with disabilities and those with diseases that compromise the immune system.
Under the directives of Sheikh Hamdan bin Mohammed bin Rashid Al Maktoum, Crown Prince of Dubai and Chairman of the Dubai Executive Council, the council has brought forward a number of precautionary steps to ensure the health and safety of government employees and contribute to local and international efforts to combat the epidemic. These measures include:
Suspending fingerprint attendance machines and using smart employee apps or any alternative attendance systems,
Allowing work from home to elderly employees, pregnant women, differently-abled employees, and also to those with diseases that compromise the immune system.
Last month, the minister of MoHAP, Abdulrahman Al Owais told the Federal National Council that about 150 people were tested for each of the first eight patients, in an attempt to trace people who could have come into contact.
Measures for schools & children
The Ministry of Education of the UAE has also ordered closing schools, universities, nurseries and all other educational institution for four weeks, starting from March 8. Schools have also been suggested to leverage e-learning options where pupils can take part in classes from home. Parents, on the other hand, are advised to alter their schedules and support their children and schools in the e-learning proforma amid the Coronavirus outbreak. On similar lines, Amna Al Dahak, assistant undersecretary at the Ministry of Education said,
"We reassure you that all the teachers and administrative staff in our institutions are working diligently on ensuring the success of e-learning,"

"This is why we would like to ask all parents to follow up and support their children in their e-learning process. We have launched many activities online through these systems."
The Ministry of Education also said that all pupils will be screened for signs of coronavirus before schools reopen and the plans to conduct these examinations are underway.
Impact of Coronavirus on UAE's economy
Amid Coronavirus outbreak, Moody's Investor Services said that a 'broad-based shock' to the UAE's economy is expected since the borrowers in the non-oil sectors like tourism, transportation, trade and real estate are being affected.
According to Mathieu Vasseux, head of financial services at Oliver Wyman, the reduced number of borrowings and lendings are reduced and this is ultimately impacting the banks that work in corporate and personal finance in Dubai and the Middle East. The growing anticipation of a cyclical economic downturn accelerated by the impact of Coronavirus has worsened credit quality and suppressed funding – placing greater pressure in the liquidity of banks and other financial institutions.
The Central Bank of UAE (CBUAE) however has come up with a rescue plan – suggesting banks to take measures like rescheduling loans, offering temporary deferrals on monthly loan payments, and reducing fees and commissions.
Essa Kazim, the governor of Dubai International Financial Centre (DIFC), the leading international financial hub in the Middle East, Africa & South Asia (MEASA) on Monday said that it is too early to assimilate the impact of Coronavirus since companies in the financial hub are still determining how they should be responding. Kazim added that despite of the unfortunate outbreak, the centre managed to license approximately 100 companies in January and February.
Kazim believes that existing companies in DIFC will learn to adapt to the situation and find their own ways and means of providing services to clients, whether it is remotely, online or from home.
"We have to wait to see how the circumstances unfold, Life has to go on." said Essa Kazim
---
---
---