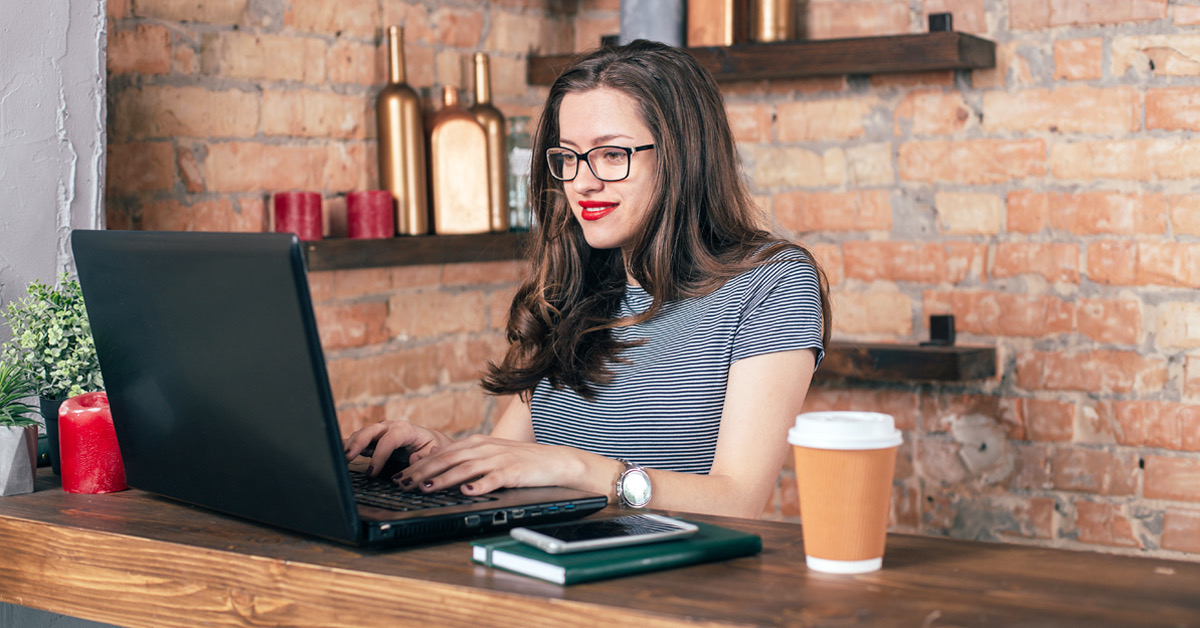 Women who are driven to start a company may face challenges in deciding on the best business concept. Ideas flow easily for some new entrepreneurs, but they never perform. Others have abstract thoughts that are never thoroughly discussed. If you want to be a good entrepreneur, the right business plan is the first step. If you want to work for yourself but aren't sure what kind of business to launch, keep in mind that there are many home business ideas for women. You have the option of starting a small production company or thinking big.

Women-owned businesses remain in the minority, and the problems of women entrepreneurs in pursuing entrepreneurship are numerous and frequently distinct from those encountered by their male peers. The problems of women entrepreneurs have a massive impact on the decision-making regarding their initiation of a business.
Business ideas for women at home are diversely situated, but before coming to a conclusion, one must identify and consider the following points:
1. What do you need from your business?
This question leads to others, such as: are you looking for a second income, are you leaving your work to stay at home with your children, do you want to give back to society, or do you want to start your own business?
2. What do you excel at?
If you are a composer, artist, or filmmaker, your abilities will be apparent to you because you already have a job. Perhaps you have a hobby, such as candlemaking, drawing, or quilting, that you know might be profitable. What you have to do now is figure out what talents you have.
3. What do you like doing?
Choose a theme about which you are enthusiastic. Starting your own company can take a significant amount of time, effort, and even sacrifice.
4. What do you want to understand?
Perhaps the subjects that fascinate us the most are the things that we have yet to understand. It's never too late to develop a new skill or improve an existing one, and it's never too late to launch a company whether you have an entrepreneurial spirit or a marketable skill.
Best Business Ideas For Women
If you've decided to start your own company but aren't sure where to begin, look over the list. Perhaps it will assist you in making a better decision. The below are some of the best small business ideas for women:
1. Blogging
Blogging is one of the best business ideas for stay-at-home women. The good news is that you can work as many hours as you want. Everything you have to do is create a website and write posts on whatever interests you.
You'll start earning if you're able to get in a sufficient number of guests per month. People get paid to do this because it's a fantastic concept. You should start a blog based on your interests, such as food blogging, travel blogging, fashion blogging, photography blogging, and child care blogging, among other things. Bloggers earn between $1,000 and $10,000 a month.
Integrating your blog into an app is one of the best moves you can do to gain more loyal fans. Creating an app for your blog opens up a world of possibilities, but few bloggers do so. Lack of technological expertise is one of the main reasons for this. There are several platforms, on the other hand, that allows you to quickly merge all of your blogs into an app without coding or burning a hole in your wallet!
2. Affiliate Marketing
Affiliate marketing is a type of performance-based advertisement in which a business pays third-party publishers to attract traffic or leads for its goods and services. The third-party affiliate merely looks for a commodity to promote and receives a portion of the sales from any transaction made by the firm. Affiliate marketing is one of the most common ways for people to make money online these days, and once created, it can be a passive income. You can earn more than USD 50,000 a year by optimally using affiliate marketing trends.
Reseller Club and Flipkart Affiliate operate one of the most profitable partner services. The program guarantees that you will be able to gain as well as your work and it pays all partner advertisers a commission per transaction. You can join the affiliate network right now and start earning money!
3. Freelance Writing
The art of writing for money and working on one's own and not for a business or organization is known as freelance writing. Freelance authors work from home or from rented office space to produce written text that their clients need. The majority of freelance writers set their rates based on the amount of work they would have to do on the project. However, the overall range can vary depending on how they charge for the contents. A freelance writer's annual salary will vary from USD 24,000 to USD 115,000.
4. Proofreader
A proofreader checks for typographical, grammatical, spelling, punctuation, grammar, and formatting errors in written text. The proofreader uses his judgment, ability, understanding, and expertise to ensure that the author's, editor's, and designer's/work typesetters are sufficient, as well as to label amendments. People like to make sure that their valuable text is error-free, so hiring a competent proofreader is worthwhile. A proofreader can earn anything from $25 to $44 per hour.
5. Bookkeeper
Bookkeeping is the method of documenting all financial statements and is an essential aspect of every business's accounting process. Purchases, sales, receipts, and payments from an entity or an organization/corporation are all examples of transactions. The bookkeeper takes the accounts to the trial balance point, and an accountant will use the trial balance and ledgers compiled by the bookkeeper to file the income statement and balance sheet. Bookkeepers can earn up to USD 54,000 a year.
6. Social Media Influencer
A person of any social media platform who has gained legitimacy in a particular sector is referred to as a social media influencer. By way of their credibility and scope, a social media influencer will convince others. They do that by being active on social media sites like Facebook, Twitter, Instagram, YouTube, and numerous blogs.
Create your own social media app, or turn your Facebook profile into an app, to move your social impact to a whole new level. This means you'll have a clear line of communication with your fans as you launch your mobile app.
7. Educational Services
If you like learning and sharing what you've learned, an education-related company might be a good match for you. These are frequently versatile businesses that allow you to set your own hours, work from wherever, and operate as a one-woman show or expand to hire others.
Women with academic skills should use them to assist students in achieving success in their chosen subject. Tutoring for primary school children, high school students, college students, and even adults is an option. Here's where you can learn more about starting a tutoring company.
Adults who want to learn English and parents who want their children to grow up bilingual are in high demand because English is a global language. There are already a number of companies where teachers can sell their services, but if you have the marketing chops or contacts, you can launch your own private teaching firm.
If you're an expert on a topic, creating your own courses can be a cost-effective way to educate others about it. It takes a lot of effort at first, but after you've written the materials or filmed the images, you've completed the majority of the work. You can create and offer courses on a range of online course platforms.
For women who can play an instrument, this can be a lucrative home business. Students will come to you for lessons in piano, violin, guitar, or whatever your expertise is if you advertise locally. You can also teach online. There are standards for teaching music in schools, but private lessons can be given by anybody.
Due to the demanding nature of college enrollment, many high-school students need additional assistance to ensure their success. With a college prep small company, you can mentor students on the SAT, assist them in writing practice acceptance essays, provide scholarship application tips, and help them brush up on the topics they'll be studying in their first semester, among other things.
8. Photography
If you like photography, it is a skill that can pay off handsomely. You may begin by purchasing a camera and related accessories. When you first start out in the industry, you'll need to develop a portfolio. Photographs may be taken at weddings, parties, and other special occasions. Make use of social media to spread the word about your photography. You will get compensated by submitting the photos to magazines or uploading them to websites. Photographers make about USD 28,000 a year as professionals.
9. Sell Online
In comparison to a brick-and-mortar department store, an online store offers more convenience and lower overhead costs. You can either use an existing e-commerce site like Etsy, Amazon, or eBay to manage your store, or you can create your own website using a platform like Shopify. The most important thing is whether to offer, and it is entirely up to you. You can sell handcrafted products, yard sale finds, and clothing designs—whatever there is a market for.
Amazon is a website that allows everyone to start an online store. Even though it seems to be a difficult task, it is straightforward and easy. You will find decent discounts on merchandise in offline or physical retailers and resell them at a better price on Amazon. The amount of money made from internet purchases has continued to rise. Amazon vendors earn about ten million dollars a year.
10. Food Service and Catering
If you have a knack for cooking? Do you want to put your cake-decorating skills to use on a more regular basis than just on birthdays? Start a food-related business! Bear in mind that every food company is subject to the relevant food safety regulations in your jurisdiction. Before you may start selling, you can need to rent a commercial kitchen or have your home kitchen tested.
Make cakes for special events, take cookie and cupcake orders, and bake fresh loaves of bread, among other things. This female-owned company will take a variety of forms. You might open a physical bakery, have made-to-order baked goods for collection or delivery, or even market them online if you're sure they'll arrive in good condition.
You may also launch a home-based catering company to serve appetizers and meals at different events. As a small enterprise, you'll be more likely to attract interest if you can fill a gap that's uncommon in your field (for example, gluten-free or vegan catering).
Invest in a mobile kitchen—a food truck—to take your meals on the ride. Starting one of these can be expensive, so it's a good idea to test the recipes and local demand on a smaller scale first. Of course, they're still less expensive than a full-fledged restaurant and will allow you greater control over the operation.
11. App Development
Coding skills are simple to learn online for free and have a wide range of uses (no pun intended). You may enjoy concentrating on software development programming languages if you want to use them to work for yourself and create projects. This is an amazing example to be an innovative entrepreneur.
You can make any sort of app you want, but if you want to give it a female-centric spin, there are lots of useful applications made by women, for women. Consider the little issues you face as a woman on a daily basis and how an app could help you overcome them. You could make one about personal protection, making new female friends, data-driven skincare, and so on.
12. Transcription
Transcription is a record that is made by typing anything that is learned from an audio or video source. There are many methods for transcribing audio or video material, and there are several explanations why you would need a transcription. The time-codes must be logged in hours: minutes: seconds: frames and the transcriber must provide enough time for the reader to read each subtitle on screen, so transcription for subtitling work is usually much more time-consuming.
13. Travel Agent
Serving as a travel agent is a viable option. A travel agency is a private retailer that, on behalf of vendors, offers travel and tourism-related services to the general public. Outdoor leisure events, flights, car rentals, cruise ships, hotels, railways, travel plans, package tours, insurance, guide books, public transportation schedules, and car rental services are all available via travel agents. You have the option of starting your own company or working for an organization.
It is critical to developing a travel agency app if you want to open your own travel agency. Having your own app means no more commissions to websites, stable sales, and strong contact with your customers through cool features like push alerts and video streaming to send your prospects a glimpse into the exotic destinations you provide.
14. Stock Trading
A stock trader is a person who buys and sells stock shares. Trading for a living requires you to be profitable on a daily basis and still earning money from your earnings. The stock exchange is based around the idea of bringing together investors and sellers who want to trade company shares.
You can also look to invest in cryptocurrencies which is a new phenomenon. The concept is similar to stock trading, but it's easier to get started with crypto trading, especially outside the U.S.
15. Fitness Trainer
Many individuals engage in physical activity in order to maintain their fitness. If you like working out, being a personal trainer may be a rewarding career choice. It's a fantastic business opportunity for women. You not only make profits, but you also maintain your fitness. Before being self-employed as a personal trainer, you'll need a degree, credentials, and some experience. You would not make a lot of money at the beginning of the workout sessions. However, as soon as you have a sufficient number of pupils, you can begin to receive funding.
16. Design Businesses
Interior design might be a lucrative business concept for you if you are an imaginative person who enjoys decorating spaces. Indoor spaces can be both practical and elegant thanks to interior designers. The interior designer decides the room's needs and chooses necessary and decorative elements such as colors, lighting, and fabrics, among other things. They must be able to read blueprints and sketch. You can set up a physical office where you can meet with customers and show them your demo books, materials, and work samples. An interior designer's annual salary averages about USD 51,000.
Create logos, infographics, ads, online banners, and more using your art skills and graphic design tools. This is a fantastic small business concept for women who have previously worked in a related field and are willing to go it alone.
Self-taught experts are popular in the software industry, so you should have no trouble finding tools to teach yourself web design and start looking for customers. This category encompasses a variety of software abilities, including graphic design, UX (user experience) design, and even simple coding including HTML. Your mission is to make websites that are appealing and convenient to use. Innovative entrepreneurs love to be creative and web designing helps you to showcase your imagination and skills.
Conclusion
Choose some of these creative small business concepts that appeal to you. Entrepreneurs should consider their passion and expertise first. As a result, you can concentrate on your abilities and the types of activities you love. This may be a fantastic opportunity for you to come up with innovative business ideas. Combine your abilities or interest with one or more of these to find the right opportunity for you. Being your own leader allows you to make your own decisions, juggle your obligations and forming a successful route towards entrepreneurship.
---
ⓘ LAFFAZ is not responsible for the content of external sites. Users are required to read and abide by our Terms & Conditions.