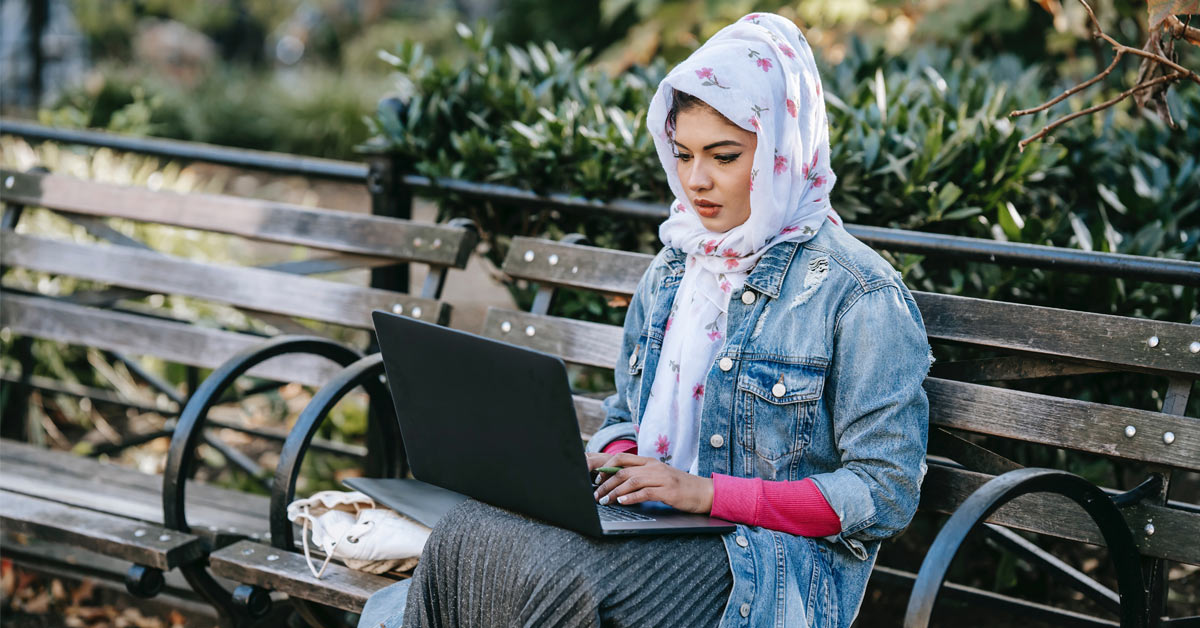 ⓘ Featured image: Pexels

---
Not everyone can become a successful entrepreneur. According to the Myers-Briggs personality type indicator, there can be only one true entrepreneur, and it's the ESTP personality type.
The ESTP type is an extroverted, observant, thinking, and prospecting individual with an action-oriented and energetic approach.
However, history has proven the assessment wrong. Not all entrepreneurs are ESTP. While famous ESTPs like Winston Churchill are easily branded the tycoon of their elements, many other personalities have also built successful entrepreneurial careers.
The idealistic ENFP, an extraverted, intuitive, feeling, and prospecting individual, makes a remarkable campaigner in a creative field, such as Walt Disney.
The ENTP, a bold debater with extraverted, intuitive, thinking, and prospecting traits is an extraordinary ally to bring innovative ideas to life, such as Steve Wozniak.
Bill Gates, a famous INTP personality type, exhibits introverted, intuitive, thinking, and prospecting traits as the logician behind the Windows empire.
So, depending on your stronger personality trait and your work approach, there might be a unique entrepreneur path that fits your growth. Not sure about your Myers-Briggs personality type? We've got you covered.
In addition, you can take advantage of getting custom dissertation help to know more about how to become an effective entrepreneur and be freer while studying.
Hands-on personality
If you're the type of person who wants to build their business from scratch and remain in control of the process, you're probably got a to-do list on your desk. You appreciate the importance of business tools and want to understand how to use each of them, from CRM to building a website. You are happy to learn as you go, ensuring you get the basics of all business practices and processes. While you are reluctant to outsource or hire at first, your DIY knowledge acts as a guideline when seeking the right person for the job. For instance, if you are looking for a CRM tool expert you will go for a candidate who has acquired Salesforce training and has hands-on experience with the tool.
The problem-solver
You've always had a knack for fixing things. You have a practical and logical approach to situations, which means that you can always think outside the box to find the best possible solution. As an entrepreneur, you thrive in an environment where you can use your creative problem-solving skills. As a result, you are best suited as a consultant for problematic businesses. Similarly, you can also build your profit by buying existing businesses and helping them grow further before selling them again at a higher price. It's worth checking businesses for sale sites and auctions, as you might find a profitable career path. Unsure how to approach the whole venture buying process? You can reach out to experts. For us problem-solver types, what we do best is to see the potential of existing companies and drive them to success.
The stronger-together personality
You prefer to work hand-in-hand with someone you trust. You are a people person who gains from discussing ideas and combining strengths. You can mold your skills to fit someone else's needs and turn their weaknesses into opportunities. You need a trustworthy and reliable partner to help you build a business. You use your intuition to find the right person for the task, instinctively knowing how to read someone else's emotions and intentions without losing objectivity. Because you can read people and understand their goals, you are an expert at building valuable, profitable, and long-lasting collaborative environments. After all, why run a business alone when two heads can share the hard work?
The student type who needs guidance
You are hard-working and meticulous, but you need reassurance in your work. At school, you were a good student, looking up to the teachers for guidance. As an entrepreneur, you already have the skills and desire to improve, but you need the support of a mentor to make it to the top. Thankfully, nowadays, mentors are not a rare species. On the contrary, a mentor is a good listener who isn't afraid to question your decision and share their expertise to help your growth. As such, you can find your dream mentor at a business meetup, in online communities, on LinkedIn, on Twitter, and even through volunteer mentoring campaigns.
The work smarter not harder type
You're not lazy. You just hate to waste time inventing new solutions when there are perfectly acceptable methods that already work. You prefer a smart approach to success, focusing on your unique skills where they can make a difference. You are not ashamed of using proven methods and tools and save yourself time and effort. Therefore, your entrepreneurship behavior is best suited to a franchise option. Franchise businesses mean you do not need to stretch your limits and take huge financial risks on the way. You join a chain that already knows its audience and has built operational processes. You can benefit from their best practice knowledge, existing merchandising and marketing strategies, and equipment.
The genius disrupter
Great ideas disrupt the way society thinks and operates. Great ideas revolutionize the world through disruption. Disruption is a common practice in the tech sector, where genius ideas from people such as Steve Jobs brought the first "computer that can hold in your pocket" or smartphone to life. On paper, the idea sounded insane. Yet, several years down the line, Jobs's pocket computer is still number one in sales. Nowadays, tech disruptions tend to come from ambitious, risk-taking startups that take a one-shot opportunity. It is a tough path, but it can be highly rewarding for the right personality type.
The organic grower
You like to take your time and earn your success. You are a cautious individual who never takes inconsiderate risks. As a result, your entrepreneurial path has a slow start, using side hustle activities to gradually define the best approach for you. It can take several years before your side hustle generates sufficient income to exist as a standalone business. However, it is a valuable process that teaches you everything you need to know about your audience, the market, and the business operations. Your slow pace ensures safety, stability, and growing prospects without worrying about the risks and financial consequences of a business launch.
What type of entrepreneur are you? Contrary to common belief, there is more than one type of entrepreneur who's built for success. You just need to identify the right path for your personality and preferences.
---
ⓘ LAFFAZ is not responsible for the content of external sites. Users are required to read and abide by our Terms & Conditions.