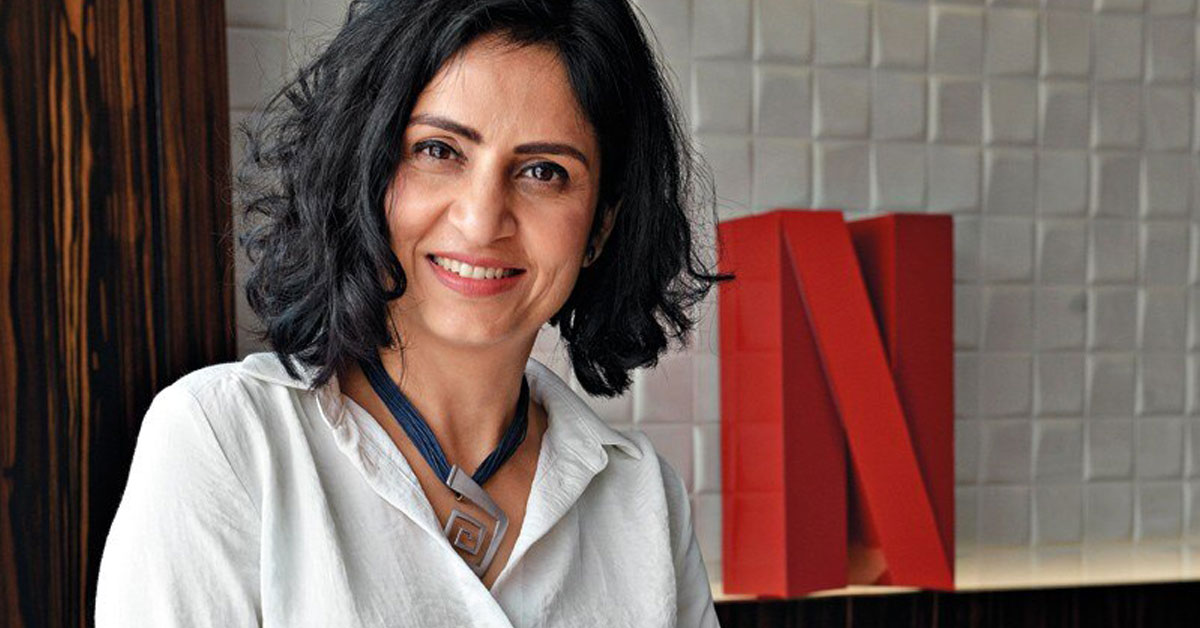 ⓘ Featured image: Monika Shergill, VP-Content, Netflix India; Credits: The Telegraph India

---
The OTT behemoth Netflix, on Tuesday, reportedly announced a 60% drop in its subscription pricing for Indian users – aiming to attract a wider Indian audience.
The biggest discount comes for the Netflix Basic plan from INR 499 to only INR 199 a month; followed by the Mobile plan of INR 199 to INR 149 only; then the Standard plan of INR 649 to INR 649; and lastly, the Premium plan of INR 799 to INR 649 only.
Speaking of the development for Netflix, Monika Shergill, VP-Content, India, Netflix, in a press statement said,
"That is a huge one and the idea behind it is to really get our members and the audiences who will be coming on Netflix through all this new content that we are doing… to be able to experience Netflix on any device of their choice…which is why the difference between the mobile plan and the all devices plan is a smaller margin,"
"…just like when we launched the mobile plan when we were growing into a new audience segment…[now] as we are going ahead on our programming journey…we are programming new entertainment for audiences…we are telling stories which will touch our very wide set of an audience…it is meant for a large audience," Shergill added




Shergill also highlighted that there are some markets priced lower than India too. And India has always been a very important market and witnessing excellent growth followed up by the new content line-up, discounted pricing to boost growth even further,
"India is not the lowest priced market… we do have some countries which are lower than India, but they are much smaller countries than us. But India is now fairly competitively priced,"
Sharing his thoughts on the news, Mihir Shah, VP and Head of India for Media Partners Asia (MPA), a regional consultancy and analyst firm, said,
"The most meaningful reduction is the basic price plan, which opens up the funnel for significant new customer growth,"
---
ⓘ LAFFAZ is not responsible for the content of external sites. Users are required to read and abide by our Terms & Conditions.