Sacred Games, directed and produced by Vikramaditya Motwane and Anurag Kashyap Films caught my eye since its first trailer release. Not only did it seem to be steering clear from the usual Drama genre that most Indian Web Series seem to fall into, it was also shrouded in mystery and seemed to have a story to offer. When I found out it was based on a book and that Nawazuddin Siddiqui was part of the cast, I was even more excited to watch it. So pardon my bias in this review, I was in love with series well before its release. So I would like to present my Sacred Games review and the things I absolutely loved.
1. A sacred rendition of the tale
Now that I think of it, the plot was complicated and we are introduced to a motley of characters at once. Moreover, an Indian audience is not accustomed to complicated mind-boggling plots. Even I was unsure of watching the series thinking the series would edit out a lot of details present in the book and this wouldn't allow me to enjoy the show.
However, it is paced well and is as easy to comprehend as any Bollywood rom-com. There are a few occasions where the audience is left to interpret as they please. Nawazuddin Siddiqui's narration takes you through the plot just like a parent reading a bedtime story. Not a single actor has given a below-par performance, so the sentiments and inner monologue are clearly reflected on their face.
It was also full of metaphors and quoted various religious texts, which is actually difficult to portray without the use of text. Each episode takes its name from important figures in Hindu texts and hints at the content of that episode.
2. The not-so-sacred dialogues
The dialogues are witty, crisp, and most of all crass. Off late I've realized the people I swear around the most are the ones I'm closest to, the ones I share a special bond with, a place where there are no holds barred and that's what this show was – The story of a world with no rules.
Even the most sophisticated and accomplished characters swear like sailors. But they aren't swearing to sound cool. They have a point to make, a statement to give, or just to have the last word, a powerful closing statement.
3. Sacred or Secular?
The show (for now) primarily revolves around the communal tensions in our country, specifically the riots witnessed in Mumbai at the eve of the 21st century. It is ironic how all this took place in a country that boasts of its religious and cultural diversity when it was ruled by a party that goes out of its way to appear secular in people's eyes.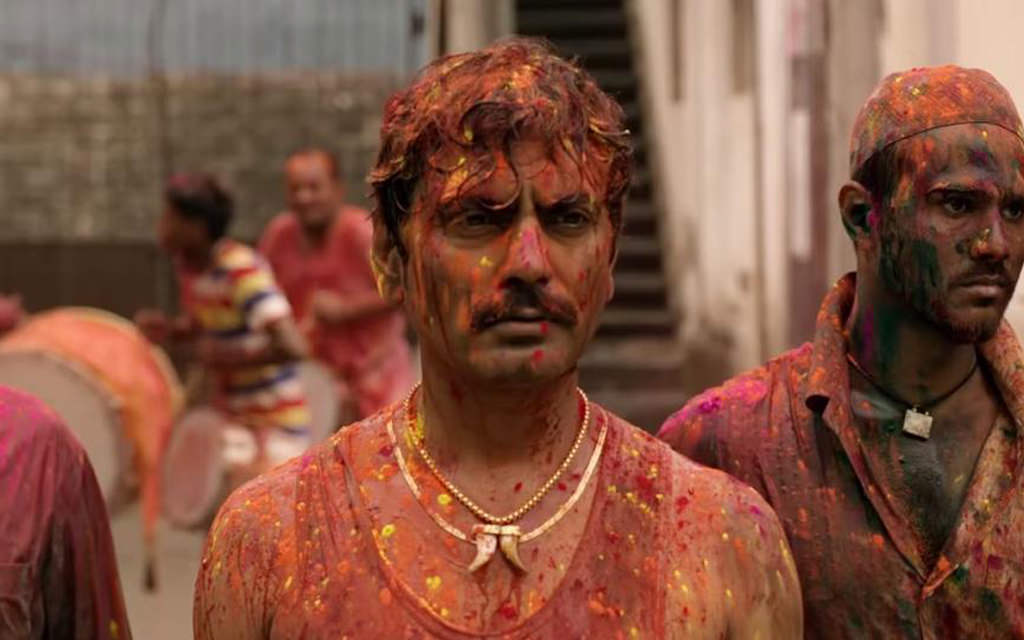 What the show tells is we are basically very religious people hiding behind the curtain of forced western ideals of secularism. Even though certain characters don't start out with some inane animosity toward other religions, they are all eventually pushed into the game.
Religion isn't all it talks about though. They talk about everything ranging from corrupt politicians to manipulative women to the plight of those marginalized by society and even spoilt rich actors. As mentioned earlier, there is a lot going on at once.
4. Sacred Artists
I guess it's some sort of a Web-s