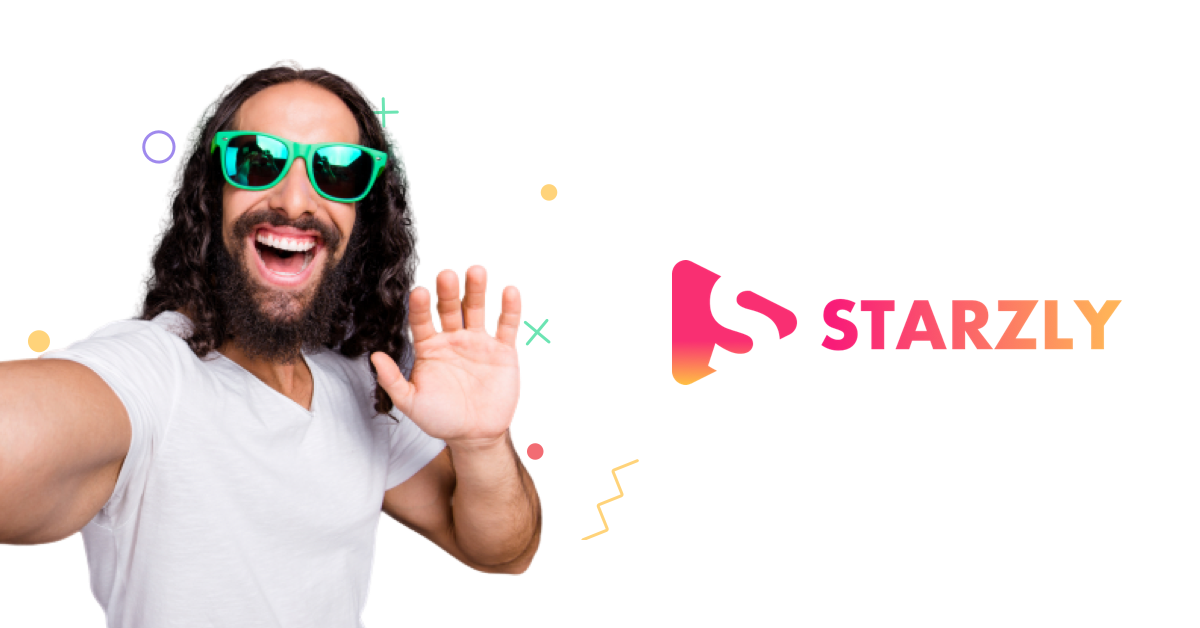 Imagine, Shakira wishing your mom happy birthday or Snoop Dogg inviting your friends to your place to celebrate an occasion. Isn't it amazing? However, the abundance of social avenues and technological disruption has resulted in the excessive communication due to which most of the users seeking participation from entertainers, celebrities and influencers often get their requests unaddressed or completely ignored.

Fortunately, there is a new kid in the 'Silicon Valley of the Middle East' to save the day for anybody wanting to book a personalised experience from influencers for themselves and their family & friends. Yes, I'm talking about Starzly that makes the job easier and seamless for you.
About Starzly
Launched in January 2019, Starzly is an innovative platform offering people with a quick and flexible avenue to book personalised experiences from their favourite people including celebrities, athletes, superstars and multiple other types of influencers. The bilingual platform available in English and Arabic is accessible through the Starzly website and on mobile on both iOS and Android.
Core cognition
People today are more famous than ever before and celebrities are more famous than rich. In a move to strike down this problem statement with having toots roots with a strong network of celebrities and stars, the founders of Starzly Badr K, Mouhcine K, and Cheyma A formed Starzly to help influencers struggling to monetise their following whilst offering personalised experiences to people seeking personalised experiences to make their moments better.
About the founders
The founding team comes from a deep background in media and technology, serving across big names including Al Arabiya News Channel, Middle East Broadcasting Center, OSN, Al Aan TV and more – handling big projects for over 15 years, broadcasting across MENA and North America regions, possessing business development and expertise in marketing, substantiate Starzly's potential to make an influencer marketing unicorn of the near future.
How Starzly works?
Starzly is a platform available on your desktop, and mobile offering an inventory of influencers including comedians, actors, fashion influencers, YouTubers, athletes and Journalists – listing the respective pricing for all influencers, turnaround time, and portfolio under their respective profiles. All this along with a seamless user interface creating a 'no strings attached' approach to help you book personalised experience from the influencer or superstar of your choice. One just has to access the platform via desktop or mobile, create an account and explore through the inventory and book a personalised experience depending upon the purpose.
What makes Starzly different?
The first of its kind platform from the depths of Dubai not only helps people connect with their favourite stars but also makes them feel special. The platform when measured in numbers also looks appealing. Since its launch, just a couple of months back, the platform has accumulated over 60 stars, a user base of 5000, and booked over 1500 experiences.
The diversity of Starzly lies in the native cultures of its influencers possessing industry experience, unlike the traditional social media platforms where influencership is only driven by the number of followers of the influencers, majorly based on assumptions and hit & trial.
Growth Plans
Talking to LAFFAZ about the growth plans of the company, Cheyma said, 
"Starzly has a compelling MVP and Solid technology roadmap to deliver a wowing experience. On priority, we are creating a go-to-market strategy to accumulate micro and macro influencers present across the MENA region"
Sharing it from the users' angle,
"Our ambition is to be the go-to-brand for personal shout-outs in the MENA region for entrepreneurs and brands – letting them aim for the moon while exploring the stars." Cheyma added




Editor's note
The MENA region has over 15,000+ influencers, and gigantically growing 180 million social media users, according to Crowd Analyzer 'State of Social Media 2019' report – with the largest social media growth rate standing at 32 percent, the largest percentage of eligible advertising audience on Snapchat worldwide at 53 percent, and around 63 million Instagram users worldwide. Keeping these big numbers in mind, a platform like Starzly capitalising on the diversity of cultures that its inventory of influencers encompasses, indeed has a big potential of disrupting the Middle East market in the near future.
Brand Digest

---
ⓘ LAFFAZ is not responsible for the content of external sites. Users are required to read and abide by our Terms & Conditions.