Has it ever happened to you that you are scrolling and stalking people on a social media platform and find a post that makes you rack your brain. Like whatttt?! That's what I saw. Sigh! It is something related to women and girls going nude.
An encounter with a post
I recently encountered an account on social media that belonged a girl who attends the same college as I do. Her last post's caption was conveying that she had posted it because it was very much liked as a story, by people. I don't know what kind of people liked it or it was just something she imagined. I hope the latter because after reading the post I was so shook that my impulse was to hack into her account and find "those" people.  After all where do we find such people?!
Okay, let me reveal the mystery. The post went something like-
"Girls are going nude all over and talking about respect and dignity, not so cool. Trying to be at par in the gender race, fine! Trying to go nude and gaining respect, not happening!
If you want to show you curves and your back but not your tits. Doing that is equivalent to a man showing his private parts in public".
My Impromptu Reaction
Instantly after reading this I felt two things. First, a twinge in my breasts since they were shattered after realizing that this has said by someone who bear their friends, the other pair of breasts. (God save them! :P)
Second was pity. I felt immense pity towards the girls who wrote this. Since she had no idea what she had written and moreover, what she conveying to other people. And one can't blame her as she is simply hit by the pseudo writer-slash-blogger-slash-"bold"-girl syndrome. No worries, it happens. I understand.
Now let's get down to business (after completely absurd explanation of the scenario). She after all had somehow started believing that nudity and respect are interrelated. May be they are but not in the way she described. And it's not about her. It's about every person, every girl who interprets the concepts like feminism, anti-sexism and other –isms in their own way.
My justification for women going nude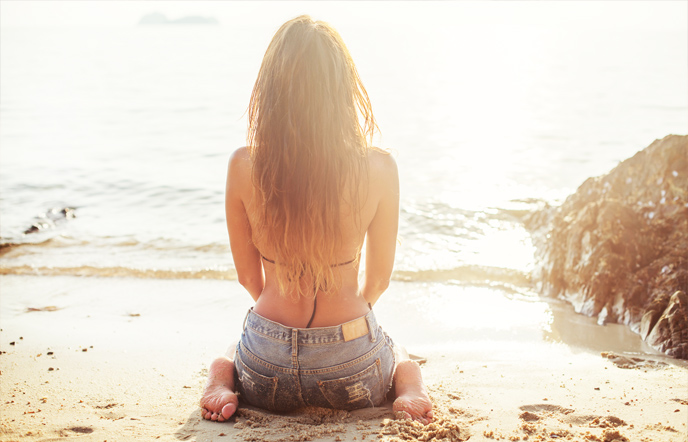 As far as I have observed, girls who go nude either do so very casually on naked beaches et cetera where they are judged very rarely or because they want to convey the world that their body is their own property, not somebody else's like that girl to comment upon. They are free to expose or cover any part of their body they like without being judged ruthlessly by others. And then people read such posts, other boys and men read them. No one knows how they will take it in their minds or we very well know how they do.
What a labyrinth it is. As much as we are trying to detangle the misconceptions about the freedom of a woman's body and more importantly their minds, we are getting more trapped inside a similar spiral. Before making men understand our problems, we have to make our fellow girls understand the true essence of such acts. It is high time that women stop shaming or degrading other women. Even if they find themselves incapable of supporting them, then they should at least try to not become an obstacle in other's path. Peace is all that is required to resolve every issue.
Otherwise there will be more perceptions than then there are people and many more mouths than there are minds.
And then I plead to these bold and beautiful women to understand the grievance of my girls always trapped inside a tomb like suffocating, available in different shapes and fabric structure preferably called a bra. They need freedom! Yours too. *Wink*
Don't you agree?
Okay, so that was my opinion and I would like to know yours. Whether you want to appreciate me or yell at me, use the comment section for it.
---
---
---