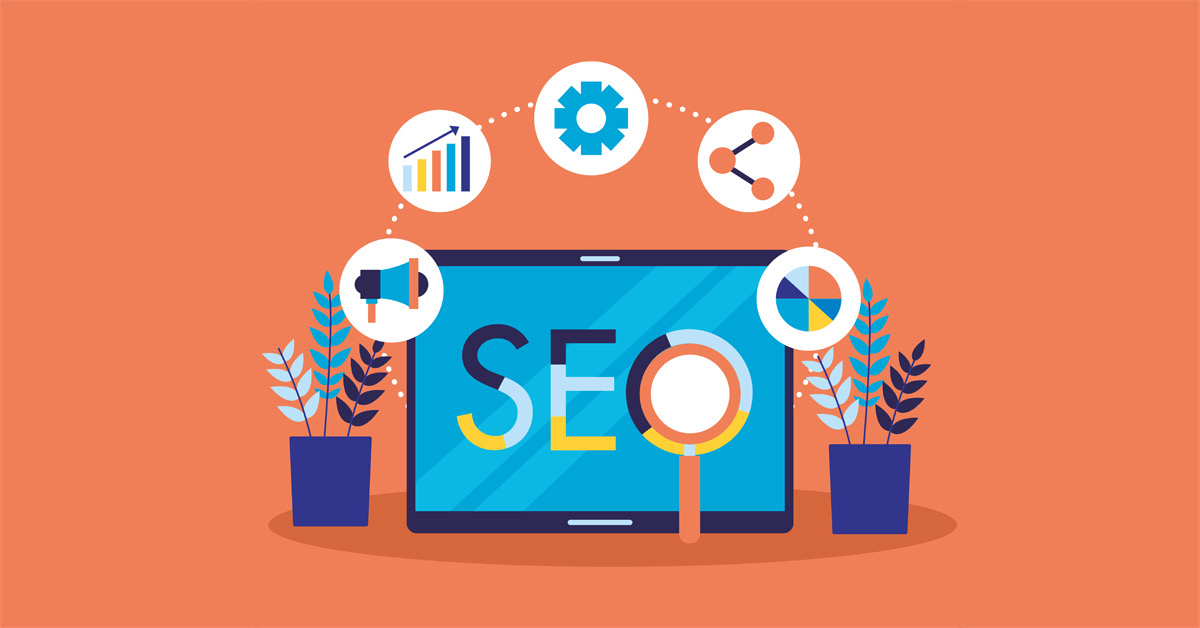 Search Engine Optimization or SEO is the most searched topic of the twenty first century, that's what I believe. As blogging emerged and evolved, the avenues of making money online formed, thus there came ever-growing competition among bloggers and digital media publications – fighting for top ranking by implementing best SEO practices.

Now 2 decades have passed, and we are witnessing new search engine algorithms popping up time and again, not to forget the Google Panda (2011), Google Penguin (2012), and Hummingbird (2013). Initially, many internet pandits, bloggers, experts shared ways to surpass these algorithms but with time all these experts and their expert advice started to fade away, maybe because we don't even get much news from the search engine giant about algorithm updates, thus, there are no predictions and strategies that can be implemented. Then there came this concept of Domain Authority a.k.a DA, a metric given by MOZ (formerly, seoMOZ), an internet company founded by Rand Fishkin and Gillian Muessig in 2004, and today, one of the world's leading search engine optimization tools.
Since the Hummingbird update in Google search algorithm, netizens witnessed a big-time increase in importance of MOZ's domain authority (DA) metric. In line with which, digital marketing agencies and bloggers now focus on getting link exchanges on high DA websites and blogs in order to get the link-juice and ultimately higher DA for their own websites.
But the story doesn't stop here, another popular search engine optimization tool called Ahrefs also launched its very own metric called 'Domain Ranking' a.k.a. DR. Now we see a big fight between the supporters of DA and DR when it comes to assessing a website's ranking factor in the search engine results pages (SERP).
Besides this, there is big chunk of internet marketing experts across the globe who claim that SEO is dead by now in this age of paid search or inorganic means of ranking content in the search, yes, you've got that right, Google Ads (formerly, Google AdWords).
So, on these lines in mind, let's get back to the subject i.e. 'what are the best SEO tips to match user intent, search engine algorithms and rank better'.
---
Table of Contents
---
How Search Engines work?
Before we get into some juicy SEO tips, let's hit the basics first. Remember, in order to rank better in Google, you need to make it realise that your content is valuable to the user. And for that, let's first understand how search engines work.
Google and all search engines follow a 3-step process evaluate your content and webpages.
a. Crawling
Crawling is a search engine's process for finding the latest content from the web. It is done by identifying the date of the publication of the article or web page, how much it is in sync with the trends, how often you publish content on your site and many known and unknown metrics.
b. Indexing
The search results that you see in Google after hitting a query are the web pages indexed by Google. All web pages which are not indexed don't show up in SERP. And if you are new to web development or blogging, you need to setup your Google Search Console property in order to ensure that Google indexes your website content.
c. Ranking
So finally, this doesn't require explanation as this is the end result for which web masters and bloggers are fighting for. Over time, Google search especially has become so competitive that it has become fairly difficult for new websites and blogs to rank on the first page of Google. And that's the reason why the world implements their best SEO practices today.
---
What is SEO?
This SEO article is not going to be the rocket science as you might be expecting, instead, it warrants understandability of all basic to pro concepts of SEO in the simplest possible language and workflow, regardless of what stage or technical skill level of yours. You know, I've come across many silly and amateur queries related to SEO whenever I search about SEO on Google, you might start laughing as you go through the list:
How much does SEO cost?
Can you do SEO yourself?
Is SEO free of cost?
What is Google SEO tools?
How much does Google charge for SEO?
And the list is endless. Moreover, I've come across clients (naive small business owners) who get duped by their agencies that claim that they need to pay Google for SEO. This including multiple similar reasons, I decided to craft this article responsibly.
So, first thing first, what is search engine optimization? Search Engine Optimization (SEO) is a technique, a concept or science behind increasing the organic (non-paid) traffic to your content by boosting its ranking in the search engines. That's it, my simplest definition of SEO, and if you have a better one, I'm all ears in the comments section.
And SEO broadly is bifurcated into two divisions i.e. On-page SEO and Off-page SEO.
What is On-page SEO?
On-page SEO includes writing, formatting and optimizing content – making it the first and primary part of the SEO workflow of content writers. It also includes technical optimization of website pages or blog pages by leveraging Google's search engine Schemas. Google launched Schemas.org back in 2011 in order to bring importance to the best content on the web, and unfortunately making content ranking fight even more competitive.
As the name suggested 'On-page SEO', content creators and webmasters have more control over their on-page SEO initiatives, the more effort you put-in, the better your content ranks in the search.
What is Off-page SEO?
The flip side of writing content, publishing and optimizing content is Off-page SEO. This includes promoting your content on external platforms such as other websites, media and news portals, social media platforms, forums etc. The more you promote your web pages and generate backlinks pointing to the same, the better they rank in search engines. Why? Because Google and all other search engines consider backlinks as endorsements, thus, gives higher ranking to web pages which garner backlinks from good external websites.
Now, there is a big fight, do-follow backlinks vs. no-follow backlinks. Let's draw some light to it right here.
a. Do-follow backlinks
For getting your content ranked higher in search engines, what you need to create is do-follow backlinks. Do-follow backlinks created on websites with DA higher than yours, help search engines identify your content/pages valuable. This simply means that your competitor with more do-follow links is likely to rank above you in the search engines results page (SERP). In order to create do-follow backlinks, you need to build good relations with other blogs and media platforms, then submit guest posts with links pointing to your content infused.
b. No-follow backlinks
Whereas, no-follow backlinks are the ones which simply have rel="no-follow" html attribute attached. These links can help you garner traffic to your content but these are the type of backlinks which search engines don't crawl – meaning that these links will have no impact on your search engine ranking factor. Any posts that you create on social media and popular forums are all nofollow.
A simple example of a no-follow backlink can be:
<a rel="nofollow" href="https://yourwebsite.com/">Your Anchor Text</a>
---
So, by now I hope you've assimilated what is SEO and how it works. Let's now talk about making your content noteworthy in order to boost user engagement.
User intent in SEO
User intent optimization seems very natural but 99.9% of the marketers are concerned about marketing rather than reflecting a solution to the users' problem. Most SEO ninjas you see today believe in bloating keywords throughout the articles. One of the most effective thing about user intent optimization is to understand the concerned areas of your potential readers or the people you are writing for.
And there is no scientific formula behind optimizing your content to match the user intent. All you have to do is to streamline your subject with 'What', 'Why', 'How' – answering the questions of the users through your content. This keeps the user engaged, thus increases session duration and ultimately makes your piece valuable in the eyes of search bots.
By following this user intent optimization route, you are not being an SEO trickster but a problem solver in the eyes of the users – boosting recurring page views.
Why user intent is important?
It is a simple thumb rule that Google follows 'user satisfaction', and it measures the same through various metrics such as session duration, low bounce rate, diversity of your content and more.
When you make Google realize that your content is not specifically written with the purpose of generating traffic, but to solve people's problems, it starts to rank like a charm.
---
Best SEO tips
1. Optimise page speed (Improve page load time)
A fast loading web page is one of the key metrics that affirms higher ranking in the search. Google calls it as 'Site Speed'. In 2010, in a blog post, Google talked about making site speed as one of the metrics adding to search engine ranking. And to help content creators ascertain their page speed and slow loading issues, Google launched PageSpeed Insights tool. The good part is, the tool shows different analysis for desktop and mobile version of your website respectively, since it is also very important to optimise your website for best performance on mobile devices simply because more content consumers rely on their mobile devices to hit searches today.
According to Google, 61% of users are unlikely to return to a mobile site they had trouble accessing and 40% visit a competitor's site instead. From 2015 onwards, Google started penalizing sites that are not mobile friendly in terms of design responsiveness and performance.
a. How to speed-up page load time?
Well, it is most a techie work to do. As the first step, you need to analyze your website with Google's very own PageSpeed Insights tool and fix all the issues displayed. There is no other way of doing it.
b. Hire a developer
In case you are not very well-versed technically. It is advisable to hire a good web developer to implement the suggestions listed by Google PageSpeed tool, and also identify other ways to increase page load time.
---
2. Use keywords but don't over-use
You might be seeing a lot of criticism around keywords lately, gone are the days when including
At one time, keywords and keyword phrases were the most important factor in SEO. So site authors would load up on keywords in order to draw better rankings and traffic. Today, search algorithms are written to penalize "keyword stuffing," among other black hat SEO practices.
Keywords in text still matter, because how else would Google know what your business does? But it's not their frequency, that search engines are interested
in anymore. There's no longer a relationship between your search ranking and the total number of times you've used a keyword.
Let's say you're a financial institution focused on retirement planning. Putting the words "retirement planning" in the title tag of your website and in the page header will be far more effective than crowbarring it into the body copy 5, 10 or 50 times.
a. How to choose good keywords?
Think in terms of phrases, not single words. Phrases let you be more specific and improve search relevancy.
Choose 2-5 word keyword phrases.
Use keywords and phrases that are familiar and common to your target audience. You want to rank for terms that people actually use to search for your product.
Identify the most popular search phrases by using keyword research tools like Google Adwords Keyword Tool, Google Trends, UberSuggest and Soovle.
Use phrases that directly reflect a page's content and purpose.
Use them in meta information and page headers.
b. Utilise LSI Keywords
Google judges the meaning and relevance of your content by scanning your content piece for Latent Semantic Indexing (LSI) keywords. These are the words or phrases present along-side your target or primary keyword. In layman's terms, these can be called 'related keywords'.
Let me give you an example. Suppose, you are writing an article around 'Top social media platforms for business in 2021', here, your primary keyword can be 'social media platforms' and LSI keywords can be, 'social media sites', 'social media networks', 'social media apps' and there can be more that you can research by leveraging certain tools like, LSIGraph and Google Keyword Planner.
Many digital marketing veterans also affirm that over 70 percent of the Google search engine results rank on the basis of the synonyms of keywords rather than the keyword itself, and that's the very reason why you might notice a particular webpage being ranked on multiple keywords and phrases.
c. Prevent keyword stuffing
It's important that your content relevance with the user supersedes your SEO tricks, especially keyword inclusions.
Don't fall into the trap of keyword overuse, because Google is smart enough to penalize your if it detects it as stuffed with keywords and thus, spammy. Place your keywords with authenticity. Ideally, there should be 1 primary or keyword and 4 related keywords.
Suppose your content length is 1,000 words, then the 0.5% of the same i.e. 5 times should be the number of times you place your primary keyword throughout your article. On the other hand, the related keywords or LSI keywords should be placed twice each.
---
3. Format your content the right way using tags
Don't scatter the keywords across your copy, instead, place them sensibly. The approach is to infuse keywords in following places respectively.
a. Title Tags
The first and the prime essential for your ranking is the Tiitle Tag. Ensure to infuse your primary keyword in the beginning if the title. No matter how cliche it sounds to you after listening to over a thousand digital marketing gurus, believe me, it works. Google prioritize pages which have the primary keywords right in the beginning of the title.
How to write a good title tag?
Relevancy: Should look problem-solving to the user
Length: Should not exceed 60 characters including spaces
No Repetition: Don't repeat any keyword or phrases in the title
b. Meta description tags
When you search anything on Google, it displays a small description under the title. That description is called Meta Description.

A meta description should be drafted in such a way that it summarizes the whole content piece and includes the primary keywords and at least one LSI keyword. This way, not only it increases the chances of your article's visibility, it helps users determine whether or not the article is relevant to them.
Keys to write effective meta description tags
Should be 160 characters max. including spaces.
The meta description should give your users a flavour of what your article is all about.
It should include your primary keyword and at least one LSI keyword.
Don't repeat the same keywords
c. Heading tags: H2, H3, H4, H5, H6
Heading tags are the identifiers of different headlines and sub-headlines of your article. A properly formatted article not only increases the weightage of your article for the search bots but it also makes your content piece skimmable for the readers.
Remember, your article title already has the H1 tag associated, and you shouldn't repeat the H1 tag in your article. Ideally, an article should have at least one H2 tag, but for longform articles, it is advisable to use more heading tags like H3, H4, H5, H6. For example, this article itself that you are reading right now, uses all heading tags from H1 to H6. It helps search bots assimilate the density of your article.
Majority of the content management systems (CMS) like WordPress, offers convenience formatting avenues to assign heading tags.
---
4. Utilise internal and external links
a. Internal links
Internal links on a page help search engines crawl your site so they can browse all its pathways and understand its structure. So internal links should be visible to those search engines by being openly displayed in your main navigation. That may seem like an obvious tactic, but many sites hide these navigation links, which prevents them from being used by search engines to index the total site.
There are three types of on-page links that help with on-page SEO:
Navigational links: links to the most important pages of your website displayed in the top menu or navigation bar of your website.
Links in content body: Links to other articles or pages that you infuse in your articles.
Footer links: All important links in columnated in your site-wide footer section. Advanced internet users really expect and appreciate this.
b. External links
External links or outbound links are the links that you infuse on your webpage pointing to other websites. These links should be given shrewdly because external links has a few disadvantages. First, an external link diverts user's attention, secondly, it reduces your site's session duration.
But at the same time, it is important to give both no-follow and do-follow external links, this helps search bots identify that your content sources good information and also cites third-party content in order to serve maximum information to the user.
Should I give do-follow backlinks?
A Do-follow backlink is a direct endorsement to the web page that you are linking to, since it increases the credibility of the page in the eyes of the search engine. Thus, the site or webpage that you have given the do-follow backlink, it gets added value to its domain authority. But, you need to ensure that you offer do-follow backlinks only to the valuable sites. Providing do-follow backlinks to low quality websites in return harms your own website's domain authority. Always ensure to check domain authority of the website that you are linking to via giving a do-follow backlink.
Linking to good-quality sites with a do-follow backlink also gives your website a credibility buck as it gives a direct signal to the search bots – signifying your endorsement to quality content that benefits the readers.
How to properly implement on-page linking?
Always apply the link on a relevant phrase or keyword (a.k.a anchor text). For example, you are linking to a page about 'SEO Tips', so, ensure that you infuse a phrase 'Best SEO Tips' or any other relevant phrase in your article, and then apply the external link on the same. DON'T use any text such as "Click here", "Read more" etc.
Always ensure that the external link opens in a new tab in order to keep the user intact on your current page.
Infuse a good number of internal links. Though Google or any search engine specifies a fix number, but I can advise you to include at least 3 to 5 internal link in your article in case your article length is 1,000 to 2,000 words.
Identify and fix broken internal links. Broken internal links hamper search bot performance while crawling and indexing your website.
---
5. Use Images and Alt tags
Having images on your page is highly advisable, because images look appealing to the readers and increases the user engagement level. Moreover, pages with images infused also rank greatly in Google's image search results.
Google and other search engines can't read images to the extent that they can summarize what the image is all about. But in order to help search engines assimilate what your image is all about, you need to assign an 'Alt tag' to it. WordPress and majority of the content management systems (CMSs) have made it really convenient for users to assign alt tags (alternative text) to images.
This alternate text appears on your pages when an image is waiting load. On the other hand, this alt text when matches with users query in Google, your web page appears in the SERP.
Some best practices for using images:
a. Compress image before upload
Compress image file size and ensure to keep image quality. You'll never be able to make an impression in front of the users by uploading pixilated imagery. Adobe Photoshop has a very handy feature called 'Save for Web' to help you compress images losslessly. If you use Mac, you can utilise the 'ColorSync Utility App' to compress images. Follow these steps if you wish to compress your images via ColorSync Utility App:
Right click on the image, and hover on 'Open With'
Click 'ColorSync Utility.app'
Once the image gets opened into the ColorSync Utility app window, hit 'Cmd+S'
Close the ColorSync Utility app
Now, right click on the images again and click 'Get Info'
Check the file size, voila!
b. Assign image title
Assign a title (not caption) to the image after uploading. You can do it simply in WordPress and other CMSs that you are using. In case your website is developed with code from scratch, you need to learn a bit of HTML in order to learn how to assign image title.
c. Assign alt text (alt tag) to image
As explained above, assign alt text to the uploaded images. If you are not using a CMS, you need to do it manually in HTML. Ensure that the al text is not the same copy of your image title, one pro tip is to make your primary keywords as the alt text of the image or create alternative versions of the text.
d. Add image description
Add short 20-30 word description to the image. Again, just like alt text, WordPress and other CMSs provide easy options to add description to images. Ensure that you also include your primary keyword in the beginning of the image description.
---
Summing up
So this was my ultimate guide to SEO, a proper one that focuses on setting your basics right. In today's time, the moment you hit Google search with any search phrase related to SEO, like: "best SEO practices", you get populated with tons and tons of appealing search results and you ultimately find yourself reading about an agency's digital marketing service-related article whose intent is promotion for itself.
I certainly believe, that you have found this article noteworthy and if you take good care of these SEO tips while drafting your next piece of article, you'll get better than usual results for your hard work.
If you think that this article can be improved or if would like to make any additions in the above-listed SEO tips, I'm all ears to your comments below.
---
ⓘ LAFFAZ is not responsible for the content of external sites. Users are required to read and abide by our Terms & Conditions.