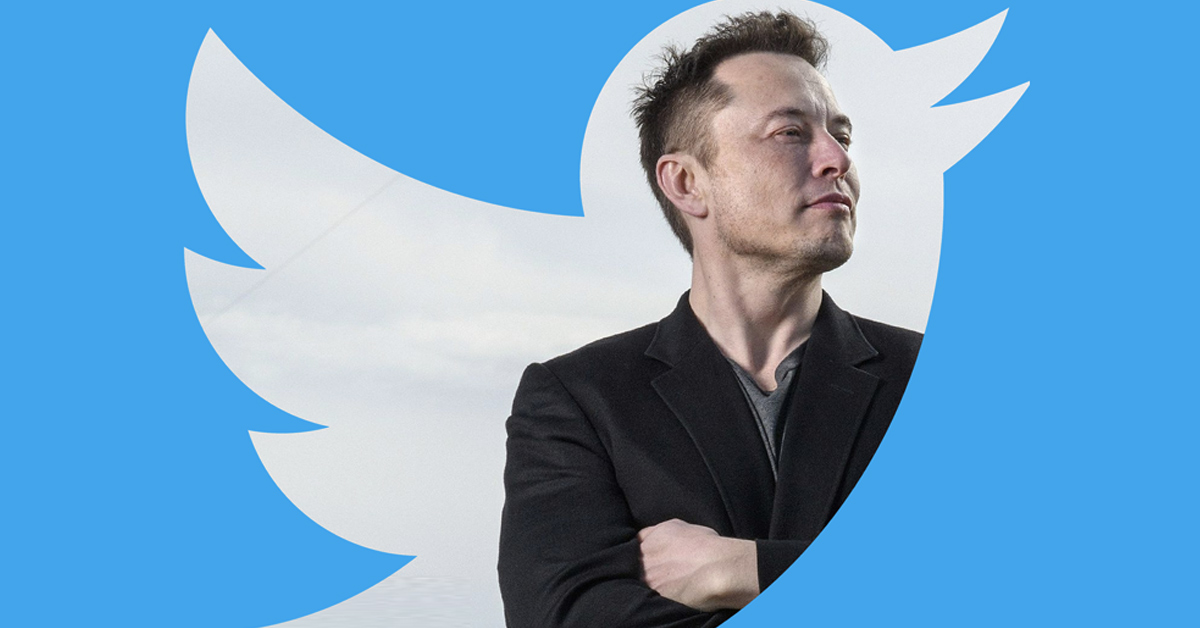 Elon Musk will serve as Twitter's interim CEO until a new CEO is appointed.
Trading in Twitter's shares had been suspended
Musk is expected to cut staff, causing anxiety among workers.
---
Elon Musk today finally confirmed the acquisition of Twitter. The $44 billion acquisition deal finally got concluded after a big-time legal tussle between the world's richest man and the social media giant.

Sharing the news with the world, Musk tweeted "the bird is freed," and "let the good times roll." he added.
Earlier to that, on Thursday, Musk tweeted a long note to share his goal of acquiring Twitter,
"The reason I acquired Twitter is because it is important to the future of civilization to have a common digital twon square, where a wide range of beliefs can be debated in a healthy manner, without resorting to violence. There is currently great danger that social media will splinter into far right wing and far left wing echo chambers that generate more hate and divide our society…"
Musk also emphasized that he doesn't want Twitter to become a tool for hate speech,
"Twitter obviously cannot become a free-for-all hellscape, where anything can be said with no consequences! In addition to adhering to the laws of the land, our platform must be warm and welcoming to all," said Musk.
Addressing to the business users on Twitter, Musk shared,
"Fundamentally, Twitter aspires to be the most respected advertising platform in the world that strengthens your brand and grows your enterprise. To everyone who has partnered with us, I thank you. Let us build something extraordinary together."
According to Reuters, Twitter's CEO Parag Agrawal along with a few top executives were escorted out of Twitter's San Francisco headquarters on Thursday. Twitter co-founder Biz Stone appeared to confirm the executives' departure.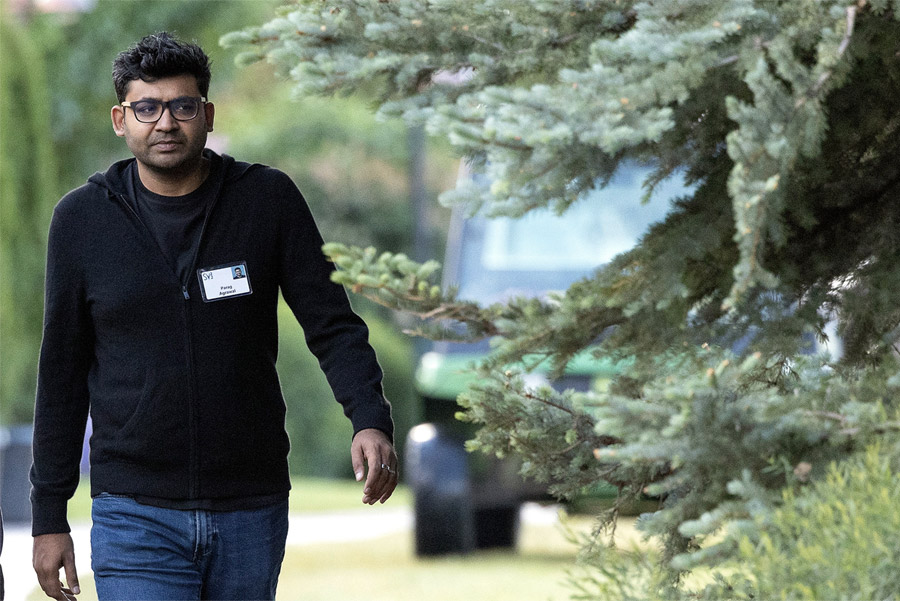 Alongside Parag Agrawal, Ned Segal, CFO; Vijaya Gadde, legal affairs & policy chief were also fired.
Bret Taylor – who had served as Twitter's chairman since last November – updated his LinkedIn profile to indicate that he was no longer in the post.
Elon Musk will serve as Twitter's interim CEO until a new CEO is appointed.
A filing was made with the US Securities and Exchange Commission on Thursday, confirming the takeover.
On Friday, The New York Stock Exchange announced that trading in Twitter's shares had been suspended as a result of Twitter's acquisition by Elon Musk.
Musk also earlier revealed that he would reverse the bans on notable suspended users, which include former US president Donald Trump whose account was suspended after the Capitol riot in January 2021.
In response to Musk, Thierry Breton, EU commissioner for the internal market tweeted,
"In Europe, the bird will fly by our EU rules."
On Thursday, Musk tweeted a video of himself that shows him entering into Twitter headquarter carrying a porcelain sink. The caption said, "Entering Twitter HQ – let that sink in!"
According to various reports, Musk exepects to double Twitter's revenue within three years.
There are rumours that Elon Musk is planning to cut 75 percent jobs after the Twitter buyout. Recently, in an address to Twitter employees at the company's San Francisco office, Elon Musk denied the rumours. But he is still expected to cut staff as part of the takeover, causing anxiety among workers.
---
ⓘ LAFFAZ is not responsible for the content of external sites. Users are required to read and abide by our Terms & Conditions.