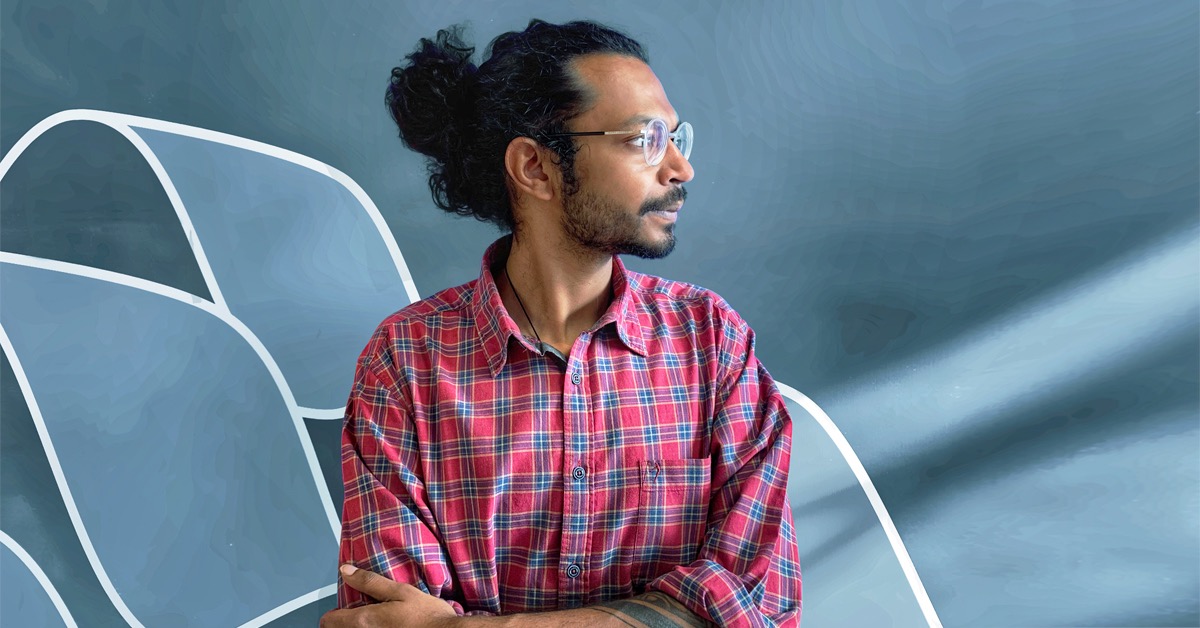 The ever-evolving technology has brought countless avenues for new-age entrepreneurs to bring their ideas to the masses. One needs to build an intuitive product and medium to connect with the audience digitally, and it has to be visually appealing and engaging for the end-users.

Based out of Gurugram, WATR stands out as a digital product design startup offering agile and price-transparent remote design team to Fortune 2000 companies and startups with a mission to make them notable design-led organizations globally.
About the Founder
Started by Arunabh Das back in April this year as the principal designer and founder whose educational background and skills are very much in sync with what his startup is envisioned around i.e. 'Product Design'.
Das completed his bachelor's in architecture from School of Planning and Architecture but shortly parted from that profession to pursue his interest in user experience design, completing his master's degree in human-computer interaction from Srishti School of Art, Design, and Technology. Among many accolades, he has been awarded the Gold Award at UX India.
His interests lie in understanding how people and society shape and consume experiences. In his professional capacity, Das holds five years of experience in Product Design that spans across some of the goliaths including OnePlus, MakeMyTrip, Publicis Sapient and Elephant Design.
Core Cognition
Kickstarting a product design startup seems like a school of thought for a person having a strong candidature in design and technology like Das, but what actually skyrocketed his enthusiasm to start WATR was the problems which compel entrepreneurs and startups settle for mediocre product design.
While Das was pursuing his full-time job, he used to receive a number of calls from startups and entrepreneurs seeking help with their MVP (Minimum Viable Product) and offering full-time roles. Das cognised the shortfall of agility, affordability and deliverability in the product design space that gives room for confusion and dissatisfaction. Moreover, hiring freelancers, agencies or in-house teams entails time-cost and unbearable discrepancies which turn expensive to the startups.
What makes WATR different?
The first of its kind WATR eliminates all sorts of challenges for startups and businesses struggling to get their product design requirements fulfilled. By collaborating with startups and enterprises, WATR functions as an augmented design unit to enhance the efficiency of their product teams and supports them with:
Visual identity design
Brand strategy and brand guidelines
UX UI Design (User Experience design & User Interface design)
Design system for the brand
Service design
The best thing about WATR is the subscription model of their service, under which the startups and enterprises can choose a particular subscription plan depending upon the number of hours of design support they require.
Considering the flexibility laid by the subscription model and its cost-effectiveness, it has already been opted by a number of venture capital-backed startups who seek to conceptualize and develop their minimum viable product (MVP).
While having a conversation with Das last week, we got a peek through the key problems which startups these days experience while seeking product design services from agencies.
"For startups recognising design and its value seriously, it is a challenging task to discover the right design resources for building their digital products in their early stages. While establishing an in-house design team catering to agility and growth be the ultimate goal, it's always been a slow yet gradual process. It demands a tremendous amount of infrastructure, resources for its sustenance. Startups usually end up scouting and opting between freelancers and digital agencies. WATR extends across as an agile, user experience design focussed and balanced alternative to them," – Said Das told LAFFAZ
"Users have a common mannerism of comparing your product with the best in the world or the one that they idolise, in terms of its delivered experiential value, even before venturing into its novel innovation. This is why we believe that entrepreneurs should assess their product design seriously, considering it as a cornerstone in constructing a desirable, viable, and feasible product that looks appealing and gives the best first impression to the users. It shouldn't be incorporated as a last-minute binder and afterthought." – Das added




Target Audience
The product design startup aims to empower startups and enterprises primarily in the Indian sub-continent and the rest of the world – building digital products, equipped with development resources but lacking in-house design teams for conceptualising, building and scaling their products – around the globe.
Growth Plans
Currently a team of ten people, WATR aims to expand its team size and amplify capabilities to empower startups and enterprises by taking up diverse product design challenges for the public and private sector. It strives to develop and grow as a premier design incubation and innovation space for organizations in the sub-continent and the world.
Editor's Note
While the Indian startup ecosystem is producing tech startups daily, there is no dearth of startups and agencies providing services in the space of branding and product design, but WATR does things differently than the conventional agencies in the space of digital product design for startups. The subscription model of the service positions WATR divergently – making it a preferable choice for brands and startups seeking product design services.
Moreover, only a smaller chunk of startups produced today are expertise-driven to the core, WATR being part of that segment has room for growth and holds the potential to add value to India's digital product design landscape. It becomes more than just a fact when backed up with a strong example like Apple. The magnificent design of Apple's devices and all its digital interfaces that we perceive today is undeniably the upshot of Steve Jobs' flair in the design space and the benchmark that he has set for the next-gen Chief Design Officers of the company.
Brand Digest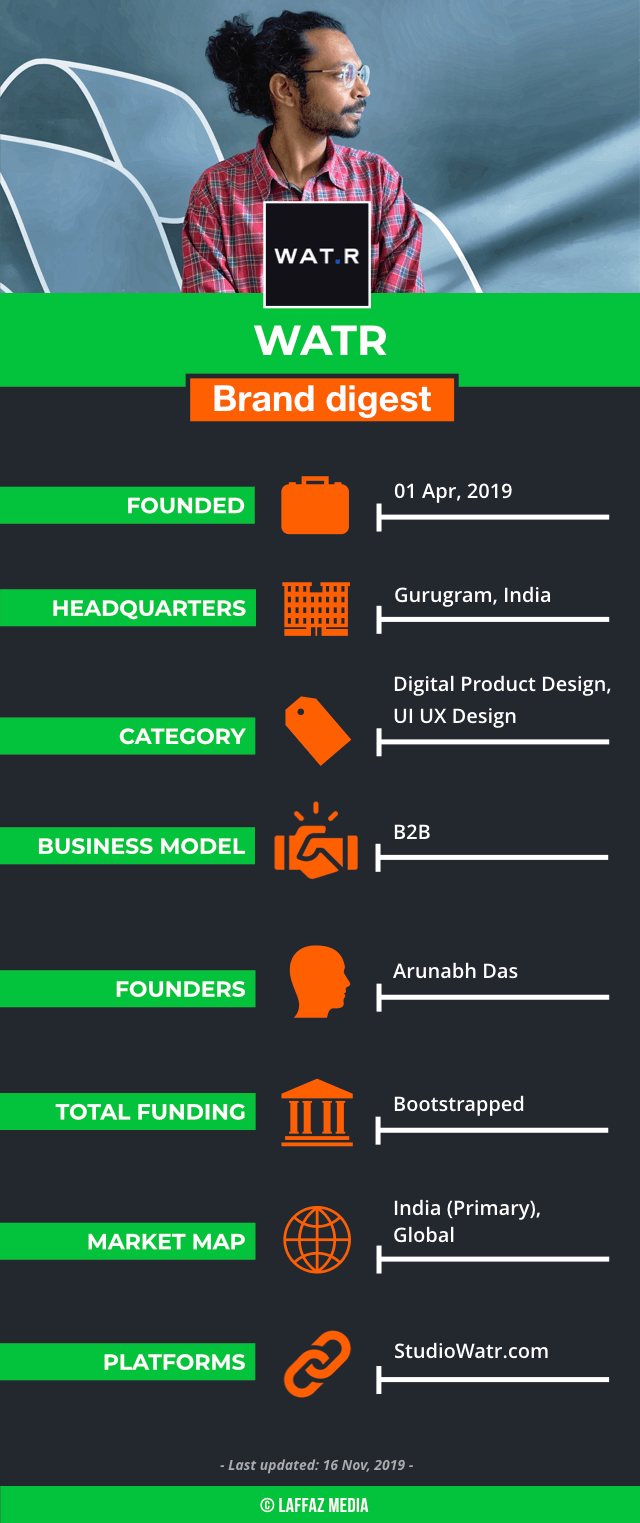 ---
P.S.- Read more startup stories like this under our startup stories column.
---
ⓘ LAFFAZ is not responsible for the content of external sites. Users are required to read and abide by our Terms & Conditions.