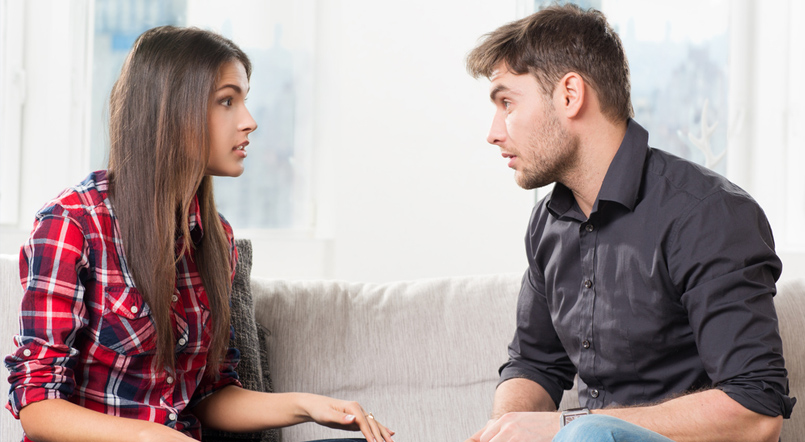 Nothing hurts more than not having someone you used to be close to and around every time. It can be your friend or bae. Even the strongest relationships get off track sometimes, because of the stress, change in environment, mismatch of expectations, etc. It takes real courage and determination to fix a broken relationship and it looks next to impossible.

Do you have a loved one you used to be tight with once upon a time but now you find him or her drifting away? That person was someone you couldn't imagine not talking every day and sharing the deepest, darkest secrets and fancies with. You might question yourself whether you were actually blessed with true love or not. And now your life seems falling sharply while you dwell into remorse.
At this last day of the year, I would like to elaborate on ways which can help you fix a broken relationship that has whipped off sleep from your eyes for months.
1. Be Humble
One of the greatest  and selfless things you can do to restore a broken relationship is to humble yourself and admit where you went wrong. Taking responsibility for one's actions is the most difficult yet the strongest things one can do. Your humble attitude plays a key factor in building relations with people you communicate with. An arrogant mind is not appealing to others.
2. Communicate
Moving forward with a healthy relationship requires proper communication. These three simple rules are easy to remember and priceless when applied. Keep these in mind while maintaining your composure at all times.
a. Be Honest
Say what you truly feel and remember raising your voice only creates more distance. Be clear about your intentions and be open, and upfront about what you want. This will signal to the other party that you respect him or her and help rebuild the trust that was previously broken. Do not expect anyone to read your mind and understand your thoughts.
B. Keep current
Resolve your issues today and once they are resolved do not bring then back up tomorrow.
c. Attack the problem, not the person
Take care to speak kindly to one another. Pointing fingers is not the solution to a communication. Address your concerns in a healthy manner and do not accuse or snub the other person.
3. Avoid Pushing Buttons
Remember that both you and the other party have animosity towards each other (or at least used to). You know there are certain triggers that get to that person; avoid bringing those up, no matter how badly you're tempted. Otherwise, you feel pity and end up blaming yourself.
4. Enforce Your Boundaries
You have personal boundaries, and you're going out of your way to not overstep other peoples' boundaries so you deserve respect as well. Be sure to politely and gently remind the other person whenever they've overstepped a boundary you established. But be sure it's one you've both acknowledged exists so you're not falsely accusing anyone of crossing a line he or she didn't know was there.
5. Keep Steering the Conversation
No matter where the conversation goes, try to keep it moving towards your goals and in a positive direction. Keep the conversation light and friendly and if it is going well, invite the other party to another conversation or meeting in the future. Do not try to rush things and expect the other person to keep up at your pace. Keeping high expectations might leave you disheartened. Remember, you can't build a house overnight; it has to be built steadily brick by brick. The same is true of a relationship, and especially when you try to fix a broken relationship.
You both are familiar with each other but are not completely trusting each other yet. This is a time where you both can prove to each other that you will be loyal and remain there for each other, you will trust and care for each other the way you both need. Promise yourself that past only hurts and won't be repeated. This will likely be the longest step of the process, and at times could be frustrating. So try to be patient, loving, hopeful, and let it happen.
What if things don't work out?
While you try bit by bit with the best of your ability, your relation can only be fixed if the other person is keen for it. If the other person is also scornful to talk and take actions then you should accept that things are not simply not meant to be same. Consider that some people come into our lives for a reason, even if it's not for a long time; don't be remorseful and learn from the situation. Be grateful for those around you. Don't lose your existing friends while moping over something that is already lost. It is true that time fixes everything and you must not fast forward your own timeline. Go with the flow, let life take its own course and most importantly, let your karma fight for you.
Over to you
Do you have a few tips of your own? If you do, share them in the comments below. Also provide your views and suggestions on the tips I have shared. May God bless you and fulfill all your endeavors this new year!
---
ⓘ LAFFAZ is not responsible for the content of external sites. Users are required to read and abide by our Terms & Conditions.